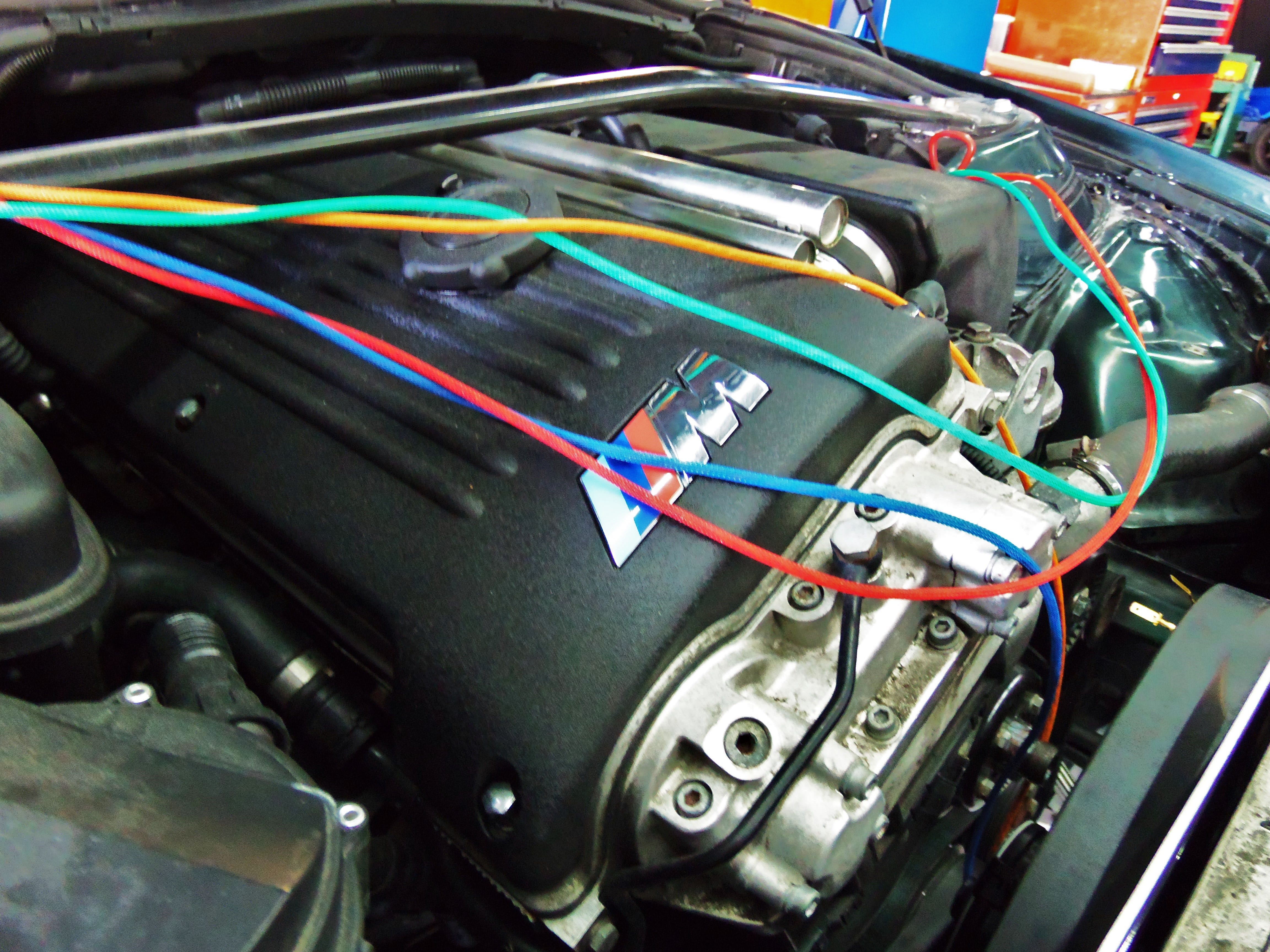 Mishimoto BMW E46 M3 Direct-Fit Oil Cooler Kit, Part 4: Cooler Installation and Data Collection
Posted:
September 12, 2014
Interested in purchasing this E46 oil cooler? Check out our product page for more information!
Time to see if this cooler can make a significant impact on fluid temperatures. As before, we borrowed a test fit vehicle from the folks over at Open Road Tuning. Once we had the car on the lift, we removed the factory cooler lines and spliced our temperature sensors into the stock lines so we could collect inlet and outlet fluid temperatures.
Once everything was installed and checked for leaks, we hit the road. The testing conditions below were followed for both the stock cooler and the Mishimoto oil cooler prototype.
Testing Conditions
Ambient temperature: 69°F-70F° (20.5˚C-21.1˚C)
Humidity: 20%
Sensor: PLX temperature sensor reading 10 times per second
Driving conditions: 65 mph highway, cruise for 5 miles (special attention given to vehicles driving in front of the M3 to assure fresh airflow to cooler)
Oil housing thermostat: Removed to achieve accurate data
Once we had our data for the stock cooler, the team returned to the shop and allowed the vehicle to cool. We then installed the Mishimoto oil cooler prototype and verified fitment!
Our sensors were then installed in our -10AN stainless lines to collect our temperature data.
We then hit the road for data collection, following the same testing conditions as with the stock cooler. Although difficult to see, you can spot the cooler through the bottom of the grille!
Additionally, because we were planning to remove the shrouding from the oil cooler to install the larger Mishimoto unit, we decided to experiment with a fabricated shroud to see if it would have an impact on efficiency. After fabricating this component, numerous tests were conducted similar to the testing conditions described above. We did not see any appreciable gains in efficiency with the addition of a shroud, so we will not be including this with our design. Our airflow testing showed that even without a shroud, our cooler was receiving ample airflow for cooling efficiency.
Now that we had our real-world testing data, we headed back to HQ to crunch the numbers for cooler performance. Check back next time for the review of our data and a few shots of the finished product!
Interested in purchasing this E46 oil cooler? Check out our product page for more information!