Borne Off-Road Snorkel, fits 2021+ Ford Bronco 2.3L/2.7L
As low as
$549.95
Regular Price
$611.06
Add to Wish List
Key Features
Features
Fits 2021+ Ford Bronco 2.3/2.7L EcoBoost
Raises fresh air inlet to roof level to capture cool and clean air on the trail
Fits with stock or Mishimoto Performance Intake
Increases induction noise
Precision-engineered using the latest in 3D printing, CAD modeling, and flow bench technology
Features UV-resistant rotational-molded tube for superior durability
Snorkel inlet features drains to help prevent water intrusion
Includes durable 3mm-thick steel brackets
Removable inlet allows use with pre-filters
Durable wrinkle black powder coated brackets
Mishimoto Lifetime Warranty
Installation Difficulty: Medium
Key Features
Fits 2021+ Ford Bronco 2.3/2.7L EcoBoost
Raises fresh air inlet to roof level to capture cool and clean air on the trail
Fits with stock or Mishimoto Performance Intake
Increases induction noise
Precision-engineered using the latest in 3D printing, CAD modeling, and flow bench technology
Features UV-resistant rotational-molded tube for superior durability
Snorkel inlet features drains to help prevent water intrusion
Includes durable 3mm-thick steel brackets
Removable inlet allows use with pre-filters
Durable wrinkle black powder coated brackets
Mishimoto Lifetime Warranty
Product Description
The 2021+ 2.3L/2.7L Ford Bronco was destined for the unbeaten path. Often, the unbeaten path entails dust, debris, and waterways, leaving your Bronco gasping for clean air. Luckily, Borne Off-Road has a solution to get fresh air into your intake so you can blaze the trail with ease.

This Borne Off-Road 2021+ Ford Bronco 2.3/2.7L snorkel moves the fresh air inlet to roof height, allowing the engine to draw in cleaner air. Our precision rotational-molded tube is made from durable, UV-resistant cross-linked polyethylene that can withstand the heat of the sun and any debris the trail can throw at it. The top of our snorkel includes a 6-inch inlet with a steel mesh cover to protect the intake from large debris. This inlet can also be swapped for a pre-filter to help keep your main intake filter clean.

Our snorkel mounts to the Bronco's body with durable 3mm-thick steel brackets and accepts A-pillar lights with the included brackets. The snorkel mates directly to the airbox with an included adapter, making it applicable for use with both the stock or Mishimoto intake. The brackets and inlet screen are finished in micro-wrinkle black powder coat for maximum durability. Like all Mishimoto and Borne Off-Road products, this Ford Bronco snorkel is backed by our Mishimoto Lifetime Warranty.
TECH SPECS
More Information
Engine Codes
2.3L EcoBoost
2.7L EcoBoost
Downloads
Purchase Includes
(1) Borne Off-Road Snorkel Tube
(1) Borne Off-Road Fender Tube
(1) Borne Off Road Snorkel Inlet
(1) Snorkel-To-Airbox Adapter
(2) Snorkel-To-Airbox Adapter Seals
(1) Fender Tube Mounting Bracket
(1) A-Pillar Mounting Bracket
(2) Fender Mounting Bracket Gaskets
(1) Stock Airbox Plug
(2) Worm Gear Clamps
Mounting Hardware
Mishimoto Lifetime Warranty
Warranty
Mishimoto Automotive ("Mishimoto") warrants its products under this lifetime limited warranty policy ("Warranty Policy"). This Warranty Policy applies solely to: (i) Mishimoto Products purchased directly from Mishimoto or Mishimoto authorized dealers (each a "Mishimoto Product" and collectively, the "Mishimoto Products") and (ii) the original purchaser of such Mishimoto Product ("Purchaser"). This Warranty Policy is non-transferable and all claims under this Warranty Policy must be accompanied by the original sales receipt. The terms and conditions of this Warranty Policy are subject to change by Mishimoto at any time without notice.
For our complete warranty policy, please click here.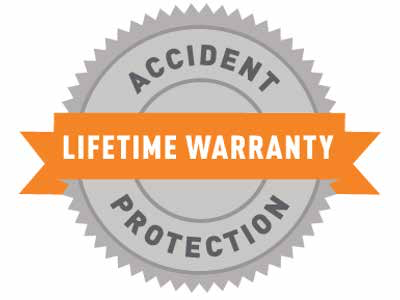 Frequently Asked Questions
{{#recs}}
{{#products.length}}
{{#storefrontLabel.length}}
{{storefrontLabel}}
{{/storefrontLabel.length}}
{{#products}}
{{#image.url}}
{{/image.url}} {{^image.url}}
{{/image.url}}
{{name}}
{{#prices.minimum.formatted}}
As low as
{{prices.minimum.formatted}}
{{/prices.minimum.formatted}}
{{/products}}
{{/products.length}}
{{/recs}}