Transmission Cooler, fits Chevrolet/GMC 6.6L Duramax (L5P) 2017-2019
Installation Difficulty





Sale Price
$454.95
Regular Price
$550.20
Features
Direct-fit for all 2017-2019 Chevrolet/GMC 6.6L Duramax (L5P)
Stacked-plate construction for maximum durability and superior cooling
CNC-machined adapters make it easy to connect Mishimoto cooler to stock fluid lines or AN lines
67-percent greater core volume than stock cooler
164-percent greater external fin surface area over stock cooler
Mishimoto Lifetime Warranty
Add to Wish List

PRODUCT FEATURES
Direct-fit for all 2017-2019 Chevrolet/GMC 6.6L Duramax (L5P)
Stacked-plate construction for maximum durability and superior cooling
CNC-machined adapters make it easy to connect Mishimoto cooler to stock fluid lines or AN lines
67-percent greater core volume than stock cooler
164-percent greater external fin surface area over stock cooler
Mishimoto Lifetime Warranty
Description
There's no greater enemy for a transmission than heat. Whether your 2017-2019 Chevy/GMC 6.6L L5P Duramax is a dedicated tow vehicle, hardworking fleet truck, or a daily driver with a liking for the drag strip, you need to ensure that your transmission runs cool.

Luckily, Mishimoto has developed a direct-fit transmission cooler to do just that. Our 2017-2019 Chevy/GMC 6.6L L5P Duramax transmission cooler utilizes a stacked-plate design for maximum durability and powerful cooling. Aside from its durable construction, this transmission cooler is significantly larger than the stock core. The Mishimoto transmission cooler boasts a 67% greater core volume, and 164% greater fin surface area than the stock 2017-2019 L5P Duramax transmission cooler.

The included CNC-machined adapters connect directly to the stock transmission cooler lines for leak-free cooling. Direct-fit brackets and tailor-made hoses make installation easy. Like all Mishimoto products, this transmission cooler is backed up by our Lifetime Warranty with Accident Protection for worry-free cooling as long as you own it.
Purchase Includes
Mishimoto Stacked Plate Transmission Cooler--CNC-Machined Quick-Disconnect to Hose Barb Adapters--Stock-style Quick-Disconnect Fittings--Transmission Hoses--Air Temperature Sensor Relocation Bracket--Mounting Brackets--Worm Gear Clamps--Mounting Hardware--Mishimoto Lifetime Warranty
Notes
Silverado models require minor trimming of the grille to fit.
More Information

| | |
| --- | --- |
| Rows | 13 |
| Core Length (in) | 27.95 |
| Core Height (in) | 5.78 |
| Core Thickness (in) | 1.25 |
| Engine Codes | 6.6L Duramax LML w/ Allison 1000 Transmission |
| Chassis Codes | GMT K2HC--GMT K2HG |
| Note | Silverado models require minor trimming of the grille to fit. |
Mishimoto Automotive ("Mishimoto") warrants its products under this lifetime limited warranty policy ("Warranty Policy"). This Warranty Policy applies solely to: (i) Mishimoto Products purchased directly from Mishimoto or Mishimoto authorized dealers (each a "Mishimoto Product" and collectively, the "Mishimoto Products") and (ii) the original purchaser of such Mishimoto Product ("Purchaser"). This Warranty Policy is non-transferable and all claims under this Warranty Policy must be accompanied by the original sales receipt. The terms and conditions of this Warranty Policy are subject to change by Mishimoto at any time without notice.
For our complete warranty policy, please click here.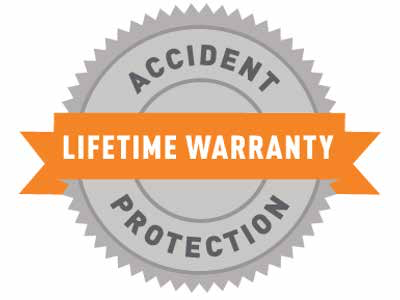 CUSTOMERS ALSO PURCHASED