Mishimoto Racing Tow Hook, Fits Toyota GR Corolla 2023+
As low as
$149.95
Regular Price
$176.41
Add to Wish List
Key Features
Features
Direct fit for 2023+ Toyota GR Corolla
Constructed from high-strength 7075 aluminum and 304 stainless steel
8,000-pound straight-pull strength rating
Designed to meet or exceed SCCA, NASA, CCA, and most racing series regulations
Fold-down ring with 2-inch/51mm inside-diameter
Available in Black, Blue, Gold, Polished, and Red
Powder coated for maximum durability and corrosion resistance
Includes tow hook location arrow stickers
Easy to install with no cutting, welding, or drilling required
Mounts in place of factory front tow hook
Mishimoto Lifetime Warranty
Installation Difficulty: Easy
Key Features
Direct fit for 2023+ Toyota GR Corolla
Constructed from high-strength 7075 aluminum and 304 stainless steel
8,000-pound straight-pull strength rating
Designed to meet or exceed SCCA, NASA, CCA, and most racing series regulations
Fold-down ring with 2-inch/51mm inside-diameter
Available in Black, Blue, Gold, Polished, and Red
Powder coated for maximum durability and corrosion resistance
Includes tow hook location arrow stickers
Easy to install with no cutting, welding, or drilling required
Mounts in place of factory front tow hook
Mishimoto Lifetime Warranty
Product Description
Racing is what the 2023+ GR Corolla was built for. And any racer knows that, sometimes, you need a little help out of the turn 2 sand trap. The stock GRC tow hook is sufficient, but it's not the most aesthetic piece to be leaving on your bumper. That means you have to go digging through your trunk when you need it and hope you didn't leave it back at the paddock with the rest of your stuff. With Mishimoto's racing tow hook for the 2023+ Toyota GR Corolla, however, you get the function without the embarrassment of having a grungy stock tow hook sticking out of your bumper all the time.

Designed with both function and style in mind, the Mishimoto Racing Tow Hook for the 2023+ Toyota GR Corolla is constructed from high-strength 7075 aluminum and 304 stainless-steel. Available in 5 vibrant color options, and powder coated for maximum durability, there is an option to match everyone's style. With function being a major focus of the design, we opted for a 2-inch inside diameter fold-down ring design and a straight-pull strength rating of 8,000-pounds, allowing it to meet or exceed requirements for racing series such as SCCA, NASA, and CCA. We even include tow hook indication arrow stickers! Whether you're building your 2023+ GR Corolla for street, show, drag racing, auto-x, or road racing, a quality, functional, and stylish tow hook is a must-have! As with all our products, the Mishimoto Racing Tow Hook is backed by our Mishimoto Lifetime Warranty.
TECH SPECS
More Information
Material
304 Stainless Steel Shaft, 7075-T6 Aluminum Ring
Thread Size
RD18 x 1/8
Minimum Yield Strength
8000
Length (Inches)
11.25
Overall Height (Inches)
0.95
Installation Notes

Drilling of tow hook cover is optional for a cleaner permanent install

Applications
Toyota GRC Corolla I3 1.6L 2023+
Engine Codes
G16E-GTS
Note

OEM Front Tow Hook Cover # PT948-12230
OEM Rear Tow Hook Cover # 52162-12080
Downloads
Purchase Includes
(1) Tow Hook Shaft
(1) Tow Hook Ring
(1) Ring Swivel
(1) Lock Nut
(1) Bolt
(1) Drilling Template
Mishimoto Lifetime Warranty
Note:
OEM Front Tow Hook Cover # PT948-12230
OEM Rear Tow Hook Cover # 52162-12080
Warranty
Mishimoto Automotive ("Mishimoto") warrants its products under this lifetime limited warranty policy ("Warranty Policy"). This Warranty Policy applies solely to: (i) Mishimoto Products purchased directly from Mishimoto or Mishimoto authorized dealers (each a "Mishimoto Product" and collectively, the "Mishimoto Products") and (ii) the original purchaser of such Mishimoto Product ("Purchaser"). This Warranty Policy is non-transferable and all claims under this Warranty Policy must be accompanied by the original sales receipt. The terms and conditions of this Warranty Policy are subject to change by Mishimoto at any time without notice.
For our complete warranty policy, please click here.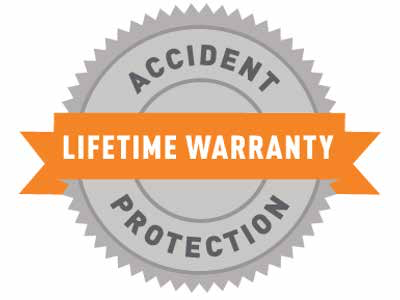 Frequently Asked Questions
{{#recs}}
{{#products.length}}
{{#storefrontLabel.length}}
{{storefrontLabel}}
{{/storefrontLabel.length}}
{{#products}}
{{#image.url}}
{{/image.url}} {{^image.url}}
{{/image.url}}
{{name}}
{{#prices.minimum.formatted}}
As low as
{{prices.minimum.formatted}}
{{/prices.minimum.formatted}}
{{/products}}
{{/products.length}}
{{/recs}}