Mishimoto Universal Intercooler R-Line
Installation Difficulty





As low as
$286.16
Regular Price
$395.75
Features
Durable bar-and-plate core provides superior heat transfer while effectively reducing AITs
Robust, one-piece cast aluminum end tanks withstand high boost pressures
Massive 4-in thick core and 3-in inlet/outlet provides optimal flow and volume for high horsepower vehicles
Mishimoto Lifetime Warranty
Add to Wish List

PRODUCT FEATURES
Durable bar-and-plate core provides superior heat transfer while effectively reducing AITs
Robust, one-piece cast aluminum end tanks withstand high boost pressures
Massive 4-in thick core and 3-in inlet/outlet provides optimal flow and volume for high horsepower vehicles
Mishimoto Lifetime Warranty
Description
The Mishimoto R-Line intercooler provides the perfect cooling capacity needed for supercharged and turbo charged vehicles. Constructed of 6061 aircraft-quality aluminum for extreme durability, the Mishimoto R-Line intercooler will efficiently reduce induction air temperatures, while significantly improving engine output.
Mishimoto front-mount intercoolers are precision TIG welded, offering an enhanced level of performance. The R-Line intercooler will provide the ideal cooling capacity, while safely increasing horsepower and giving that extra boost that every driver appreciates.
Note: For your taste, only one side of the intercooler has the Mishimoto logo.
Looking for just an intercooler core? View all of our air-to-air
race intercooler cores
!
Purchase Includes
(1) Mishimoto Intercooler
Mishimoto Lifetime Warranty
More Information

| | |
| --- | --- |
| Maximum Recommended Boost Pressure (PSI) | 32 |
| Maximum Recommended Horsepower | 800 |
| Overall Length (in) | 31 |
| Overall Height (in) | 12 |
| Overall Width (in) | 4 |
| Core Type | Bar-and-Plate |
| Core Thickness (in) | 4 |
| Core Length (in) | 24 |
| Core Height (in) | 12 |
| Inlet (in) | 3 |
| Outlet (in) | 3 |
Mishimoto Automotive ("Mishimoto") warrants its products under this lifetime limited warranty policy ("Warranty Policy"). This Warranty Policy applies solely to: (i) Mishimoto Products purchased directly from Mishimoto or Mishimoto authorized dealers (each a "Mishimoto Product" and collectively, the "Mishimoto Products") and (ii) the original purchaser of such Mishimoto Product ("Purchaser"). This Warranty Policy is non-transferable and all claims under this Warranty Policy must be accompanied by the original sales receipt. The terms and conditions of this Warranty Policy are subject to change by Mishimoto at any time without notice.
For our complete warranty policy, please click here.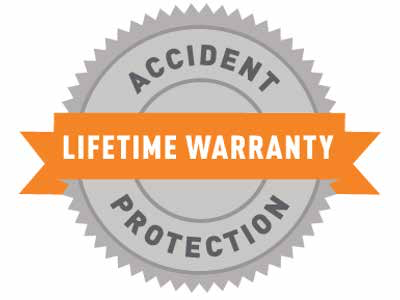 {{#recs}}
{{#products.length}}
{{#storefrontLabel.length}}
{{storefrontLabel}}
{{/storefrontLabel.length}}
{{#products}}
{{#image.url}}
{{/image.url}} {{^image.url}}
{{/image.url}}
{{name}}
{{#prices.minimum.formatted}}
As low as
{{prices.minimum.formatted}}
{{/prices.minimum.formatted}}
{{/products}}
{{/products.length}}
{{/recs}}