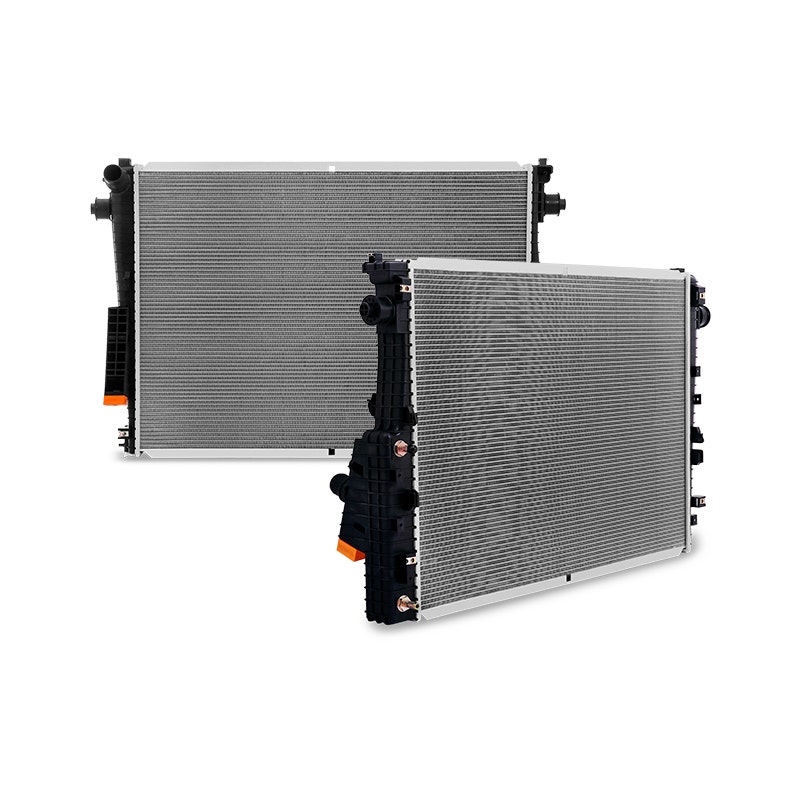 For All Practical Purposes - Ford 6.4L Powerstroke Replacement Radiator
Posted:
February 15, 2019
As the 2008-2010 Ford 6.4L Powerstroke enters its second decade of service, wear and tear is certainly a concern for many. Corrosion, heat, and a flexible front end that's notorious for cracking radiators means the cooling system is often the first to require an overhaul on any 6.4L.
When the time comes for a new radiator, many 6.4L owners simply replace it with the same part. But if the radiator failed once, what's stopping it from failing again? Until now, there haven't been many other options for 6.4L replacement radiators. You either pay a lot for an OEM-style replacement radiator or pay a lot more for a performance aluminum radiator. If your stock 6.4L is your daily driver or light-duty work truck, it doesn't make sense to drop in an expensive aluminum radiator that will never really benefit you. So, the OEM-style replacement does the job. At least it tries, until that flexible front end breaks the radiator again, and you end up sinking thousands into the cooling system anyway.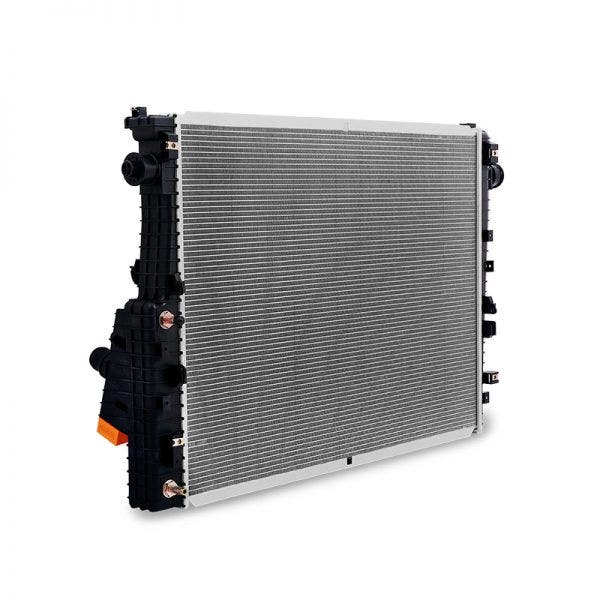 The ideal solution for most 6.4L Powerstroke owners would be something between the OEM-style rad and the expensive aluminum radiators. Luckily, Mishimoto's new 2008-2010 Ford 6.4L Powerstroke replacement radiator walks that line like Johnny Cash. We've taken our expertise in building performance aluminum 6.4L radiators and boiled it down to create a replacement radiator that can withstand the frame flex and rough driving that many trucks see every day.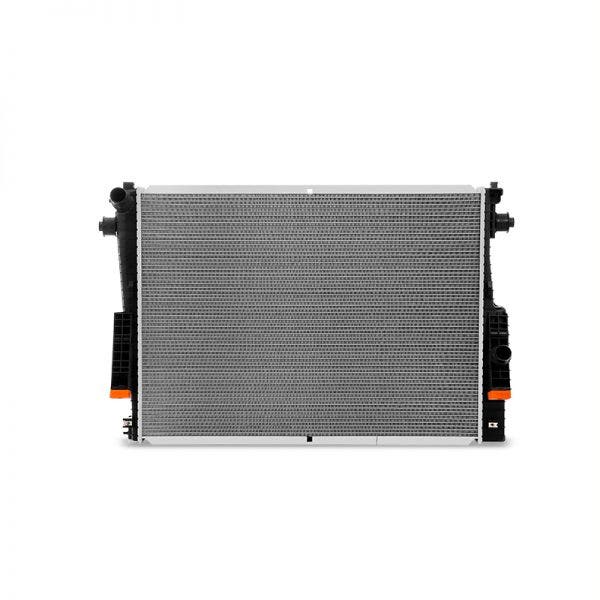 Our new 6.4L Powerstroke replacement radiator combines the cost efficiency of a plastic end tank, OEM-style radiator with some of the durability improvements found in our aluminum radiator. The exclusive Mishimoto lower bushings help isolate the radiator from frame flex and shock to extend the life of the radiator and prevent leaks that the 2008-2010 Ford 6.4L Powerstroke is notorious for.
Like all our replacement radiators, the direct-fit design means that there's no need to bend, cut, or modify anything to ensure proper fitment. You can also pair this radiator with our 2008-2010 Ford 6.4L Powerstroke Upper Support Bar to help eliminate frame flex and take even more stress off the radiator. Of course, you can't plan for everything, and that's why this radiator comes with the Mishimoto Lifetime Warranty. If your radiator ever does fail, we've got you covered.
Instead of replacing your leaking Ford 6.4L Powerstroke radiator with another OEM-style radiator that's sure to leak again, take a step up to the Mishimoto 2008-2010 Ford 6.4L Powerstroke replacement radiator. With a Mishimoto radiator in your 6.4L, you'll never have to worry about buying another radiator again.