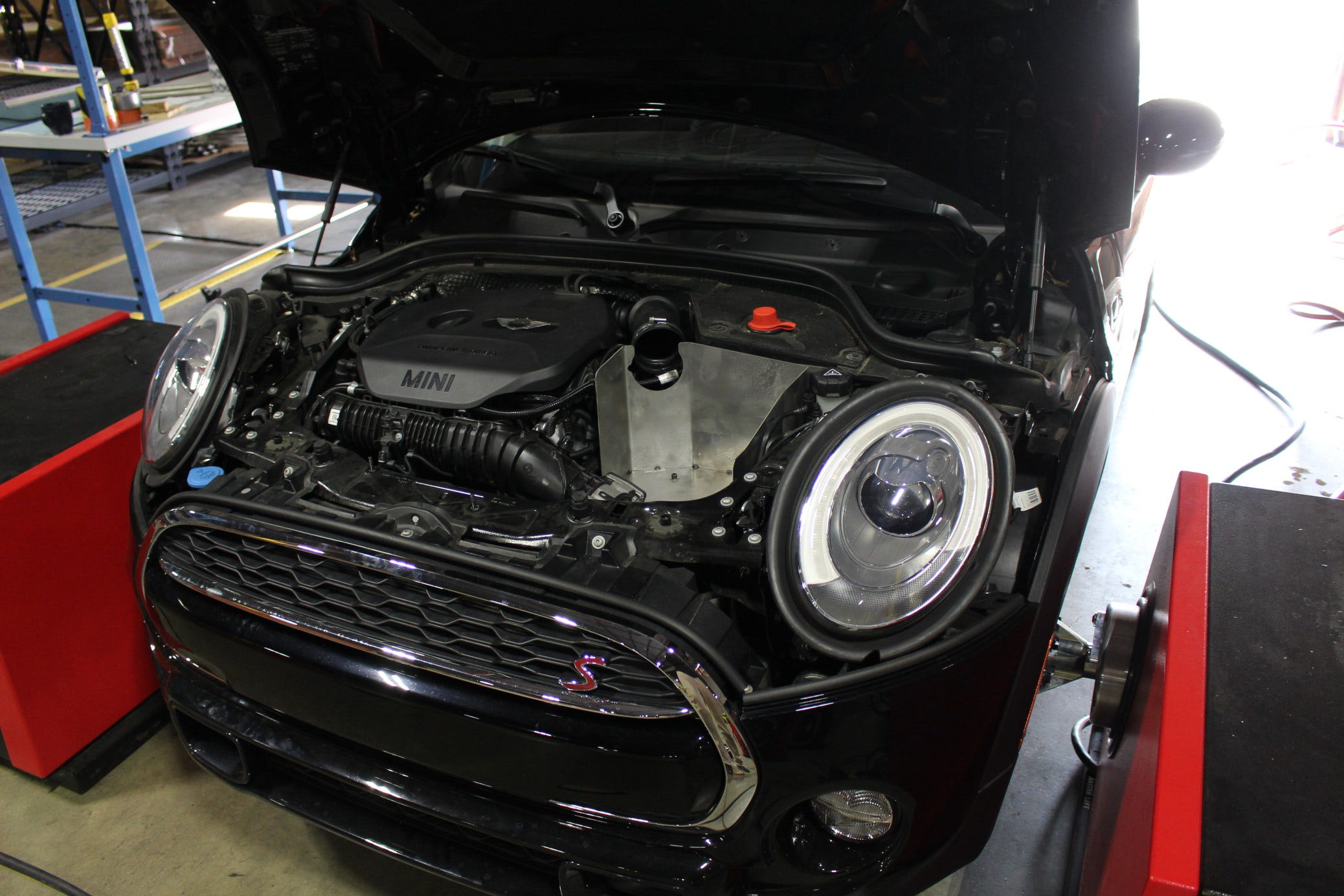 We have another update ready to share with the Mini world! In the last post, we went through the process of how this shield was constructed using the waterjet. Now that all the components have been completely assembled, it's time to test and evaluate our system. Check out some sound clips below!
https://www.youtube.com/watch?v=bKFDF3ZWPe8&feature=youtu.be
Our intake dramatically improves the induction sound. The turbo spool is much more pronounced over stock and the intake tone is more aggressive. We know that this is as important for Mini drivers as performance, so we devoted time to making sure that this intake sounds awesome.
The way this intake is designed fully maxes out airflow potential that the engine sees. It is less restrictive than the stock unit while still making use of the factory air duct. Our team went through a few different variations of this intake design, all of them yielding the same results – power output similar to stock. In situations like this,
Continue Reading »