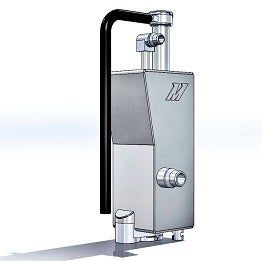 Interested in picking up this awesome aluminum coolant expansion tank? Check out our pre-sale details linked below!
Quick project update! As noted in our last post, we had finished collecting data points and dimensional information for the stock tank and were setting our sights on creating a tank of our own.
After pulling our engineers out from under shop vehicles, we set them behind the computer to get this project moving. Check out some of our initial 3D models!
Continue Reading »