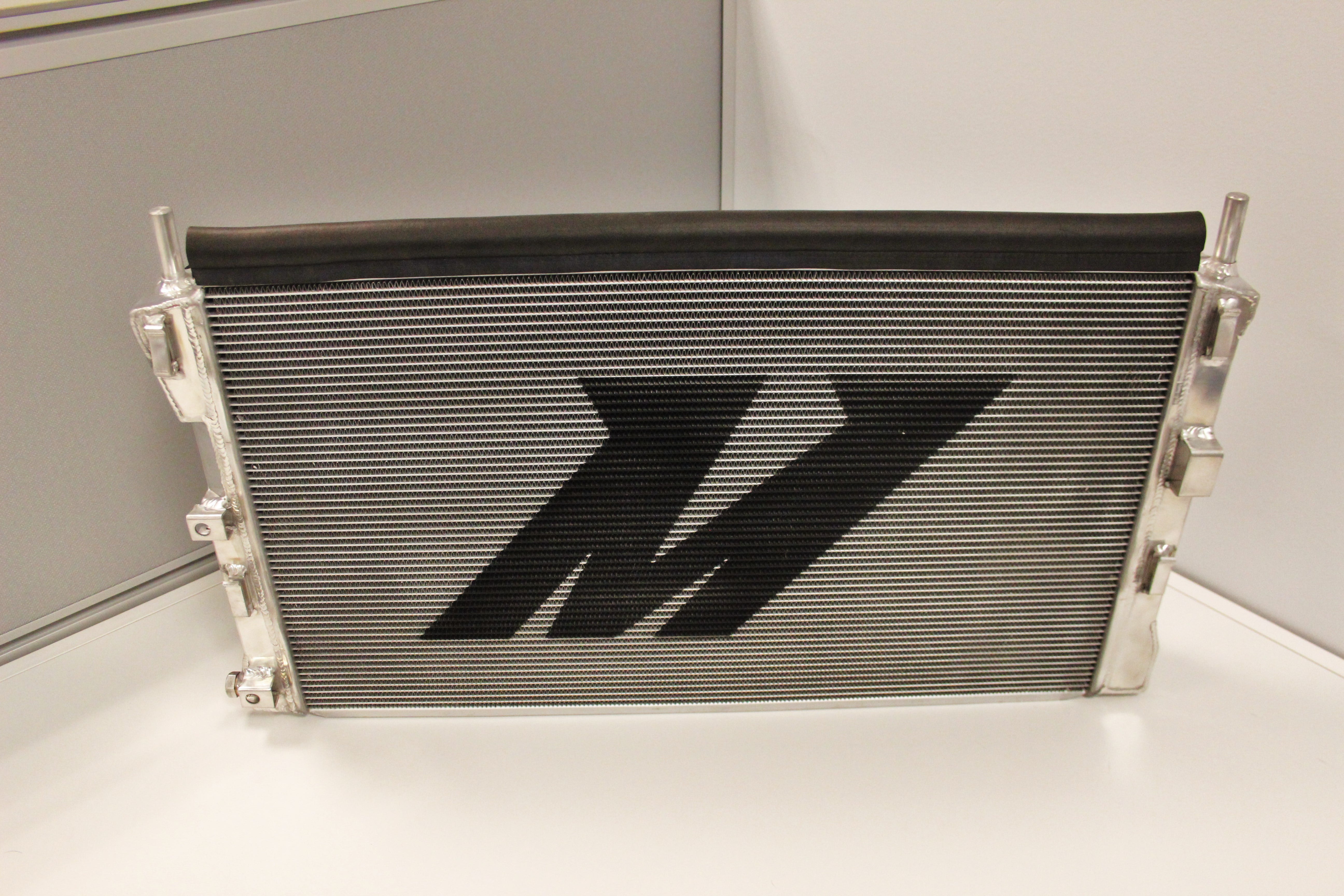 Interested in purchasing this awesome aluminum radiator? Check out more details on our product page linked below!
We're back with another prototype! After fitting our first unit, we found a few areas of our design that required minor adjustments to fulfill our goals of perfect fitment and optimal heat transfer. Our new 2015 Mustang EcoBoost parts are nearly complete!
Final Prototype
As noted in our previous article regarding the EcoBoost Mustang (EBM) radiator, we wanted to make modifications to both the core and our lower mounting brackets. These were easy changes, and we now have the second prototype shown below!
Continue Reading »