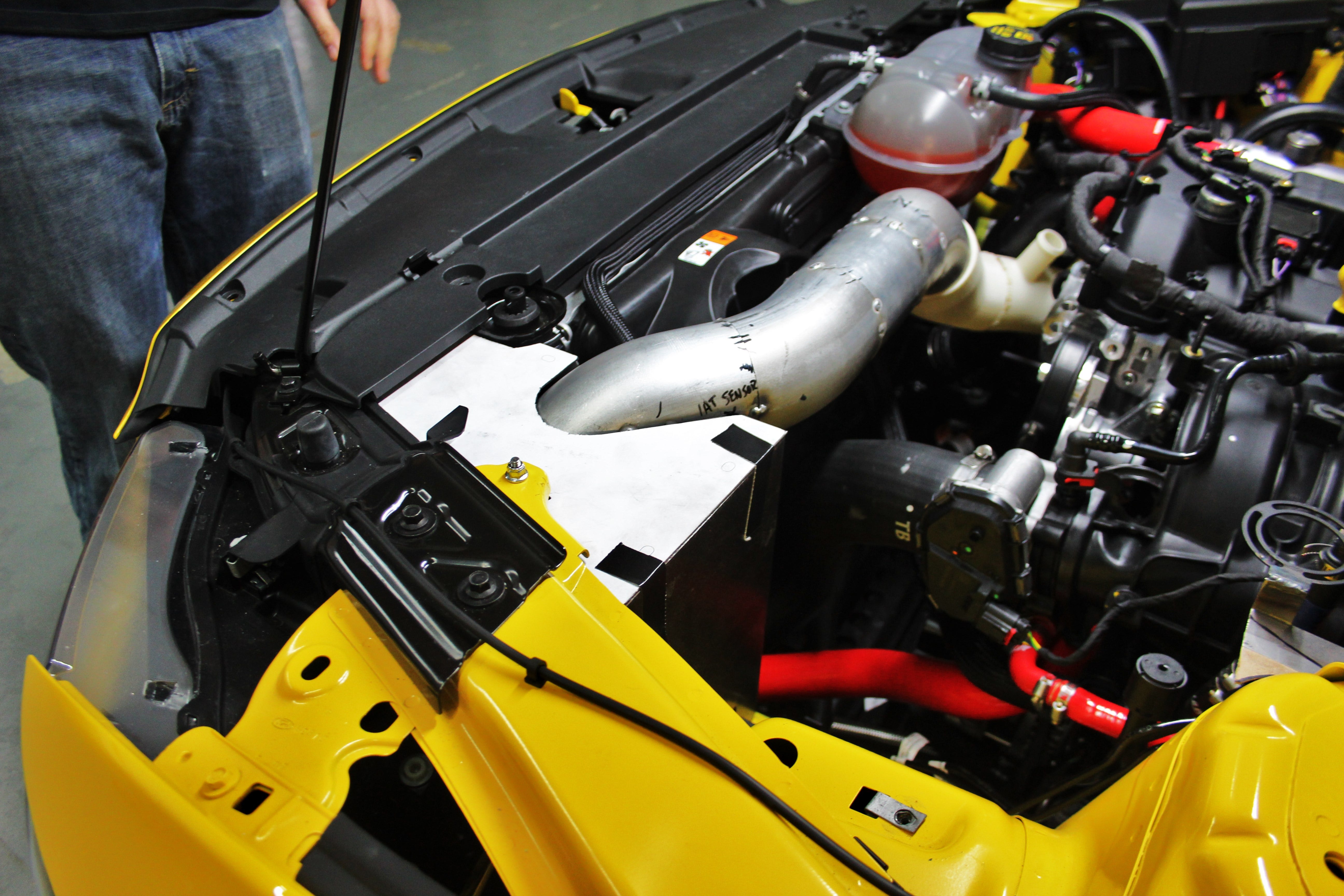 Interested in purchasing our Mustang EcoBoost intake system? Check out more details on our product page linked below!
Last time we covered the design of our intake pipe and left you with a look at our airbox design in the form of a rendering. It's time to show you how we developed this component.
First, we started with some steel and began selecting mounting points for attaching our box. Once we found these points, we pulled out the welder and began fabricating a prototype.
Continue Reading »