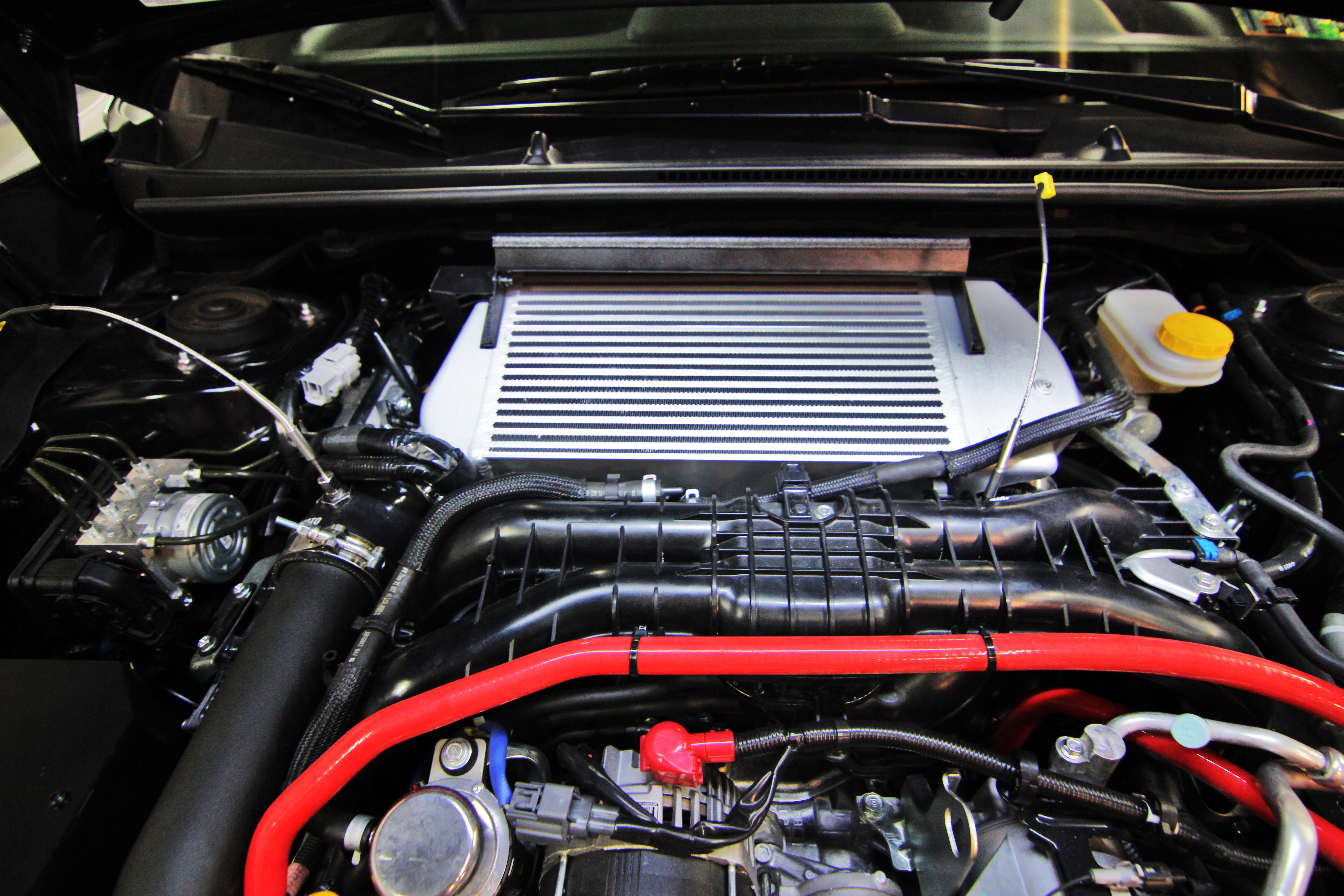 Interested in purchasing our 2015 WRX top-mount intercooler kit? Check out more details on our product page linked below!
As noted in our previous post, we decided to design a shroud that would channel airflow more efficiently through the core of our intercooler. Because our cooler features a larger footprint, the stock air shroud directs flow to only a portion of the core. Opening up this airflow to the entire core should result in even greater temperature reductions than we saw during our first round of testing.
Stock Intercooler Shroud
First, let's take a look at the stock shroud as Steve removes it from our test vehicle. Here is what you will see under the hood of your WRX.
Continue Reading »