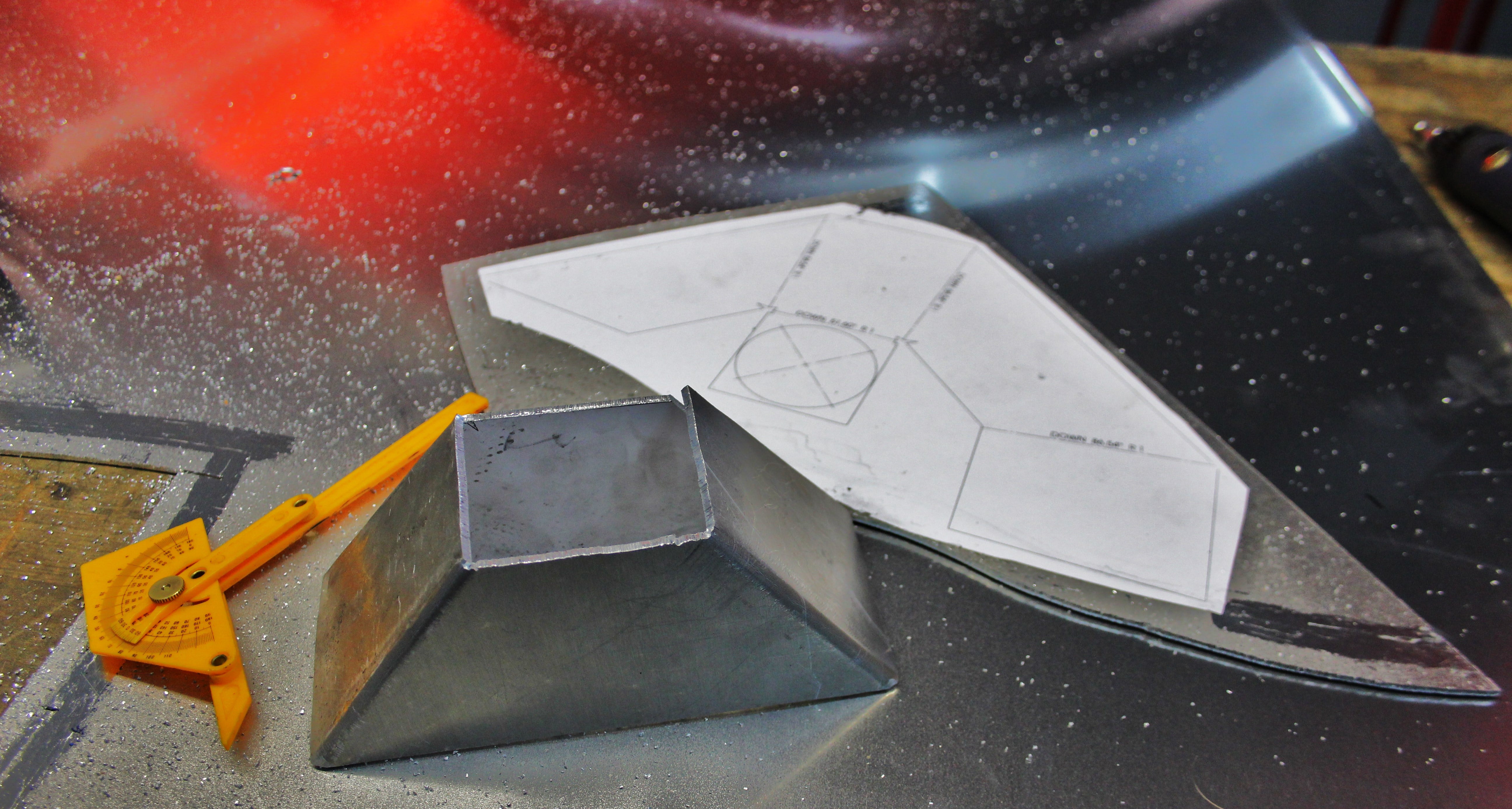 Cool Your Charge! The 15' WRX Front-Mount Intercooler Build, Part 2: Core and Support Fabrication
Interested in picking up our 2015 WRX FMIC kit? Check out more details on our product page linked below!

Crash Beam Fabrication
After an unsuccessful test fit of our existing bumper beam on the 15', we started from scratch to create a beam specific for the 15' chassis. First we hacked off the end tanks of our cooler so we were left with a bare core. This would provide some freedom to design our crash beam and later work on the end tank direction. Next we cut out some new mounting plates and fit them into position.
Next we fabricated a beam for mounting the cooler. The beam would run parallel across the front of the vehicle and attach to each mounting plate.
We then added the connector legs to attach this beam to the mounting plates. After a few tweaks, this guy was in position and ready to rock!
Intercooler End Tank Fabrication
Now that our crash beam was in place, we turned our attention to the end tank design for this kit. As noted earlier, the existing end tanks for this cooler were far too long; we would need shorter tanks to allow space for pipe routing on the 15'.
We started by modeling these tanks in a foam material. This material is easier to modify compared to aluminum, and we can mold it to our preferred shape and size.
Next, we pulled out the TIG and got to work replicating these tanks in aluminum, as we needed to test this kit once complete.
First, the component was printed in a flat-pack drawing, which indicates the cutout and bends needed to create this tank from a flat sheet of aluminum.
This piece was then cut out and bent to position!
We then handed the torch to Dan (literally) and set him to work welding the end tank. A pipe end was also welded to complete the construction. Here is the finished tank next to our original foam prototype.
And finally we fully welded this tank to our core.
Keep in mind this is strictly a prototype for functionality and test fitting. Our final intercooler design will feature the same core combined with cast end tanks in this same shape. Cast tanks provide a more robust construction with far less failure points compared to a sheet metal end tank. Additionally, by casting this component we can create an extremely smooth internal surface that will provide the best possible airflow through the core.
This core is already proven, so as long as our dyno testing gives us positive results, we will be sticking with this very efficient bar-and-plate core. Take a closer look!
That's all we have for this round of development. Check back with us next time for a look at our plans for pipe routing on the mighty 15' WRX.
Thanks!
Interested in picking up our 2015 WRX FMIC kit? Check out more details on our product page linked below!