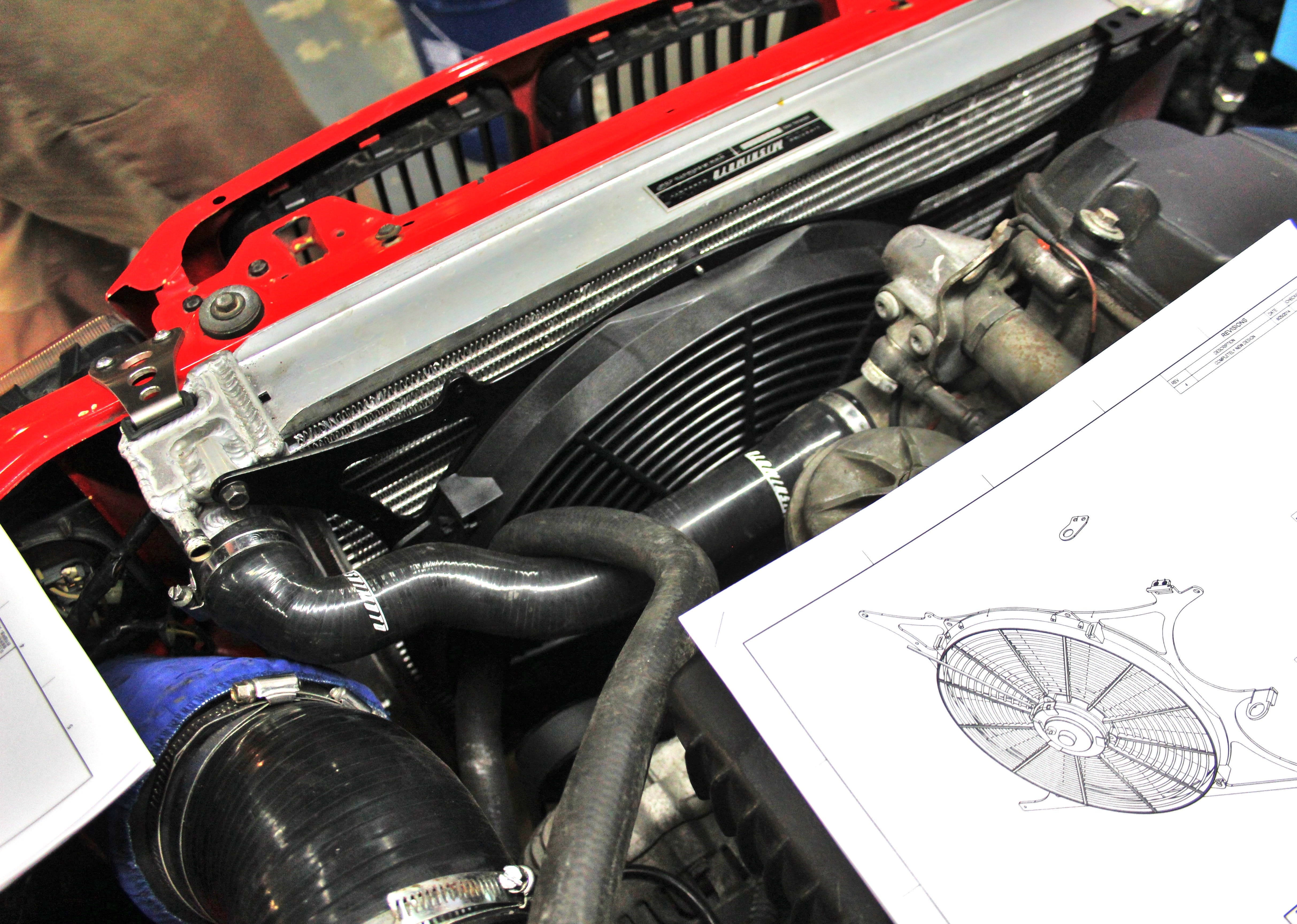 Interested in picking up our E36 fan shroud? Check out the full details on this kit on our product page!
Our final prototype is complete and looks fantastic. The fan mount is constructed from 1/8" steel that has been cut to a specific shape allowing for additional airflow through the radiator core at speed. Additionally, the mount is powder coated black to provide a durable finish. As noted in our last post, we tested this unit extensively with our 16" fan to ensure that coolant temperatures were properly regulated during both idle and all driving conditions.
Check out a few shots of the mount!
Continue Reading »