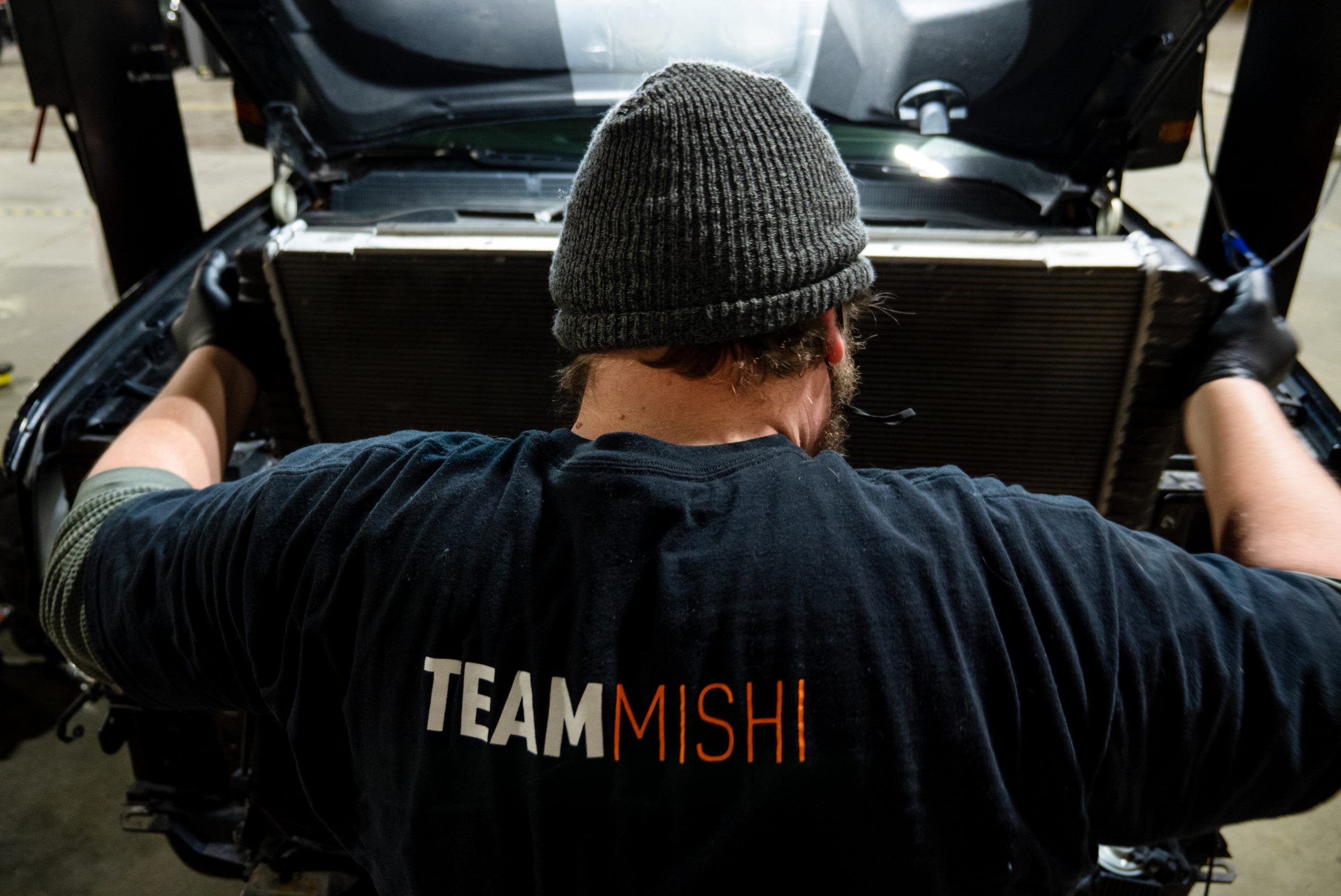 Mega Duty - Aluminum Radiator R&D, Part 1 - Stock Review and Design Plans
When you think of a heavy-duty truck, what comes to mind? It's a gigantic land ship that's capable of taking on every hauling or towing task that arises, right? Glad we're all on the same page. If we're honest, there's not really much disparity between that thought and real life. GM designed its 2017-2019 Silverado and Sierra HD Duramax to embody the essence of a workhorse, tackling every job without breaking a sweat. The trouble is, though, sometimes it will break a sweat, which is where we come in.
Before we dive into our design plans, we first need to look at the stock cooling system for the 6.6L L5P Duramax. The engineers at GM went big. Really big. Our initial reaction to this truck radiator was that it's huge. Then again, this isn't much of a surprise given the amount of work these trucks are designed to handle. From the factory, the L5P's radiator measures in at 33" x28" x2.4", making it one of the largest radiators we've extracted from a vehicle, and plenty of cooling power for the Heavy Duty trucks.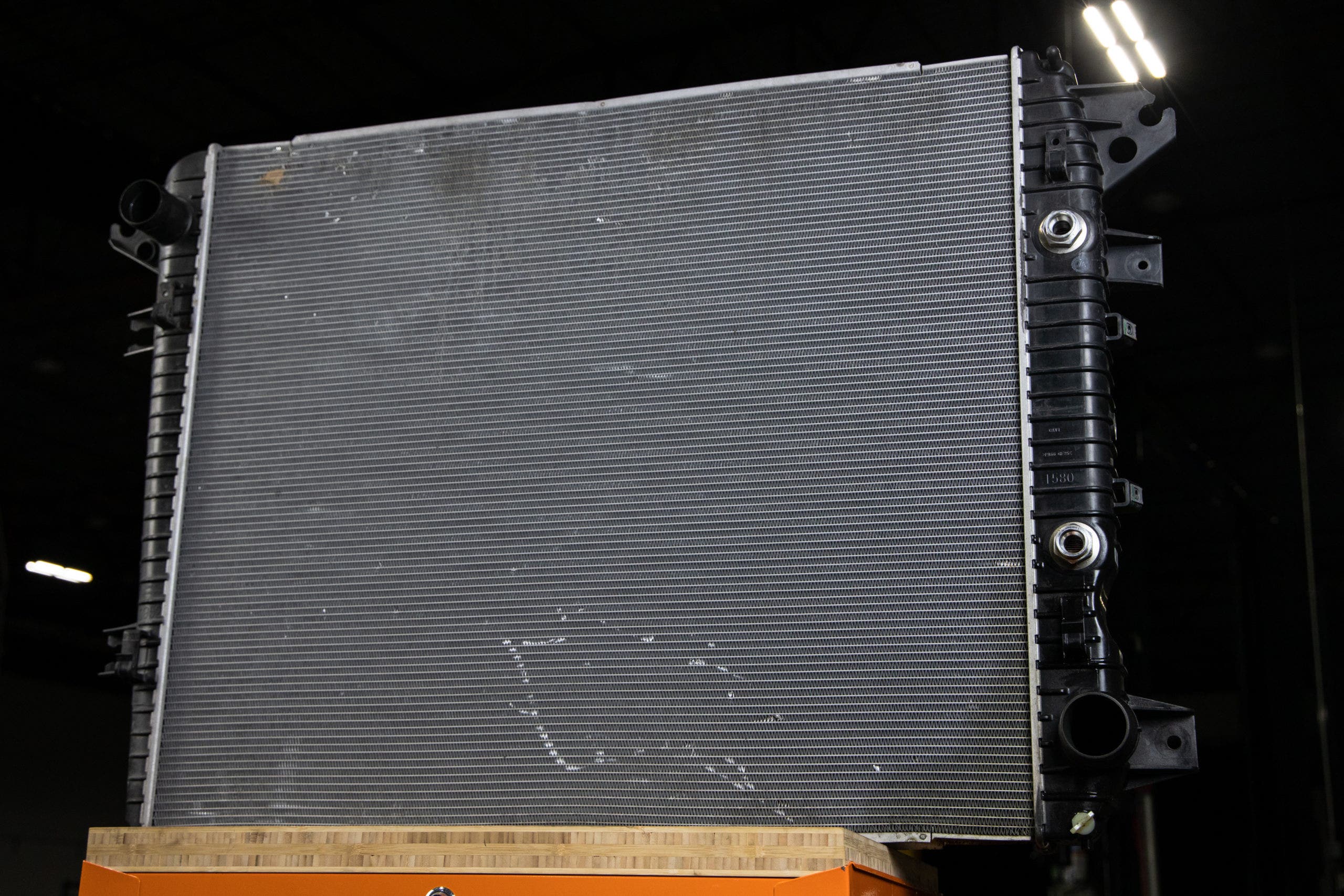 The drawbacks to this OEM radiator revolve mainly around the end tanks. Plastic deteriorates over time, especially when heat is involved. Dependability is a critical characteristic for the Duramax lineup, but the plastic end tanks can put holes in that, literally in some cases.
Our improvement plan includes directly addressing durability with the added benefit of increasing the massive Duramax's cooling power.
For starters, we plan on ditching any and all plastic on this radiator. The end tanks will be swapped out for an all-aluminum design with vastly improved durability and longevity. Our new end tank design will also incorporate aluminum OEM style mounts for a simple and secure installation on your Silverado or Sierra HD. We're planning to retain the in-tank transmission cooler as well for proper transmission fluid heat management.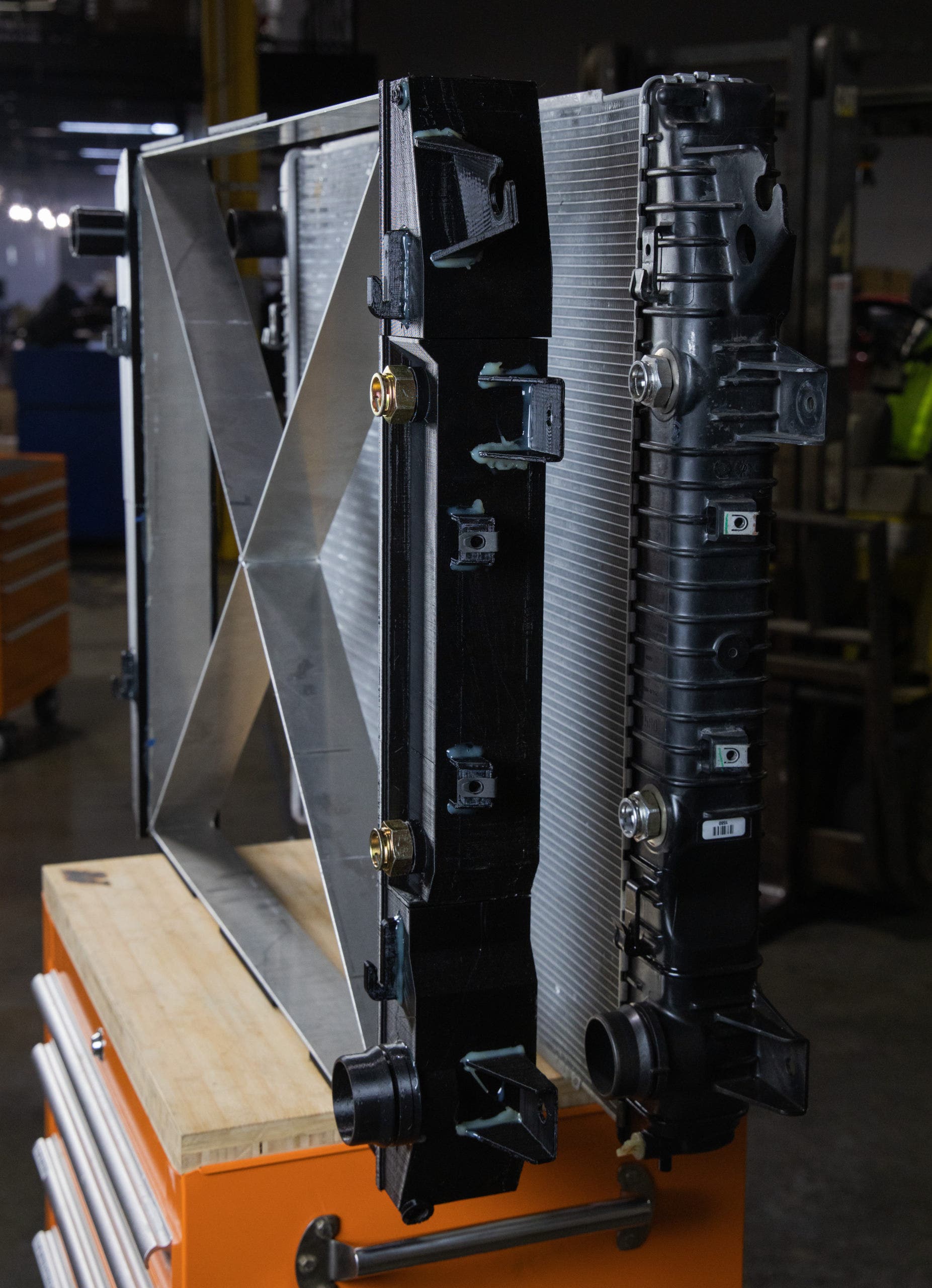 The end tanks aren't the only items queued up for an overhaul. We also plan on giving this radiator's core an update while we're at it. GM dropped one of the biggest radiators we've ever seen into this truck, but there's still room to grow. Our radiator will feature greater core thickness for increased core volume and fluid capacity. All of that will result in more cooling power. We also have a few tricks up our sleeve when it comes to the fins, but we'll go more into that in our next post, so make sure you stay tuned.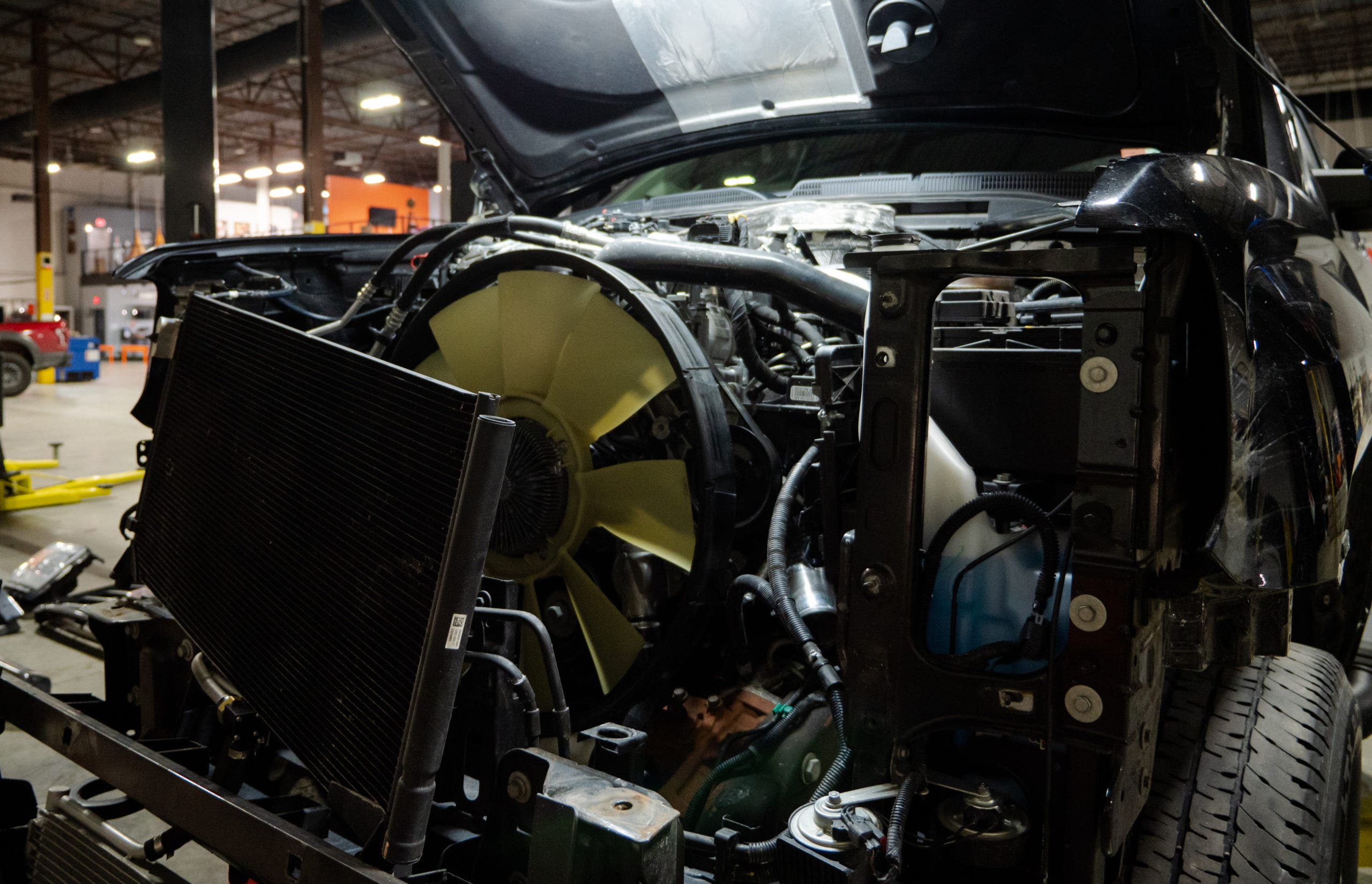 Thanks for Reading!
-Nick