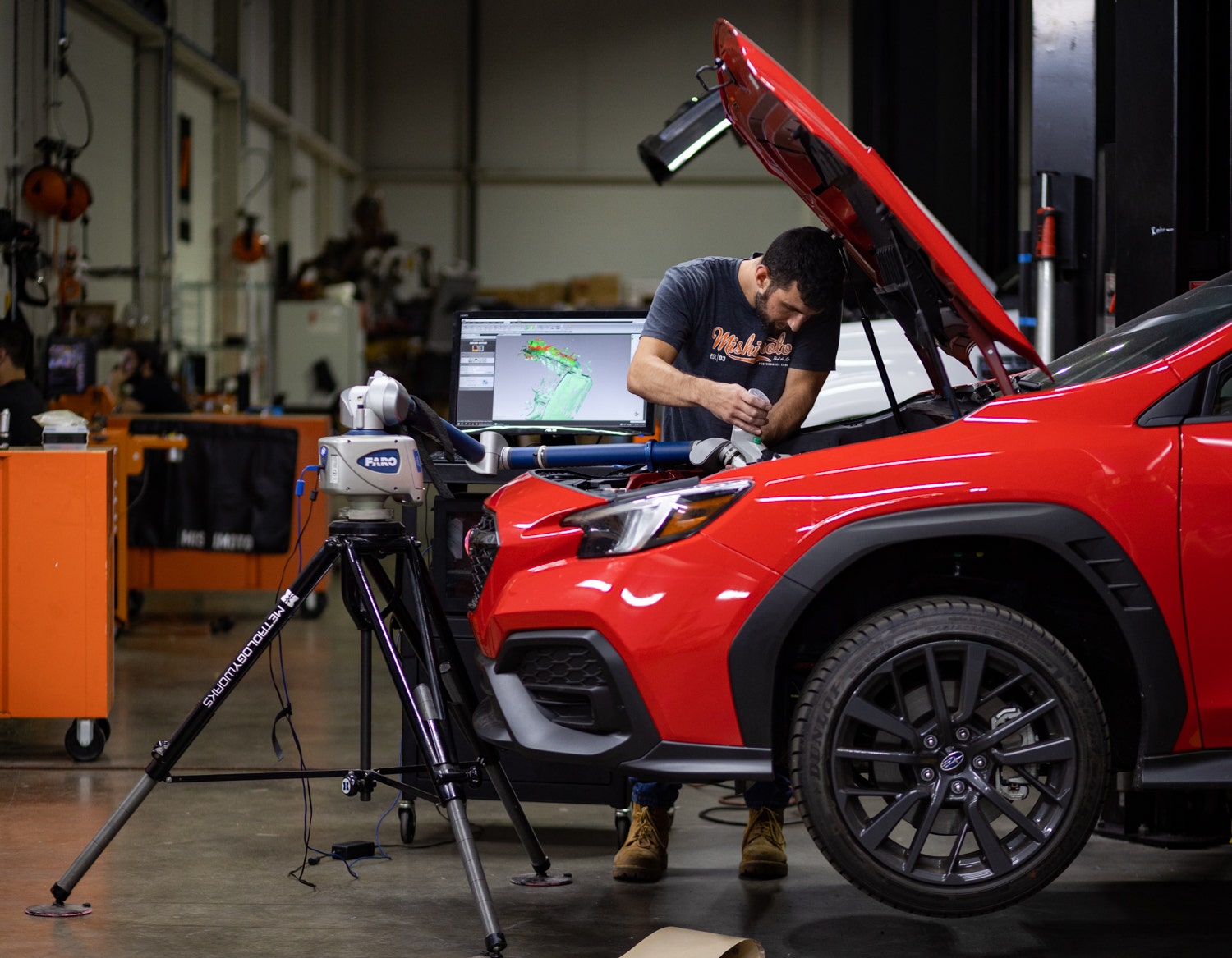 Product Promoting: Performance Top-Mount Intercooler, Fits Subaru WRX, 2022+
Posted:
February 09, 2023
It's old news now that the VB WRX is a much more grown up, and civilized version of its former rally-racing self. Now days, the minimal frills road ready racecar has been replaced with a modest, creature comfort laden, family oriented sporty sedan. Now, we're not saying there's anything wrong with wanting to be comfortable with a dash of performance, but we all know this civilized look for the WRX is just a façade. Underneath that new "dad bod" is the same rowdy rally-inspired AWD sedan that's a magnet for modification, and nothing helps turbo mods stick better quite like an upgraded intercooler.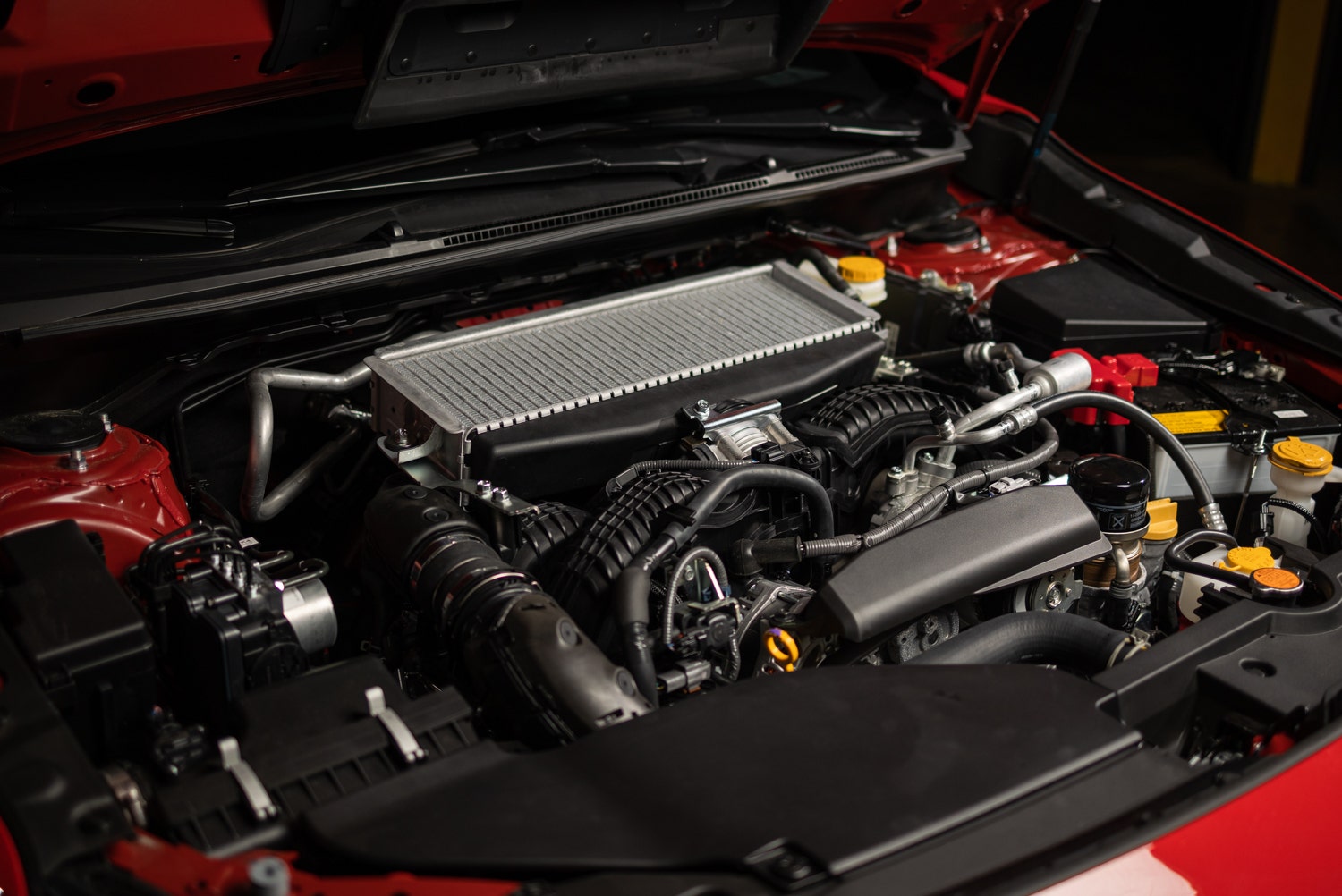 The top-mounted intercooler has been a long-standing Subaru tradition for their turbo-flavored vehicles. You may be wondering why this style of intercooler has lasted so long trapped under the hood with residual engine bay, which is a valid concern. Essentially this method of intercooler placement mitigates turbo lag by reducing the amount of intercooler piping by half. There's no cold-side piping since this intercooler flows directly into the throttle body. Not to mention that there's now an excuse for a functional hood scoop.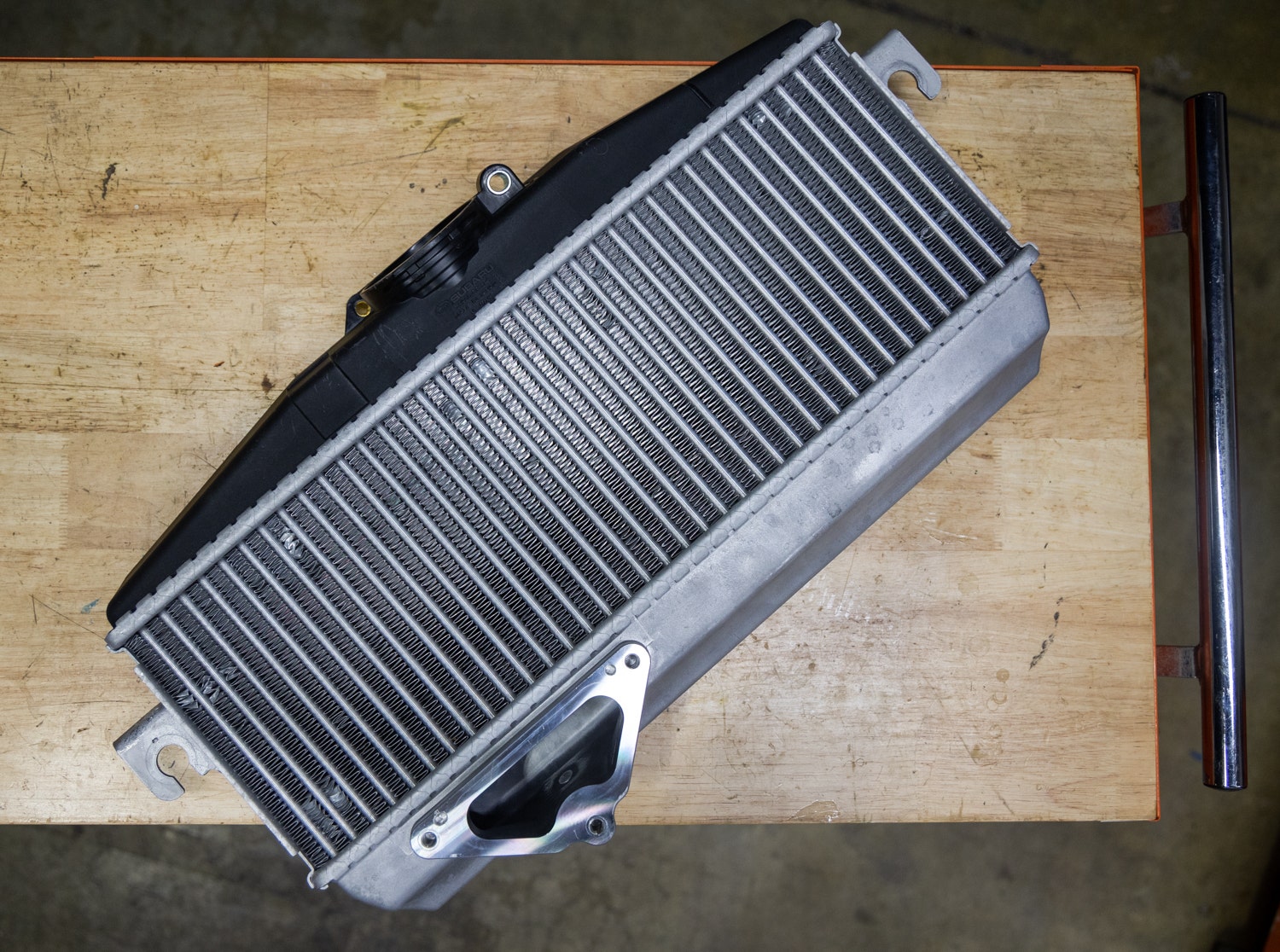 While Subaru has had plenty of time to perfect their TMIC design, it still needs an overhaul, especially when it comes to cranking up the boost. That's not to say there haven't been improvements, especially over the VA. For starters, the core size grew, offering an increased fin surface area that's ideal for cooling. Subaru also included an aluminum clad hot-side end tank for improved longevity. Even with these improvements, there was still more to be done.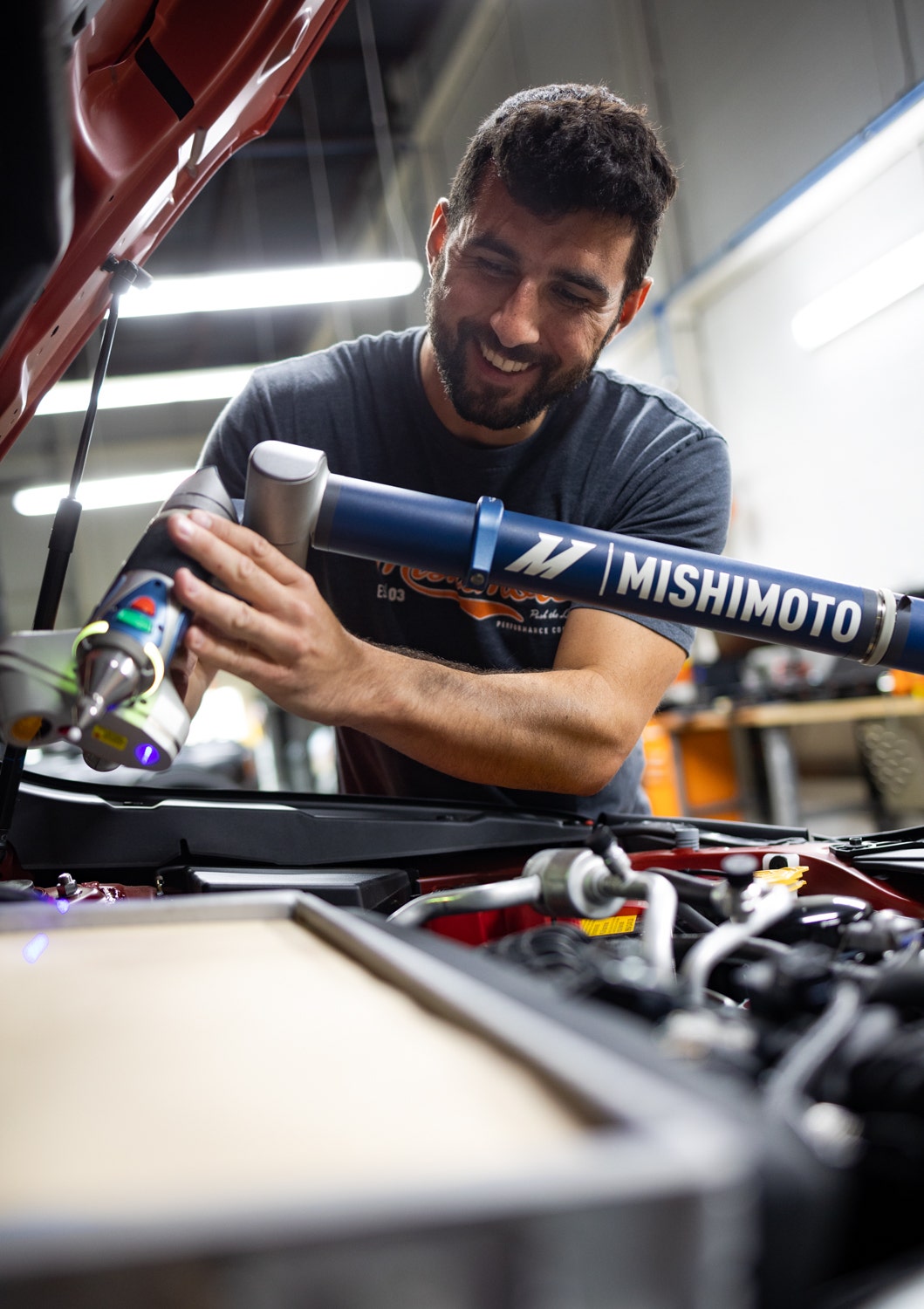 Our improvements start with the core of this intercooler. From the factory, these WRXs are equipped with an industry-standard tube-and-fin core, which is fine for those relaxed daily drivers, but will quickly heat soak and diminish performance after spirited drives, adding additional boost, or even just sitting in traffic on a hot day. Our plan is to swap this hot-headed core design out with a bar-an-plate core construction that's much better suited for keeping things cool. This new construction is better suited for heat dissipation and flow making the ideal choice for a mod magnet like the WRX.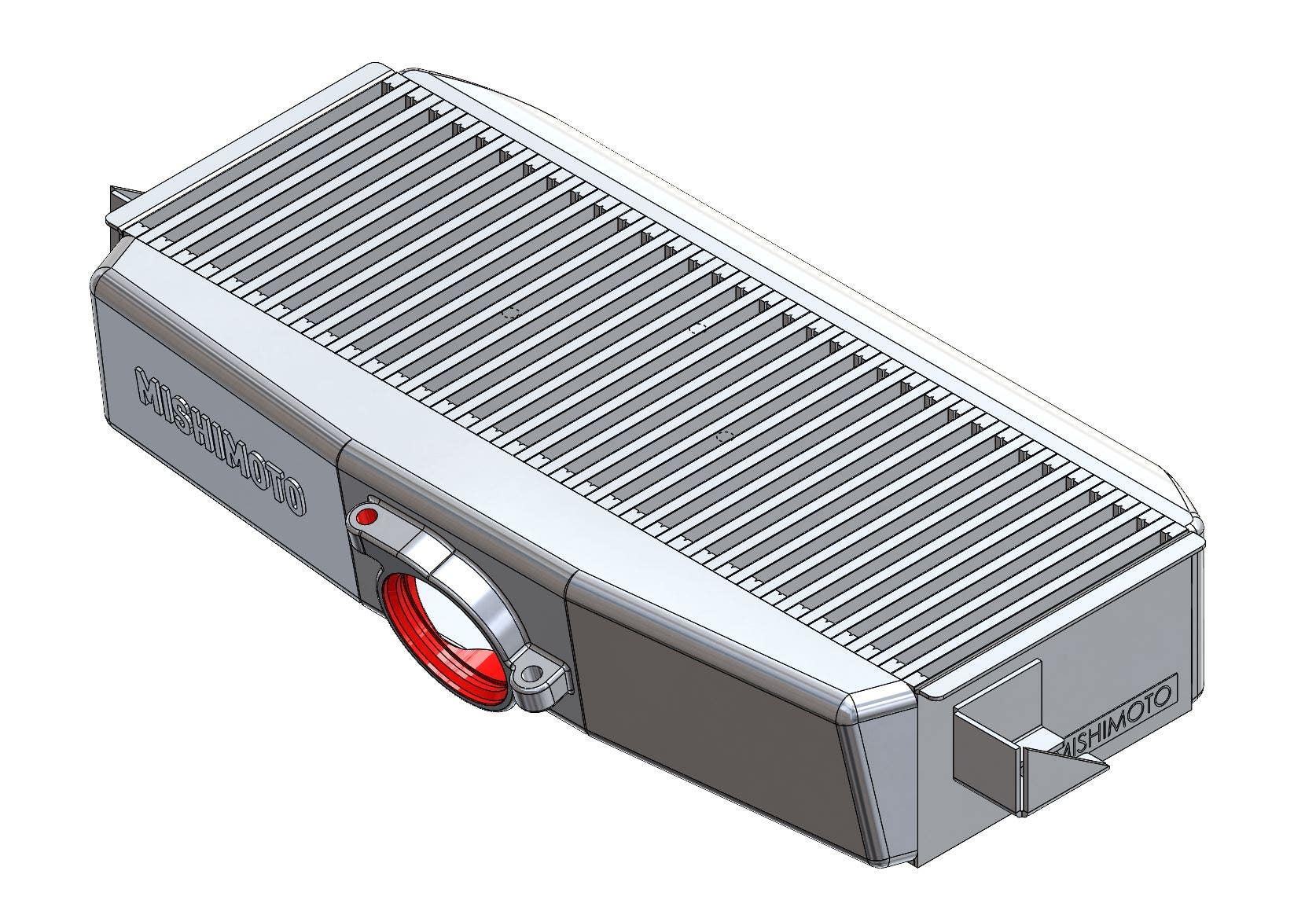 The construction isn't the only update we plan on making to the core either. Where Subaru expanded the size of their intercooler to better suit the FA24, we took it a step further. While we might be constrained to retain the same height and width values, our plan is to put some more meat on this intercooler's bones. Specifically, the plan is to almost double the core's thickness, which would equate to about a 91% increase in core volume, making this ideal for those looking to build more power.
The core isn't our only focus for this intercooler, either, and since we're expanding the core's thickness, we needed new end tanks to match. However, instead of mix matching the end tank construction materials, our build plan is to create a pair of cast aluminum tanks that will be TIG-welded to our revised core design.
For any air-to-air intercooler to operate properly it needs a steady flow of, well, air, which on the WRX, is where the gnarly hood scoop comes in. The other half of that scoop is the shrouding on the underside of the hood guiding this cool, fresh air through the intercooler. With our proposed core revisions, this factory shrouding may end up being more of a hinderance than a viable channel for this fresh air, so we opted to create our own.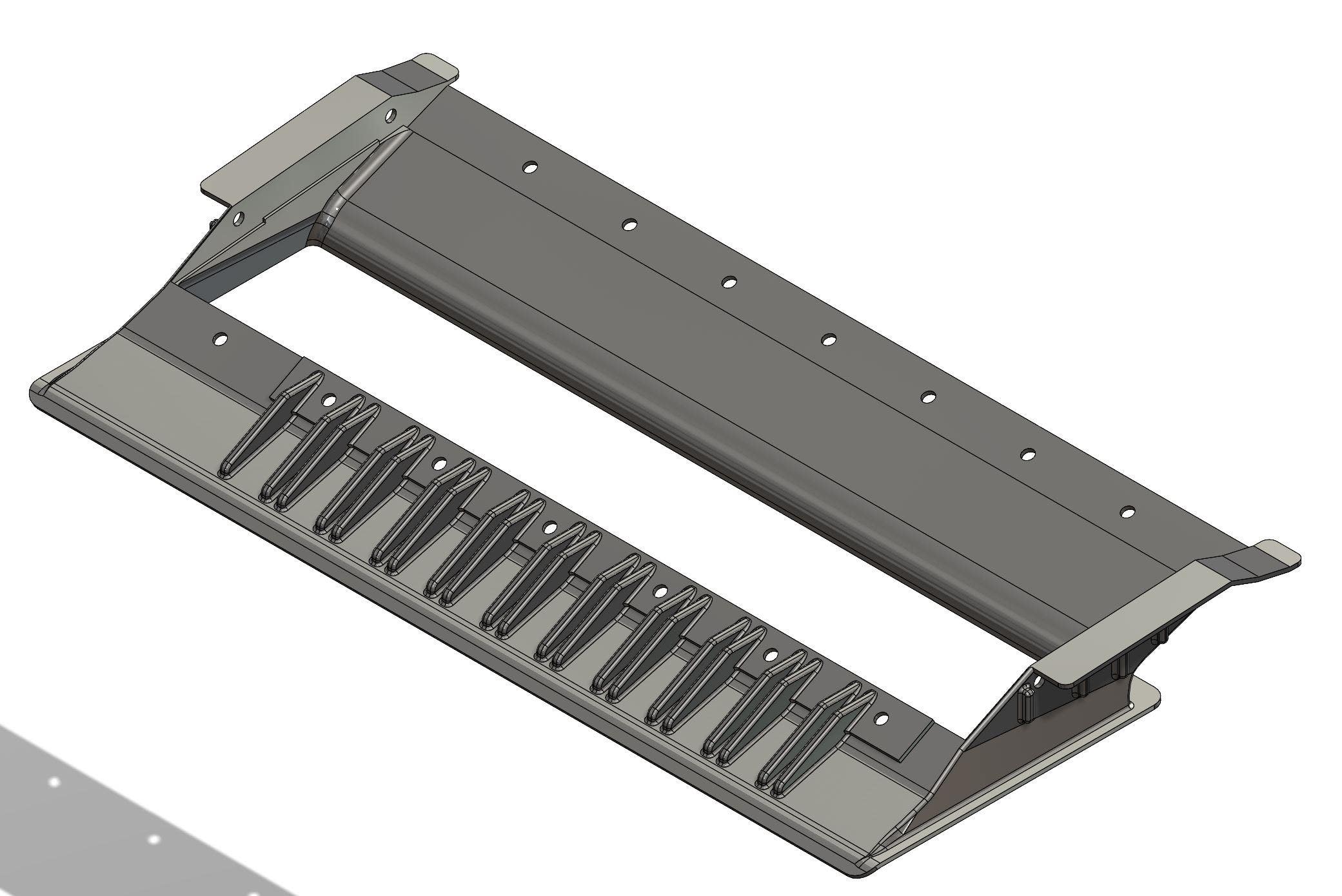 The WRX has come a long way. This gentrified rally-racer might be more suited for civilized activities these days, but the turbocharged boxer engine under the hood begs to differ. As grown up as this WRX might be, it's attraction to modifications and rowdy behavior is in its DNA, with an upgraded intercooler only making those mods more appealing. Make sure to stay tuned for the first look at our prototype coming soon.
Thanks for Reading!
– Nick