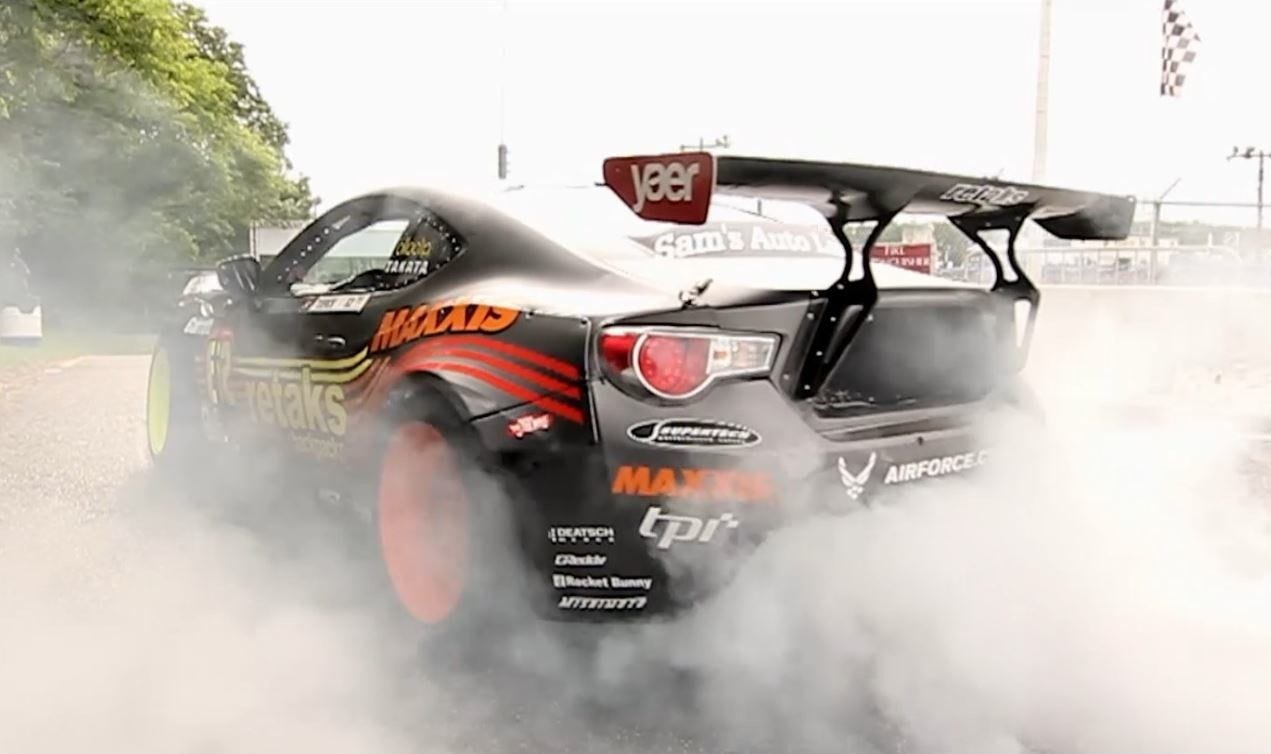 Gearing Up For a Special Project
Highly renowned Team Mishi driver Ryan Tuerck has been a close friend to us for years. His Scion FR-S has been an iconic (some might even say majestic) part of Formula Drift since its debut in 2013. So we wondered, how can Ryan's fans implement his signature style in their own cars? With that in mind, we got Ryan on the phone and went straight to work!
Behind the Scenes
We discussed several ideas with Ryan until we finally landed on the perfect collaborative project. What better way for fans to rip like Ryan than with a limited-edition Ryan Tuerck shift knob! Once we had a direction, it was time to put the pedal to the floor and get moving.
First was the shape and feel of the shift knob. Mishimoto engineer and project manager Steve Wiley began by talking with Ryan about which style shift knob her preferred. Out of the various styles that Steve had come up with, Ryan loved the cylindrical design most. Steve created a digital version of the shift knob, which included exact dimensions, styling details, and even the schematics of Ryan's fingerprints. Ok, maybe not his actual fingerprints, but you get the idea. This file was then sent to our 3D printer, which printed Mishimoto's first signature shift knob prototype in a matter of hours. After the team members took turns running wildly through the office, gripping the prototype shift knob to perform impressive imaginary drifts, we handed it to Ryan. He was eager to get a hands-on feel for the product.
Now that the shape and measurements of the shift knob had been decided on, it was time to switch gears and hand this project off to Mishimoto's senior designer, Lars Nilsen. Lars began sketching designs for the product. "The first thing I noticed about Ryan's car was the matte black finish and bold stripes," said Lars. Using his visual inspiration, Lars created three designs over the course of the next few days. We arranged for Ryan to come back to the Mishimoto headquarters in New Castle, Delaware, to check them out.
"Ryan was thrilled with the designs and immediately narrowed them down to the one he liked best," said Lars. "I was excited because the design he picked was also my personal favorite."
After Ryan and Lars solidified the design that would be used for production, the knob went back to Steve for final adjustments and one last 3D printed prototype. We were then able to present Ryan with the official physical design. To say he was excited is an understatement: "This thing is sick, dude!" (Can we use that as an official tag line?). "I love that the stripes are etched into the knob for added grip, rather than just being printed on," he said with a smile.
A Beautiful Reality
A few weeks later, we received the very first polished and painted version of the knob. Ryan and the team at Mishimoto couldn't be happier with the final result. This called for a celebration. BURN OUTS. LOTS OF SMOKEY BURN OUTS! Ryan happily obliged. After the shift knob was installed in his new street car, he drove it around the Mishimoto facility for some action. We use the term "street car" lightly, as this is no ordinary Scion FR-S. This is a wide-body, 2jz powered, 500+ whp ANIMAL. We hope our landlord forgives us - maybe we should consider sending a "Get Well Soon" card and balloons for the pavement we annihilated!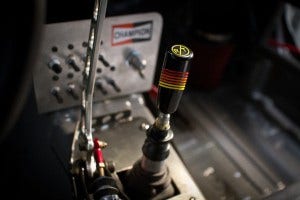 The finished shift knob installed in Ryan's new street-car.
We are extremely proud of this product, and we can't wait to share it with all of you! Mishimoto is taking preorders on the limited-edition Ryan Tuerck shift knob, which can be found on Mishimoto.com. To commemorate the occasion, the first 100 orders will also receive a specially hand-signed Ryan Tuerck hero card. Don't wait until it's too late! Snag your own now!