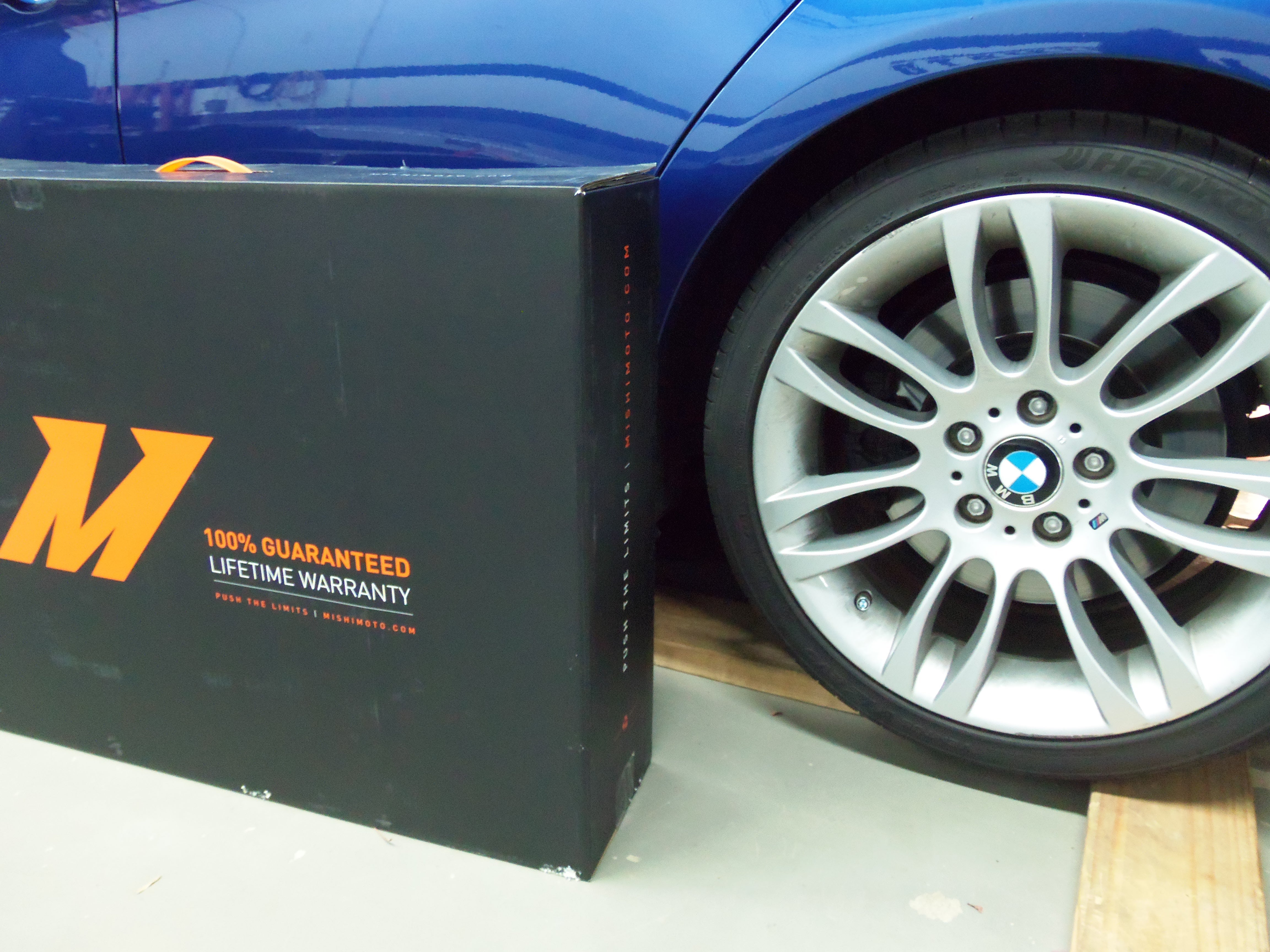 2007-2011 BMW E9X 335I/135I Performance Aluminum Radiator, Part 4: Final Test-Fit and Data Collection
Interested in purchasing this E90 radiator? Check out our product page for more information!
Finally, we made it to our day of testing! We had previously confirmed fitment and made a few minor adjustments to some external end-tank features to improve coolant flow and ease of installation. A member of E90post was kind enough to lend us his vehicle for this round of testing. This 2007 sedan was equipped with a manual transmission, JB4 software and an intake. This vehicle would be ideal for collecting testing data, we have found that the "Average" E9X owner has similar modifications.
First, we needed to remove the factory unit and replace it with the Mishimoto radiator. We would be testing our unit first followed by the OEM radiator. Our main goal here was to gather comparisons of several features of the radiator as well as temperature data. Check out a few shots of the Mishimoto unit next to the factory radiator we removed.
It is nice to see a BMW with an electric fan, no more antiquated mechanical fan!
Another shot of the stock radiator. It seems this one has built up some fin debris. The vehicle owner is certainly driving his car! This debris will have an effect on cooling performance and heat transfer, it may be wise to check yours out every now and again to be sure buildup is not excessive.
Once we had the old unit out, the Mishimoto radiator was installed. All of the adjustments we made to the previous prototype were a success and this unit fit like a glove. Check out the Mishimoto radiator in its new home.
And finally we could tap the factory hoses for our sensor bungs and install our testing equipment.
Now first, let's cover the physical specs of the Mishimoto radiator compared to the factory unit.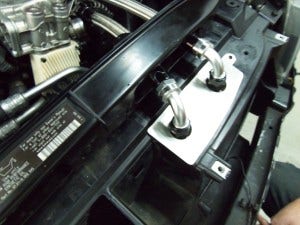 Mishimoto oil cooler prototype

Thanks for following along! Feel free to follow-up with any questions.
Interested in purchasing this E90 radiator? Check out our product page for more information!