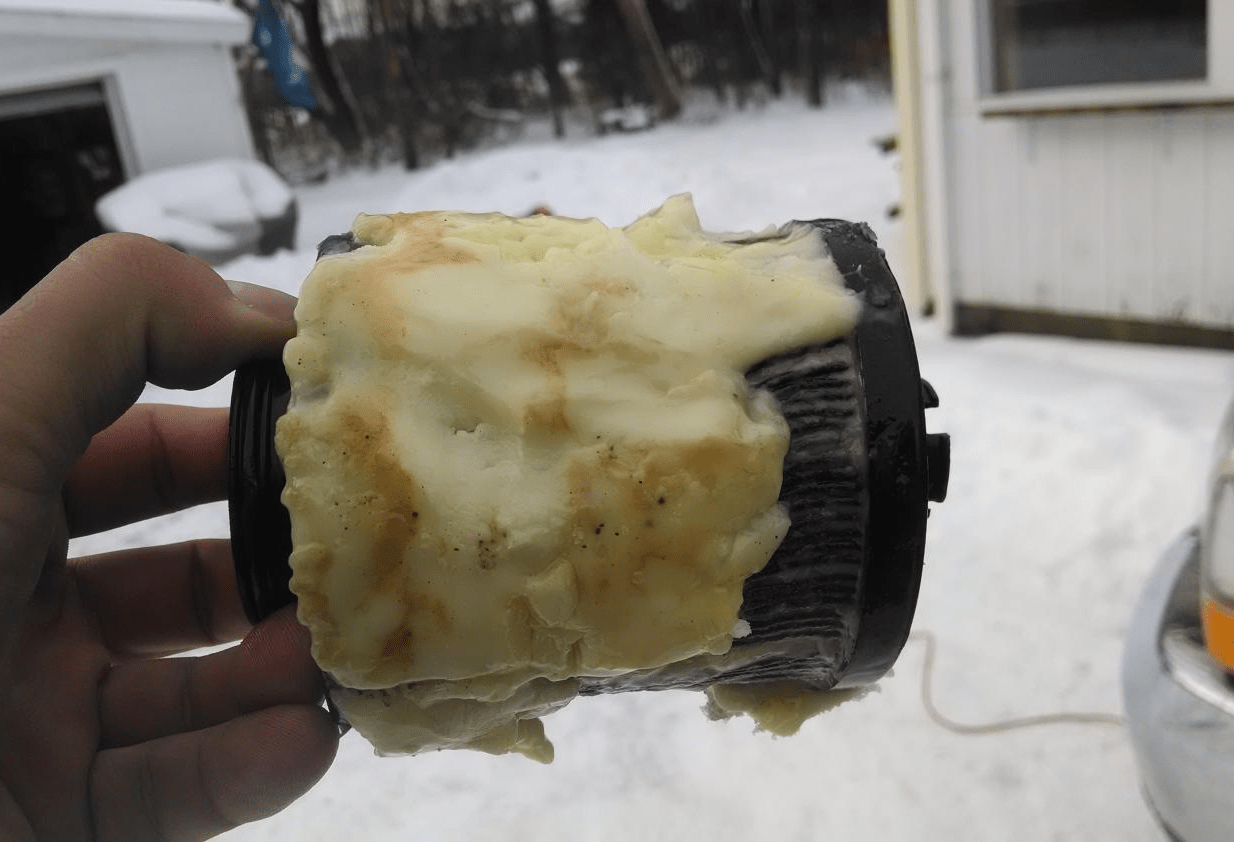 Winterize Your Diesel: How to prepare your truck for the coldest of enemies!
Posted:
November 25, 2014
If you've faced a winter or two with your diesel truck, you are probably aware of the challenges that lie ahead for this coming season. Proper vehicle preparation is key to reducing vehicle downtime and making sure your truck survives low  temperatures. Although modern trucks are well set up from the factory for cold climates, there are always preventive measures that will make your life a bit easier when the temperature drops. Our team has prepared an in-depth checklist, with the goal that your truck makes it to spring without incurring too much wear.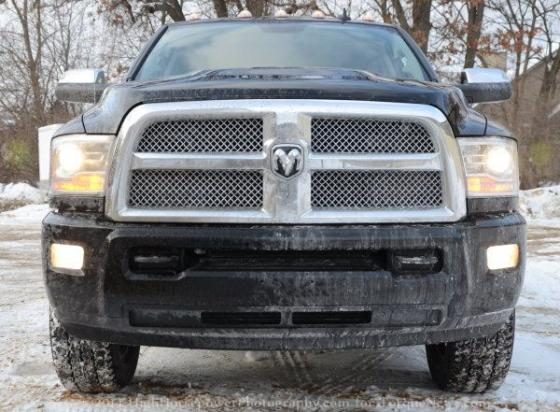 This is an in-depth article, so we have included a table of contents. Each title will link you to the appropriate section. Thanks for taking a look at our article!
Table of Contents
1. Battery Maintenance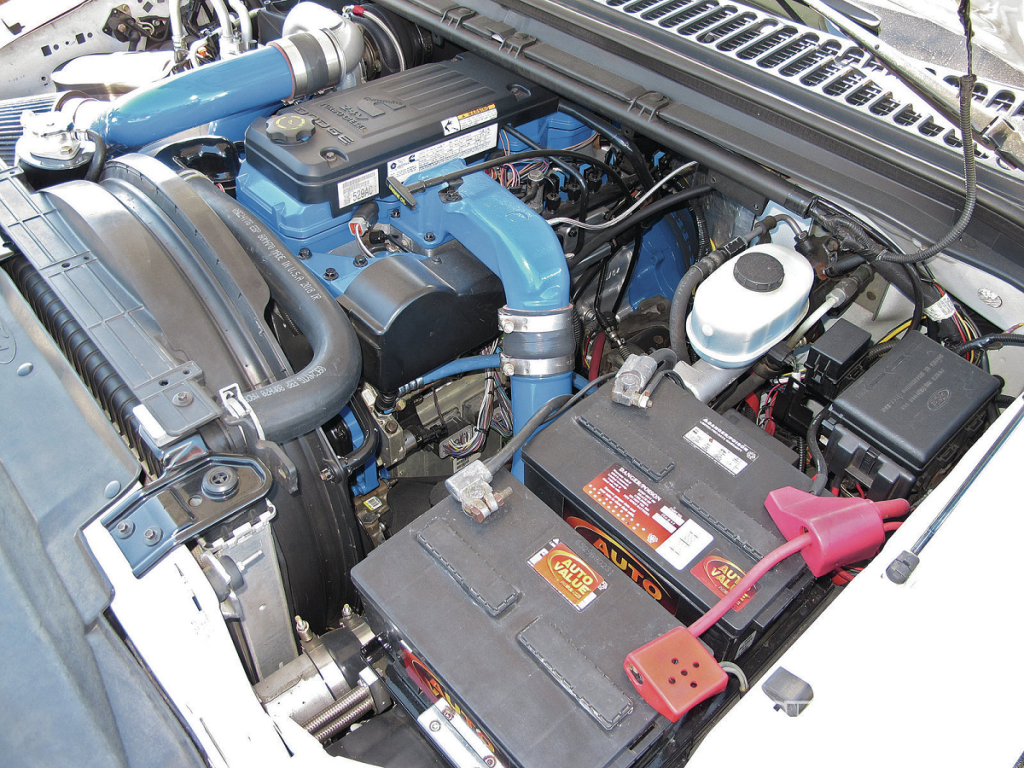 Cold starts have long been an enemy of diesel engines. An unreliable battery can cause a no-start and leave you stranded. When the terminals on a battery are connected, a chemical reaction generates electrons to supply power. Lowering the temperature of the battery slows the chemical reaction, which results in less current output. This is why battery failures commonly occur just as the ambient temperature begins to drop. Battery replacement occurs mostly in late fall to early spring. At freezing temperature, battery capacity can be reduced by up to 20%.
In addition to reduced battery power, the oil in your engine will thicken as the temperature drops. This means the engine will produce more resistance to cranking, thereby contributing more load on your battery system. More on oil selection later in this article!
These days, auto and truck batteries are sealed units that are not serviceable. If your battery isn't taking a charge, you are likely going to be ponying up for a new one. Batteries tend to display their faults at the worst time. If possible, have your battery (or batteries) tested prior to the cold weather snap. If it tests poorly or is on the line between acceptable and bad, you should consider replacing it. Preventive maintenance such as this could save you from being stuck somewhere or missing a work day.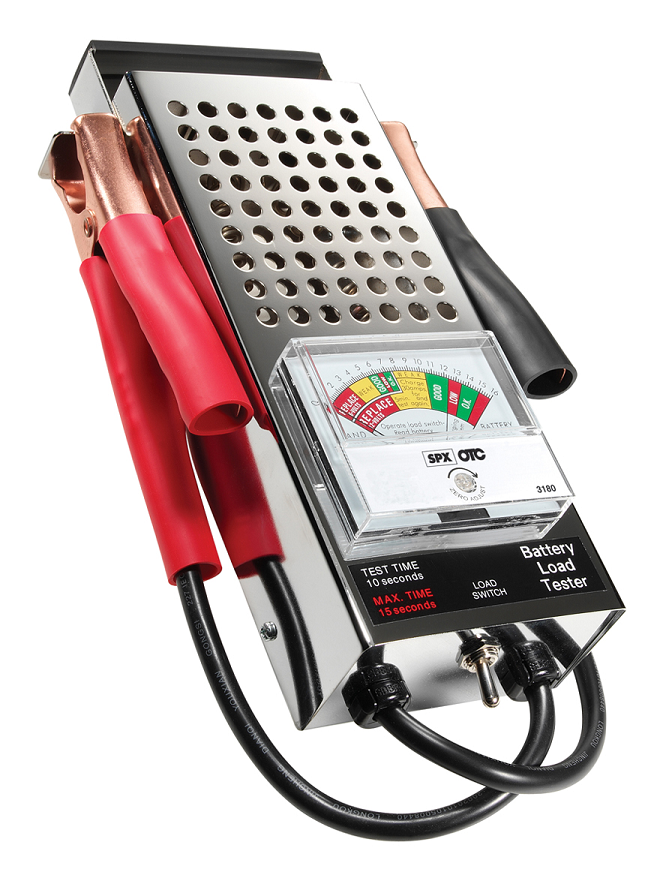 Most auto parts stores have some form of battery testing service, and it is normally free. This is the ideal way to test your battery and usually provides a fairly concrete answer. Simply checking battery voltage is not an indicator of health; only a load test will accurately show the capacity and condition of your battery.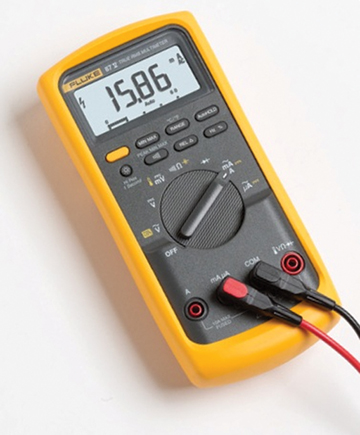 However, if you must use a multimeter to determine battery life, this simple procedure will provide a general idea of capacity:
Check the voltage without the vehicle running. An adequate voltage is between 12.5 and 13.5 volts.
Have someone start the vehicle with the multimeter still connected.
Observe the voltage drop. It should not drop below 11.5 volts.
If the voltage drops below 9.5 volts, your battery likely is weak or failing.
Depending on vehicle use and battery quality, you can expect a battery to last anywhere between three and eight years. Be sure you check the battery (or batteries) and replace as necessary before the cold weather hits.
Preventive Maintenance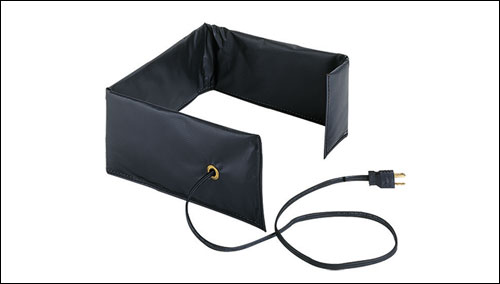 A cold battery is significantly less powerful than a warm one, so a battery warmer is a great addition to your truck's accessories. A battery warmer is a simple sleeve that slides over the battery itself. It uses an external electrical source to heat the battery as the truck sits unused. The warm sleeve will reduce the chances of a no-start condition and will ensure that your battery operates at its best.
Belts and Hoses
2. Belts, Hoses, and Boots
Three other components prone to wear include your engine drive belts, rubber engine hoses, and forced induction boots. All of these components are also likely to leave you stranded at the worst possible time.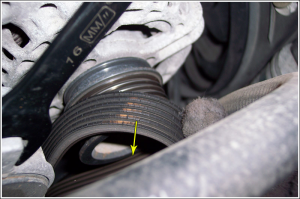 Belts drive vital engine systems such as the alternator, power steering, and water pump. At times, a vehicle with a broken belt can be limped to its destination (water pump being the exception). Fortunately, a visual inspection of belts will normally reveal any concerns.
Take a look at your belt(s) with the vehicle turned off. Check the rubber for any cracking, especially at areas where the belt turns over a pulley. Also check the edges of the belt for any torn strands. If you see any evidence of this wear, it is highly recommended that you replace the belt. Belt replacement is normally a quick process, so you don't need to set aside a full weekend for the job.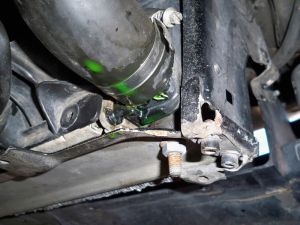 Rubber engine hoses and boots can present issues when cold weather comes around. These components include: radiator hoses, crankcase ventilation (CCV) hoses, intercooler hoses, intercooler pipe boots, power steering hoses, and transmission cooler hoses. A blown coolant hose can cause serious engine damage by way of a blown head gasket, if not immediately repaired, and leaking intercooler pipe boots turn your powerful turbo-diesel into a naturally-aspirated dog. Neither is something you want to be dealing with in the dead of winter.
Working on parts that carry fluid can be an absolute nightmare in cold weather, so be sure to look over these components before they become a problem. Check all lines for cracking and check to see if the texture of the material is soft and flexible. The hose or boot should be slightly spongy and should return to its original shape after being squeezed. Check all connections for seeping or leaking, and address these with a new clamp, hose, or boot as necessary. Some modern systems use plastic quick disconnects that utilize O-rings for sealing. If a connection is leaking, replace the O-ring or the entire part if needed. If you have any doubts about a line, hose, or boot, it would be wise to replace that component before it becomes a problem down the road.
Replacement Options
If your radiator hoses or intercooler pipe boots look worn and could use replacement, now is a great time to upgrade to silicone. Silicone is far more resilient to temperature deviations compared to rubber, and features much higher tolerances to pressure. Mishimoto offers replacement silicone radiator hose kits for a variety of diesel trucks, including Ford, GM, Jeep and Dodge. We also offer silicone intercooler pipe boot kits with our DuraCore™ technology for greater resistance to oil and fuel that may be present in the charge air cooling system. If you want a radiator hose or intercooler pipe boot that will last, go with a silicone replacement product, and you will not be disappointed. As with all Mishimoto products, our silicone coolant hose kits include our signature Lifetime Warranty.
3. Coolant Care
It's vital that your coolant system is in proper working order. Vehicles require a 50/50 mix of water and antifreeze for proper cooling, protection of internal passages and components, and protection against fluid freezing. Check the cooling system to ensure that it has the correct mixture of antifreeze and water for your vehicle. If the fluid in your cooling system freezes, serious damage can occur. Your engine is designed with numerous press-fit plugs (freeze plugs) that are made to rupture if the internal fluid freezes. If a plug ruptures, you will be treated to a leaking coolant system, and that's a best-case scenario! If a plug does not function, freezing water will cause damage to the engine block and cylinder liners, and the remedy for that is an engine replacement.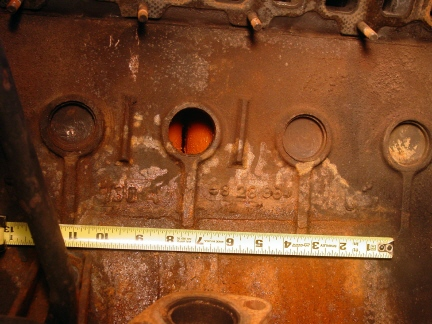 Hopefully these potential problems will cause you to at least pop the cap on your radiator (when cold) to check for antifreeze coloring. A coolant tester is the quickest and most accurate way to test this system, and you can find such a kit in any parts store, typically for $5–$10. The test involves drawing a small portion of coolant into a testing tube and then viewing the flotation of several small balls within the tube. (Each test kit will differ slightly, so be sure you follow the instructions.) This test should provide an approximate percentage of the coolant mixture, as well as the ambient temperature above which your truck will be protected.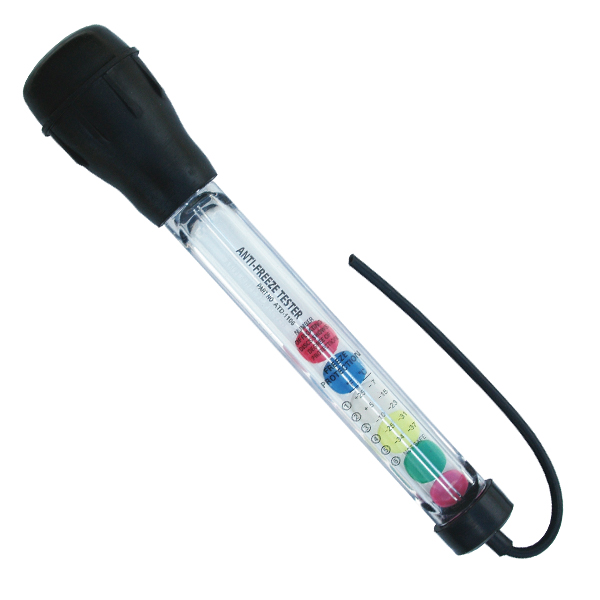 Most coolant manufacturers will include a freeze-protection chart on the back of the bottle, which can be used to determine your desired ratio of coolant to water. A typical 50/50 mix should provide protection down to around -25°F (-32°C). Increasing the coolant-to-water ratio to 70/30 can provide protection down to around -75°F (-59°C). Use these charts to determine the mixture you will need for the winter you are preparing to face.
As luck would have it, we carry a synthetic engine coolant of our own design called Liquid Chill. Our coolant is designed for use with both gas and diesel engines, and is safe for all radiator types (stock and aluminum). A chart of our recommended mixtures is shown below.
Engine coolant itself is important to look at and periodically inspect. If the coolant has not been changed in years, it can be heavily saturated with sediment and particulates, reducing its cooling efficiency. Even in newer trucks, this debris can mix itself with the coolant and cause potential issues later on down the road. Seriosuly consider completely flushing your coolant system if your coolant looks murky or you can visibly identify sitting sediment within the radiator.  For the 2003-2007 Ford 6.0L Powerstroke, we developed a fix for this with our Coolant Filtration Kit. These kits work similarly to our  catch can kits, but their primary function is to filter out contaminants in the fluid passing through the cooling system. This particular kit for the 2003-2007 Ford 6.0L Powerstroke is available here!
While you are testing your coolant for proper mixture ratio, inspect the core and end tanks of the radiator for any leaks. The plastic end tanks on factory radiators are prone to fatigue and eventual cracking or splitting after years of exposure to repetitive temperature variations. Although this could happen at any time, a small leak can turn into a complete failure when extreme weather is introduced into the equation. Determine the cause and address any leaking point appropriately.
This is also a good time to check for potential future leaks. Check for any seepage along the tanks or visible hairline cracks. You may need to clean the surface with a solvent to more easily identify any concerns. Check nipples for crack damage; these areas are usually a bit thinner and more prone to failure. Lastly, check the connection point between the core and the end tanks. This connection is normally a metal crimp with a rubber gasket. If this connection is leaking, you need a radiator replacement (we carry a huge line of replacement radiators for Truck and Jeep as well!).
If you've identified that your radiator needs replacing, do so before the problem gets serious. Overheating on the road is never fun, and it can result in significant engine damage if the high temperatures are not immediately caught.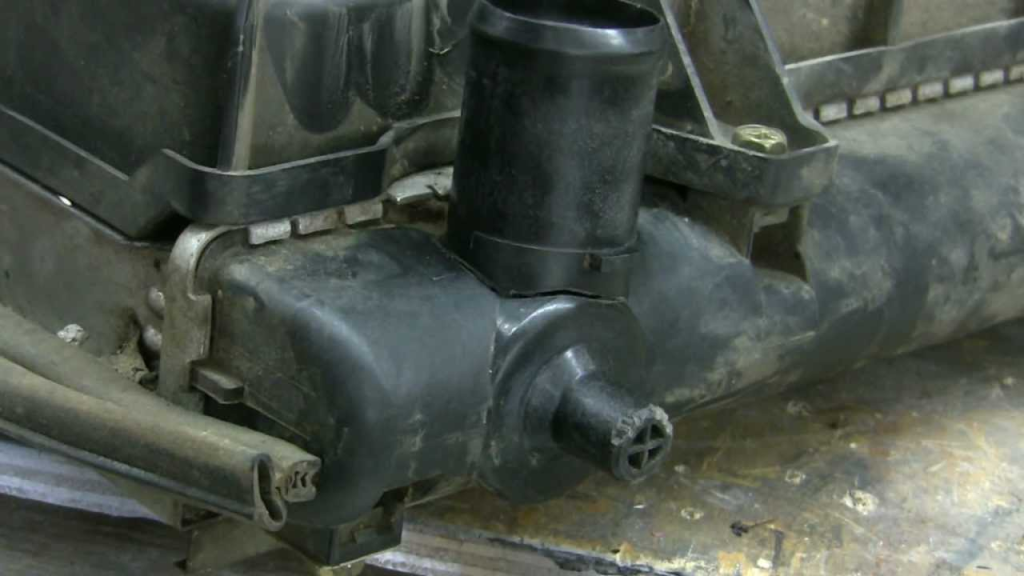 If you are in need of a radiator, an aluminum replacement unit provides improved durability and reliability compared to OEM plastic units.. An aluminum radiator is not only more efficient for cooling, but it also provides peace of mind for those who are tired of replacing plastic end tank radiators on a regular basis. Additionally, all Mishimoto radiators include a Lifetime Warranty. This will be the last radiator you purchase for your truck! Be sure to take a look at our very extensive aluminum radiator Truck and Jeep line.
4. Thermostats
Thermostats function to regulate coolant temperatures. As the coolant warms up, they begin to open and allow fluid to reach the radiator. Once the engine is up to operating temperature, the thermostat should be completely open to allow fluid flow throughout the entire cooling system. Some modern diesel engines use a dual thermostat system for even greater protection against temperature spikes.
Thermostats can fail in different ways, none of which will be an enjoyable experience. If the thermostat fails to open, your truck will take a long time to warm up. Coolant will be circulating through the system and cooling in the radiator at all times. Although this is unlikely to cause any engine damage, you will likely see a check-engine light (CEL) when the coolant takes too long to warm up. Additionally, you will not have proper cabin heat until long after the truck has been running.
The thermostat can also fail in the closed position, and this situation can be more harmful if not identified quickly. A closed thermostat will not allow coolant to flow through the system, resulting in overheating. Luckily, modern electronics systems will notify the driver of this problem prior to it becoming detrimental to the engine. As we know, an overheated engine can result in blown head gaskets or internal engine damage if temperatures get hot enough.
If your thermostat has failed, you will know it, but if you are suspicious of its operation, there are a few ways to inspect this component.
First, you can check the temperature of both radiator hoses once the vehicle is warm. If the vehicle coolant temperature gauge is showing that the truck is warm, touch both the upper and lower radiator hose to ensure they are both warm. If one is cold, the thermostat might not be opening, but if the thermostat is stuck closed, you should feel some pretty hot hoses. Be cautious when touching the hoses, you might want to put on gloves to protect your hands.
If you are still not convinced that your thermostat is functioning properly, it can be removed for testing. Once removed, place the component in a pot of boiling water and watch to see if the thermostat opens. If it does not open, consider your thermostat nonfunctional.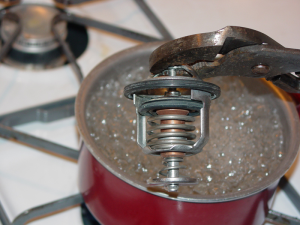 Age plays a role in the wear and tear on your thermostat. Keep in mind that this component is in direct contact with engine coolant, and it frequently experiences substantial temperature fluctuations. If you have a lot of mileage on your truck and the thermostat has never been replaced, consider doing so before winter.
If you do intend to replace your thermostat, you should consider upgrading to a thermostat with a higher activation temperature. Why would you want that? Well, by nature, diesel engines are more efficient at operating at higher temperatures. If you raise operating temperatures by a few degrees, fuel efficiency will slightly increase. Another benefit is cabin heat. Because the thermostat takes longer to activate, the vehicle will warm up faster, getting you heat faster on those frigid days. If you live in colder climates, we highly recommend upgrading your thermostat to a high-temperature unit, if one is available for your truck.
Mishimoto currently offers high/low temperature thermostats for a wide range of Ford Powerstroke, Dodge Cummins, and Chevy/GM Duramax engines.
Glow Plugs
5. Glow Plug Inspection

One of the leading causes of a diesel truck not starting, other than battery issues, is the failure of engine glow plugs. A glow plug functions to heat the combustion chamber for cold starts. The plug threads into the cylinder head, with the tip making its way into the combustion or pre-combustion chamber. Once energized, the plug heats up to more than 1880°F (1000°C), essentially kick-starting your diesel engine cold-start. Modern glow plug systems continue to stay active for some time after start, in an effort to improve cold-weather emissions.
A failed glow plug will not normally present itself in warm weather, but once temperatures drop, the vehicle will be difficult to start, or not start at all. A glow plug can fail in many ways, but it usually involves damage to the heating rod that is exposed to extremely high temperatures during combustion. An overheated rod can melt and degrade over time and is also susceptible to carbon deposits.
Testing glow plugs can seem like a daunting task, especially since you will have six to eight plugs. However, it's not as bad as you might imagine. One of the best (and easiest) ways to test glow plugs is by using a testing device specifically for these plugs. This device provides an accurate answer as to whether you will need to replace one or more plugs. Additionally, this device normally operates with the plugs still installed in the engine, saving a ton of time. The only downside is the cost; a good unit comes in around $150–$200.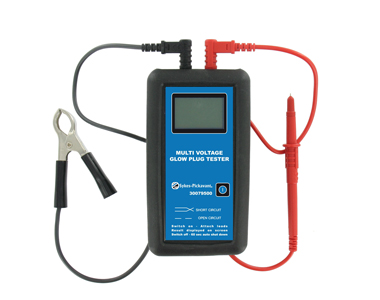 If you don't mind getting your hands dirty, you can save a few bucks. You will need a multimeter and some time. First, check each plug for resistance from the connection to the body of the plug. Place one connection point on the power post, the other on the body of the plug. Depending on space, you might have to remove the plug to conduct this test. Your multimeter should read between 0.6 ohms and 2 ohms. A bad plug is normally identifiable by an extremely high resistance reading. Once you check all plugs, an outlier should be easy to identify. Remove the offending plug and inspect it for damage. If you are still looking for further confirmation, you can hook a 12V source to the power and ground the body of the plug. After a few moments, the plug end should glow (don't touch!), indicating it's functionality. If it doesn't, you have a faulty unit you should replace.
Now that you have identified any faulty plugs, be sure to replace them with quality components. Removing a poor-quality unit in the future can be challenging, and you really pay for what you get as far as glow plugs are concerned. Follow all manufacturer torque spec recommendations during install to ensure that you do not damage the component or engine.
Engine Oil
6. Engine Oil
Oil is the lifeline for your engine's bearings and needs to be taken seriously during weather changes. As you know, when oil becomes cold it thickens, forcing a greater resistance to engine operation, and this creates concerns for starting. It poses an issue with oil flow when cold due to it's thickness and the oil will have difficulty quickly circulating through passages and galleys to lubricate the proper components. The greater the flow when cold, the less dry-running engine wear or your vehicle.  Additionally, the added viscosity of the oil during cold weather conditions will raise system pressure.
Although all vehicles will differ (check your owner's manual), many recommend switching to 5W-40 during the winter months. This oil weight will provide greater flow during cold temperatures compared to 15W-40, yet it will retain the same properties once warmed. If you are in an extremely cold climate (consistently below -25°F, -32°C), a 0W-40 is usually recommended.
By switching to a more "winter friendly" oil, you can reduce wear on your starter, battery, and injection system. I recommend considering this if you are nearing an oil change or anticipating a service interval occurring during the winter months.
Also, it's important to note that during winter, and especially on boosted applications, oil blow-by can be way more severe. Since it won't only be oil and fuel vapors that collect and liquefy inside your motor (in places you don't want it to), condensation from the surrounding temperature adds to that. This can aids the eventual build-up of carbon deposits on your valves.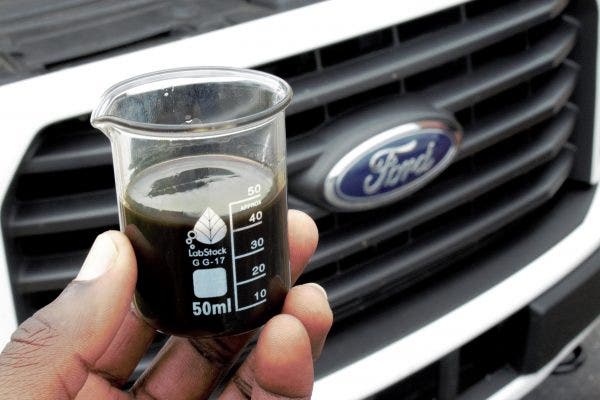 We go into very deep detail on what blow-by is and how it affects your vehicles performance in another technical article, so I won't go too deeply into that, but understand that it is a concern. We have an extensive line of catch cans both in active development (check out our development threads for the F-150 and the Titan XD!) and readily available for many vehicles, both as direct-fit kits and the cans by themselves.
Fuel Filtration
7. Fuel Filtration
Diesel fuel contains paraffins, similar to the component in wax candles. This material has a rather high freezing temperature that can cause a "gelling" of your fuel, making it a solid material. Gelling can result in a clogged fuel filter, clogged lines, and likely an engine shut-down situation.
Additionally, diesel fuel systems are susceptible to water and moisture buildup that can freeze, clogging the lines and the filter.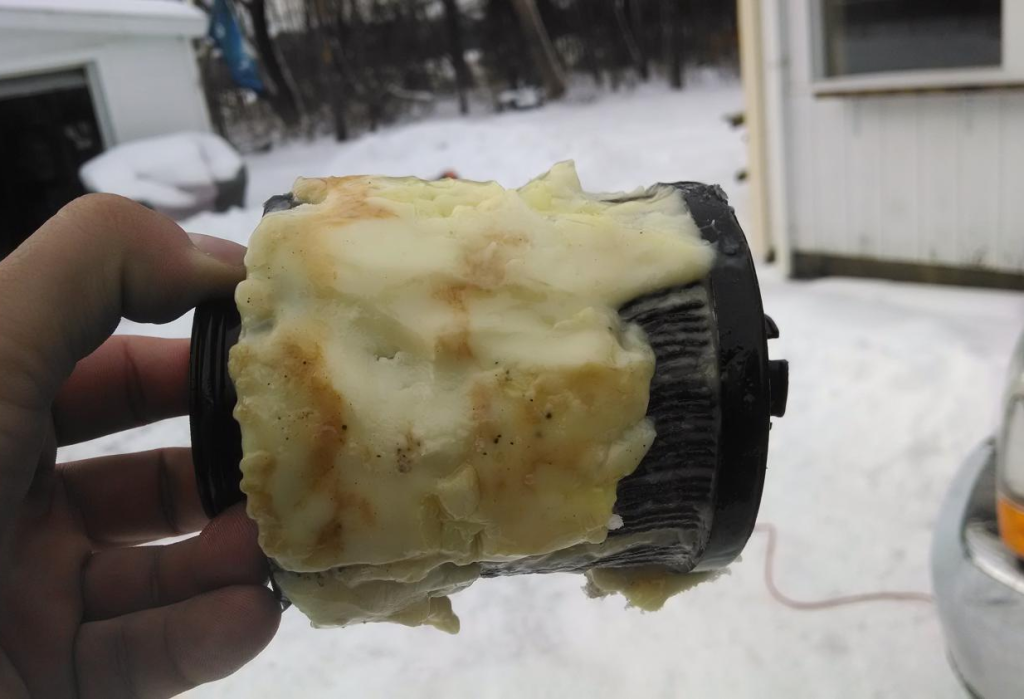 Diesel owners have been dealing with this issues for years, so there are ways around this.
Dry Your System
Before winter arrives, ensure that all water has been removed from your fuel system. Several additives are available that utilize isopropanol to remove existing water. These products are normally inexpensive, so treating your system is recommended.
Additionally, if you are concerned about water in your system, several companies offer separator kits that are easy to install and work well. These devices can be easily drained for fluid removal.
Change Your Fuel Filter
p>
This is key. A dirty fuel filter will clog much quicker than a clean unit. If you have not serviced this filter in some time, you should replace it before the winter season.
Use a Winter Additive
For some additional protection, you can treat your fuel tanks with additives that prevent both water and wax issues. These additives are inexpensive and certainly worth the small investment.
Keeping your fuel system in proper order is important for consistent reliability. The colder your climate, the more difficult this will be.
Tire Inspection
8. Tire Inspection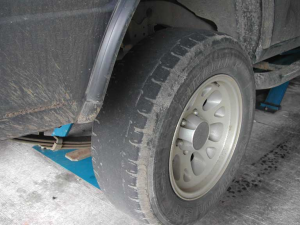 Tires are one of the most overlooked maintenance items on a vehicle. Tires have an impact on grip, ride quality, braking, and of course safety.
Your tire selection will be dictated by the conditions you anticipate experiencing this winter. All trucks can benefit from snow tires, but the type of tire will depend upon what conditions you will need to endure.
First, you will want to perform a basic inspection of the integrity of your tires, regardless of size or vehicle. Inspect the sidewalls for any cuts, bubbles, gashes, or damage. The sidewall of a tire is normally not repairable, so if there is a nail (or any other debris) penetrating this portion, the tire will need to be replaced. Additionally, a bubble in the sidewall indicates a failure of the internal liner. Each of these failures create a tire that is more prone to a blowout or air leaks. Also, inspect the tread for any debris lodged in the rubber itself. These holes can normally be plugged or patched. The most effective solution is the more modern plug-patch repair, which involves removing the tire from the rim but is much more effective than a simple plug or patch.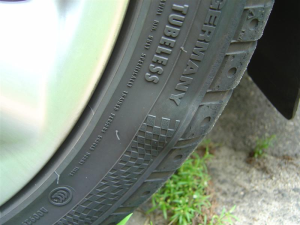 Age is another important factor to consider, despite how much tread remains. Tires will be more prone to aging if they are not used, like if a vehicle sits for a long period of time. Typical tire compound life extends from 6–10 years, depending upon storage conditions, but most drivers will wear the tread out in a much shorter time frame (3–4 years). Chemical reactions within the tire compound will degrade the rubber, resulting in reduced grip and an increased chance of failure. Mileage wear will of course vary based upon the type of tire on your vehicle. You might want to obtain some information about the age of your tires and then decide whether they should be replaced. This practice is recommended during any season of the year and not just as a winter preparation.
Once you have determine that your tires are not ancient, take a look at the tread depth to ensure they will make it through the winter and continue to provide appropriate grip. Low-tread depth will increase your chances of hydroplaning during rainy or snowy conditions. The function of the tread is to compress the snow and release it as the tire rolls. If the depth is not great enough, your tires will not grab as effectively as they should. In dry conditions, 2/32" tire tread is the absolute minimum for using your truck (try not to let it get that low!). Snow tires require greater tread depth; normally above 6/32" is recommended and will not sacrifice mobility. Typical starting depth of the tread is around 10/32" to 11/32" for all-season tires, while winter tires will be slightly above this. Checking depth is easy if you have a pocket full of change. Check out Tire Rack's guide on the easy process to do this!
So, with these two factors (age and tread depth) in mind, you might consider tire replacement. For those facing extreme winters, an upgrade to snow tires will provide a night-and-day difference in grip and vehicle control. If you are expecting only a small snowstorm or two, you can likely press on with all-season tires, assuming you take it slowly and drive in a respectable manner. In other words, respect Mother Nature and keep your truck out of a ditch! Snow tires can be quite a big expense, so many will opt out. If you intend to perform any towing or hauling during the winter months, using snow tires would be extremely beneficial. As with any tire purchase, check for independent online reviews before jumping into the purchase.
Windscreen Damage
9. Windscreen Damage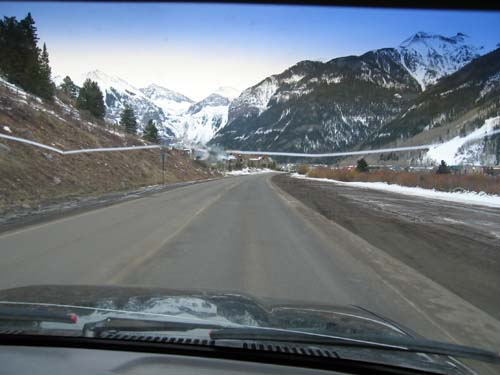 The windshield on your vehicle is tough, but any small damage can easily spread during huge jumps in temperature. Consider how quickly your windshield goes from freezing temperatures to warm and how often. This effect is compounded by the use of defrosters blowing air directly onto the glass. You have probably heard that more frequent window cracks occur during the winter months. The crack was likely already present in the form of a small chip. A drastic temperature change can cause a small chip to crack and spread in great lengths across the windshield, necessitating a replacement of the glass. The price of replacement glass and installation is staggering for most vehicles and is not something you want to be paying for out of pocket.
So what can you do to keep this from dinging your wallet? Before the weather spikes, clean off your windshield and inspect it carefully for cracks and chips. Minor damage like this can actually be repaired as part of a preventive maintenance routine, reducing the chance that it will spread to a greater size.
Many kits are available to repair cracks yourself, and professional services (for repair) are also available. Either option isn't too pricey compared to the cost of replacing glass on your truck.
Also check out the condition of your windshield wipers. Any torn ends or wear should prompt you to install replacements. Vision is key when driving in extreme weather; do not risk using poorly performing wipers.
Preventive Measures
10. Preventive Measures
The two items to be discussed in this section can be considered supplemental vehicle upgrades that will provide great benefits to improve the reliability of your truck in cold weather and reduce overall wear.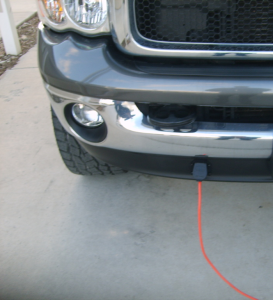 First, we have the popular engine block heater. If you own a diesel and have spent any time on an enthusiast board, I am sure you have been notified about the features of these devices. A block heater functions to keep the engine block and coolant warm during overnight parking, so when you are ready to drive the truck, it is already warmed up. This makes starting easier and also reduces fuel consumption associated with cold starts. A block heater normally utilizes a 110V plug. Plug in the heater just after vehicle shutdown, while the engine is still warm. A block heater can be either factory equipped or aftermarket (more common), and it is a great upgrade for reducing engine wear and making the winter just a bit more bearable. Block heaters are relatively inexpensive and normally pay for themselves in the form of comfort and convenience.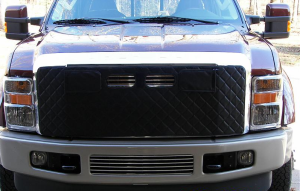 A grille cover is also a great way to rapidly warm your truck to operating temperature and keep temperatures from over-cooling during idle conditions. If your truck is struggling to keep warm, a grille cover is an inexpensive way to block airflow and improve interior heat capability. Do a quick search online to find an applicable cover for your truck!
Emergency Supplies
11. Emergency Supplies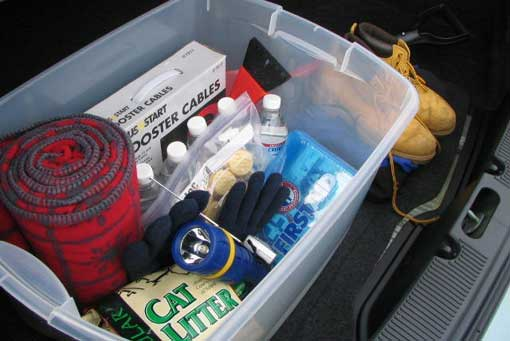 For your personal safety you should outfit your truck with some emergency supplies. This is especially important if you are traveling through extreme terrain or remote areas. Many people toss a bag of some items in their backseat for year-round use; however, your kit should include items you will need in a cold weather emergency. Below is a list of items you should consider putting into a tote for emergency situations. Costs of these items will range, but this kit is certainly worth having if you ever find yourself in a situation where you need it.
Small shovel
Windshield scraper and small broom
Flashlight with extra batteries
Several water bottles
Snack food (energy bars, raisins, nuts, candy bars)
Waterproof matches and small candles
Extra hats, socks, and gloves
First-aid kit
Small knife
Any medications you normally take (small portion)
Blankets or sleeping bag
Tow chain or rope
Small bag of cat litter (for wheel traction in case you become stuck)
Jumper cables or jump box
Emergency flares
Many kits are available that contain a majority of these necessities. Be sure you do not leave anything out of your kit!
Vehicle Cleaning
12. Vehicle Cleaning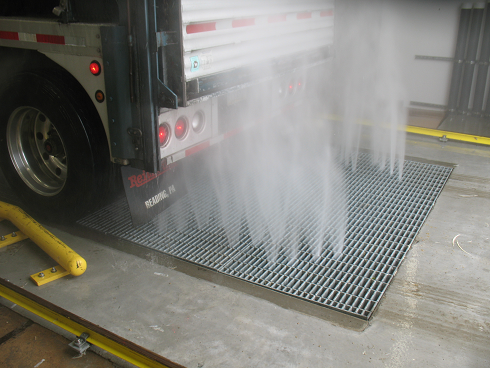 This simple tip can save you a bunch of trouble in long-term vehicle ownership. As we know, roadways are salted to lower the freezing point of ice and to prevent roadways from refreezing. Without salted roads, we would certainly see a higher number of traffic incidents and safety concerns.
Unfortunately, salt can quickly corrode exposed metal surface on your truck. Most modern trucks feature some form of underside coating, but the truck is still susceptible to rust issues, especially if the underside coating becomes damaged or compromised. Salt works to speed the corrosion process, and works fast.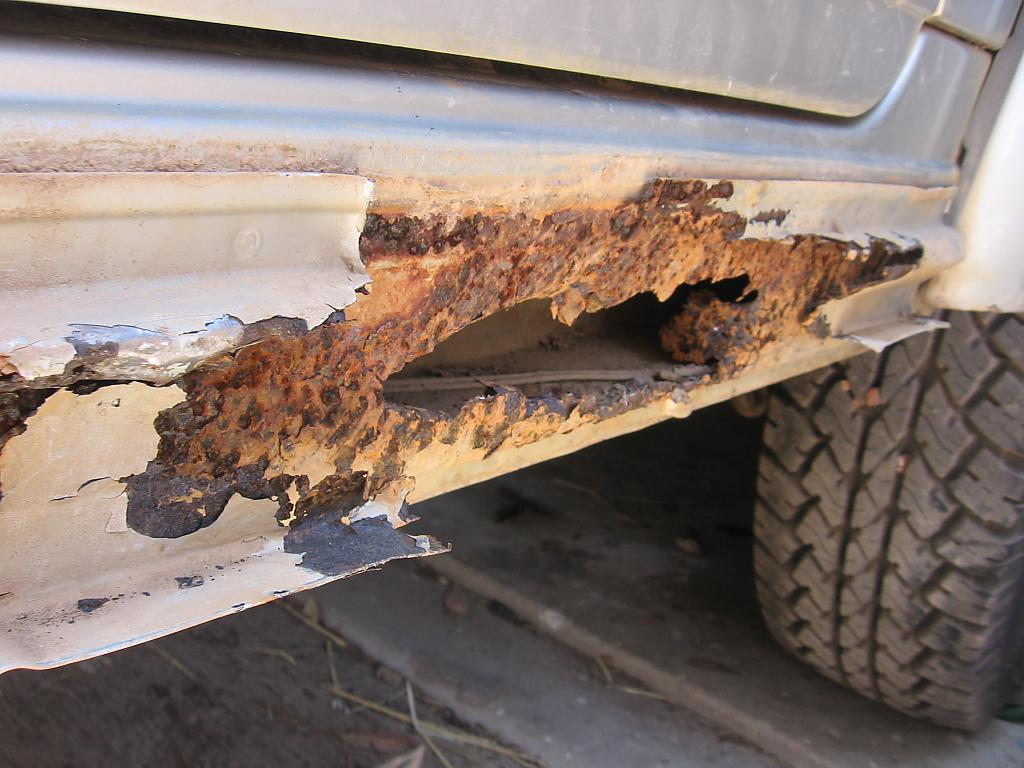 If at all possible, clean the exterior and underside of your truck after a snowstorm. If you can keep on-top of this maintenance item, you will certainly add a few years to your truck's lifespan.
Enjoy The Weather
13. Enjoy The Weather
The last thing we want you to do is enjoy the weather. Yes, some of us see the cold months as miserable and uncomfortable, but snow makes many sports possible, including skiing, snowboarding, snowmobiling, and ATV riding. Also, it's a good time to catch up on some movies, books or other indoor activities – like reading your favorite blog!
Even if you are not interested in any of these activities, finding an open lot for doing snow donuts and sliding in your truck is bound to put a smile on your face. Take advantage of this while you can, and be sure to keep things safe and...somewhat legal.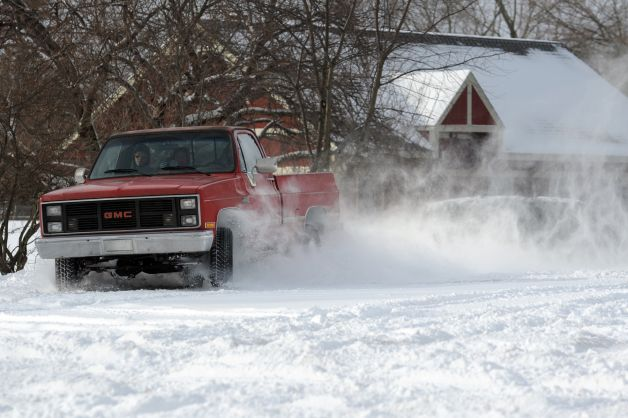 Thanks for taking the time to read our article. Check back soon for additional informative information as well as product development information.