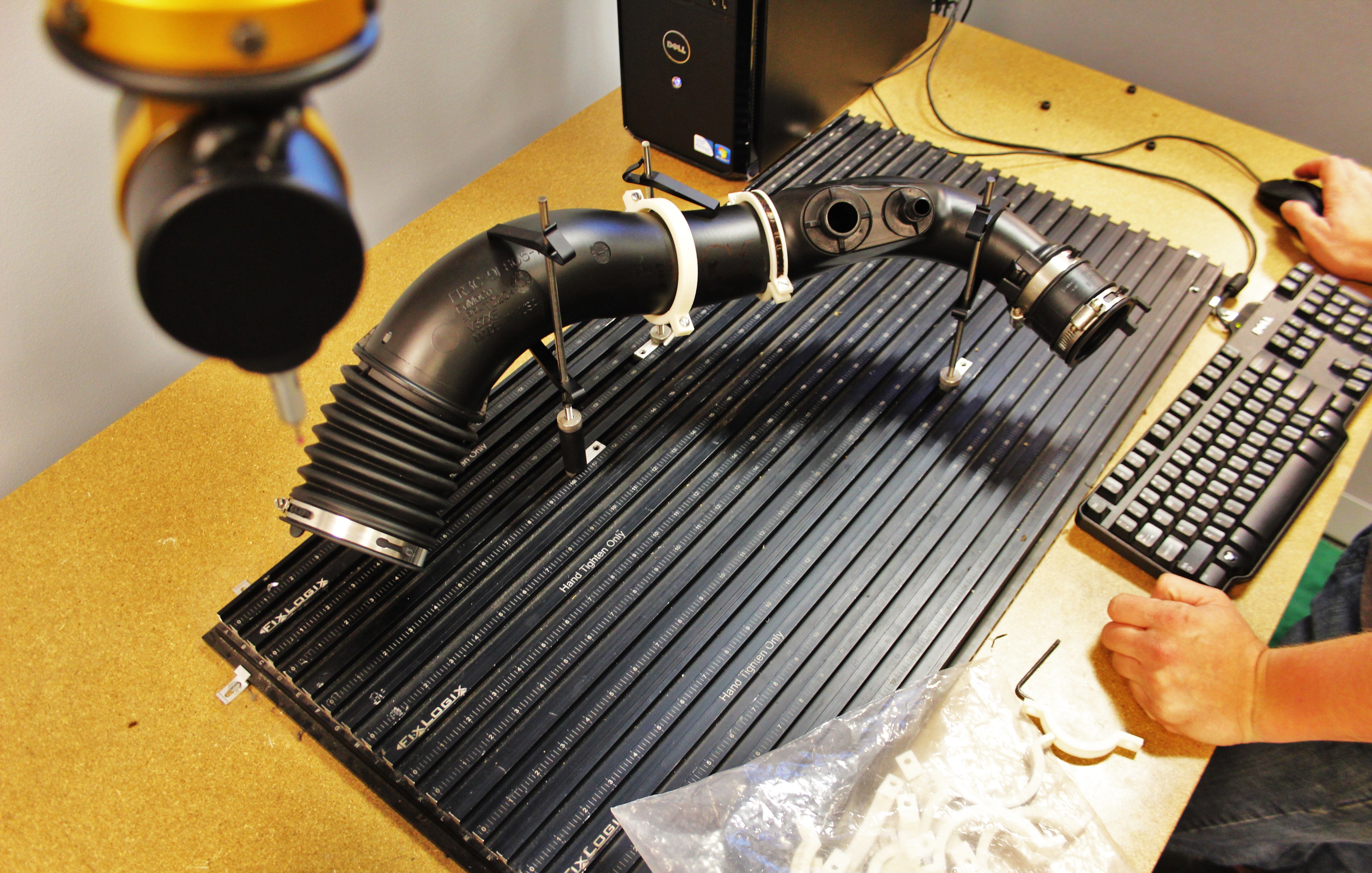 The EcoBoost Intake Project, Part 1: Stock Intake System
Interested in purchasing our Mustang EcoBoost intake system? Check out more details on our product page linked below!
Fresh Air
An intake is a great way to dip your feet into the aftermarket modification pool. Easy to install, instant results, and a neat sound are key draws for upgrading this particular component. Depending upon the form of engine management and airflow sensor use, slight power gains are often a result of upgrading to a less restrictive system.
The new EcoBoost Mustang is slightly different than other intake projects we have tackled, which have been mainly Subaru MAF-style intake systems. As you know, the EB is a MAP-based system, so intake upgrades normally make less of an impact on power but still provide that same intake noise/growl you expect. Additionally, upgrading the intake for greater flow will provide less restrictions for vehicles that are further upgraded (exhaust, tune, turbocharger, etc.).
With all this in mind, we set out to create a unique intake system for the Mustang. We will be fully testing this unit to see if any power gains could be obtained, and we will be providing video of the sound amplification our design generates.
Stock Intake System
Before jumping into fabrication, we would need to take a look at the stock intake system to see where we should start with our design. This would also give us the chance to check for any components and features needed on our intake.
The intake is rather similar to other modern systems. It features plastic piping leading from the turbocharger compressor inlet to the airbox on the driver side of the engine bay. A few couplers are installed on the pipe to allow for flex during engine movement. We then popped off the intake box top to reveal the filter.
The stock intake utilizes a pretty standard panel air filter. While great at filtration, these units are not normally serviceable (other than blowing them out with compressed air), and they are typically a bit more restrictive than an aftermarket filter. Next, we removed the airbox completely.
The stock airbox pulls airflow from the front grille area, which is then funneled through the box and filter. You can see a Helmholtz resonator toward the beginning of the scoop in the image above. This resonator will provide a cavity for airflow moving backward in the intake system, and it will also work to reduce noise. The AIT sensor, which simply reads the temperature of the air, can be found on the upper portion of the box. A more antiquated MAF system would have a larger sensor in this area. After taking an in-depth look at this unit, we removed the stock intake piping.
This piping is rather simple and includes just two ports: one for the CCV breather system, the other for the bypass valve. The turbo inlet side measures at 2.3" and gradually increases to 3.75" where it connects to the airbox. We then removed the stock system completely to begin the development of our intake system.
Our team decided to start our design at the turbo and work toward the box location. We began by modeling the stock intake pipe in 3D using our Romer arm to collect dimensions.
Check back with us next week for more details on the design of our intake pipe!
Thanks
Interested in purchasing our Mustang EcoBoost intake system? Check out more details on our product page linked below!