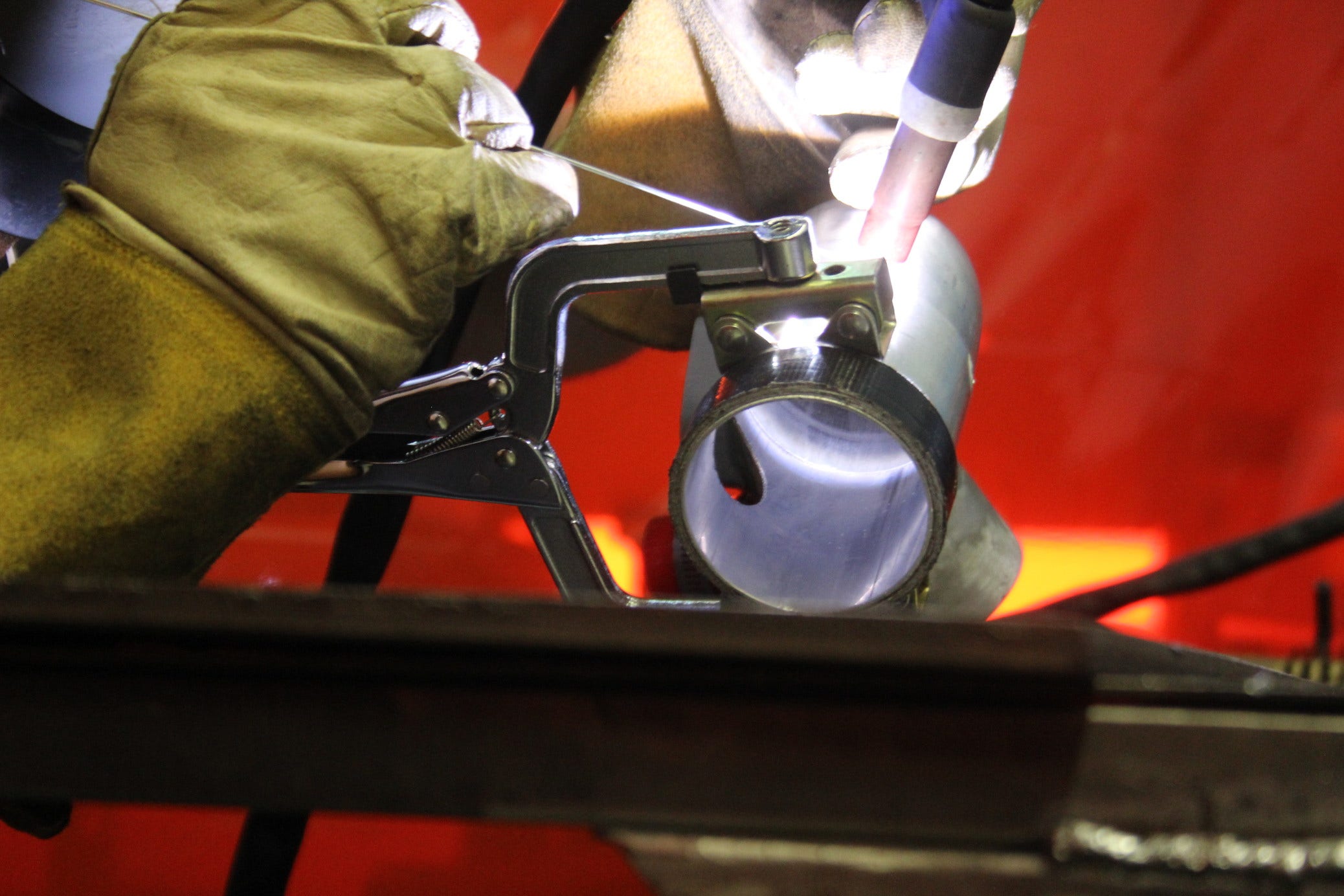 The Prototype - ND Miata Intake, Part 2
The Engineering Department here at Mishimoto has been buzzing with activity around our new Miata intake design. We've just constructed a prototype pipe and box, bringing us even closer to dyno testing! Let's walk through the process.
It's extremely important we pay close attention to detail on this project. From the beginning, we knew this box had to be made of aluminum, not steel, which is much too heavy. We also decided to utilize the factory air duct on this setup, so the box has an inlet accommodating that component.
Airbox Construction
The next few images show how we went about designing the air box. A major goal for the air box design was for it to be simple to install so utilizing factory mounting points was a must. Below, you'll see shots of the stock Miata intake system removed and a couple of our pieces being test fitted.
Here are some shots of the airbox we plan to fit into that space.
And here are some shots of the air box fitted into the bay of the MX5!
In the below image, you'll see a prototype hose which will direct air from the factory fresh air duct into our airbox. The final component will be made of multi-ply silicon complete with a smooth interior surface for uninterrupted airflow.
Pipe Construction
The pipe will have a smooth transition from the airbox to the throttle body and the ability to retain or delete the factory sound tube.
Check out the shot below of our intake pipe mocked up on the throttle body and connected to the air box. Weather stripping lines the pipe inlet to prevent noise from vibrations.
We bolted our selected conical air filter into the box once the piping and box were complete. Mishimoto filters are oiled units, meaning they can be cleaned and serviced to ensure a lifetime of use.
Here is a closer look at our adapter for the MAF. We made this piece in-house with our state-of-the-art 3-D Printer. Of course, the final product will have a CNC-machined piece built into the pipe, but for testing purposes, this works just fine. Check out that epoxy setting in.
Finally, here's a shot of the entire initial prototype installed on the car.
Coming Soon!
Now that the system has been fitted onto the car, we are eager to put our trusty Dynapack to good use and see how this new Miata air intake system performs. A lot of great stuff is on its way so stay tuned!
-Diamaan