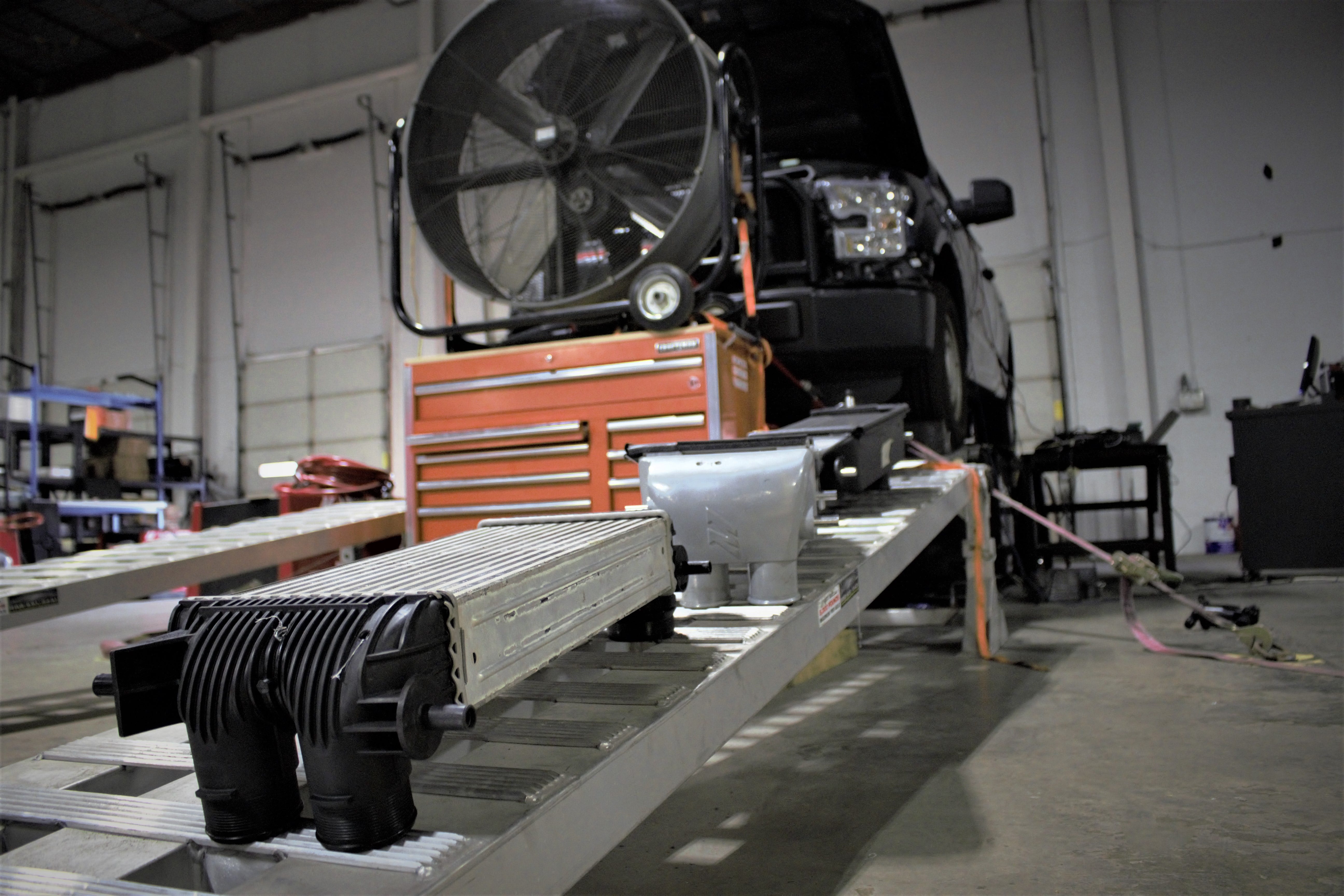 Many of you have been asking about the status of this project, and I have concrete information and data for you to look over as you make your decision on an intercooler for summer 2017. In the last update (which, I know was a while ago), we left you with what the final design of the core looked like, complete with renders and studio shots of the physical production sample.
The project's lead engineer knows that any intercooler design should be able to live up to the demanding performance these trucks require during, off-road or work use, daily driving, and even towing vehicles. Our engineer tested three cores, all with slightly different design aspects, so our R&D bases would be covered. Each core consisted of a bar-and-plate construction, as they are much stronger by design and go with the tough theme of these trucks.
The core we decided to go with gave us a 77% increase in core volume and a 163% increase in external fin surface area - not a mild improvement by any means.
Continue Reading »