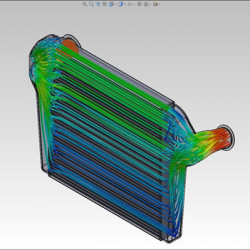 Posted:
November 10, 2014
Interested in purchasing this Cummins Intercooler? Check out our product page for more information!
Finally, the results are in! The testing of our 2010-2012 Cummins Performance Intercooler is complete. After months of development and weeks of testing, our team was extremely excited to crunch the numbers to see how our cooler compared to the stock unit. Before we jump into the actual data pulled from our dyno pulls, we will first compare the physical attributes of the Mishimoto cooler to the stock unit.
Intercooler Physical Comparison
First, our comparison of overall thicknesses of the stock and Mishimoto cores. This difference was displayed in an earlier post where we showed the actual measurements.
Continue Reading »