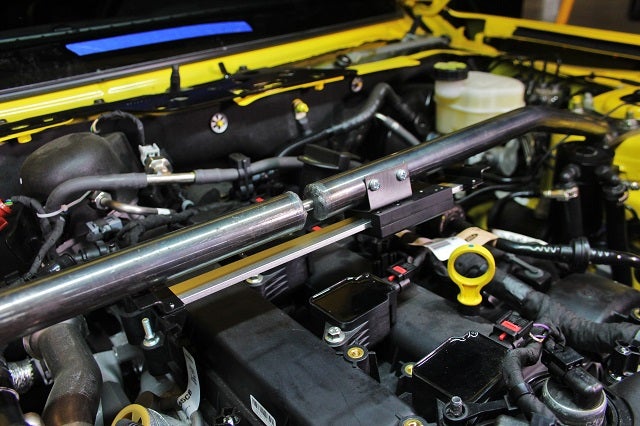 Posted:
February 09, 2016
What a unique and exciting project this has been! We don't want to simply develop neat products; we want to understand how and why they function. This is why our team has been working to develop test protocols for our S550 Mustang strut tower brace evaluations. This segment shows our final testing process and the very surprising results.
Final Testing Rig
After experimenting with a setup designed to record pressure, we noticed that measuring travel distance between the two strut towers would provide identical results if we used a much more adaptable testing device.
Our team acquired a few linear-displacement gauges to modify our strut brace for testing. We started by hacking apart one of our prototype bars.
Continue Reading »