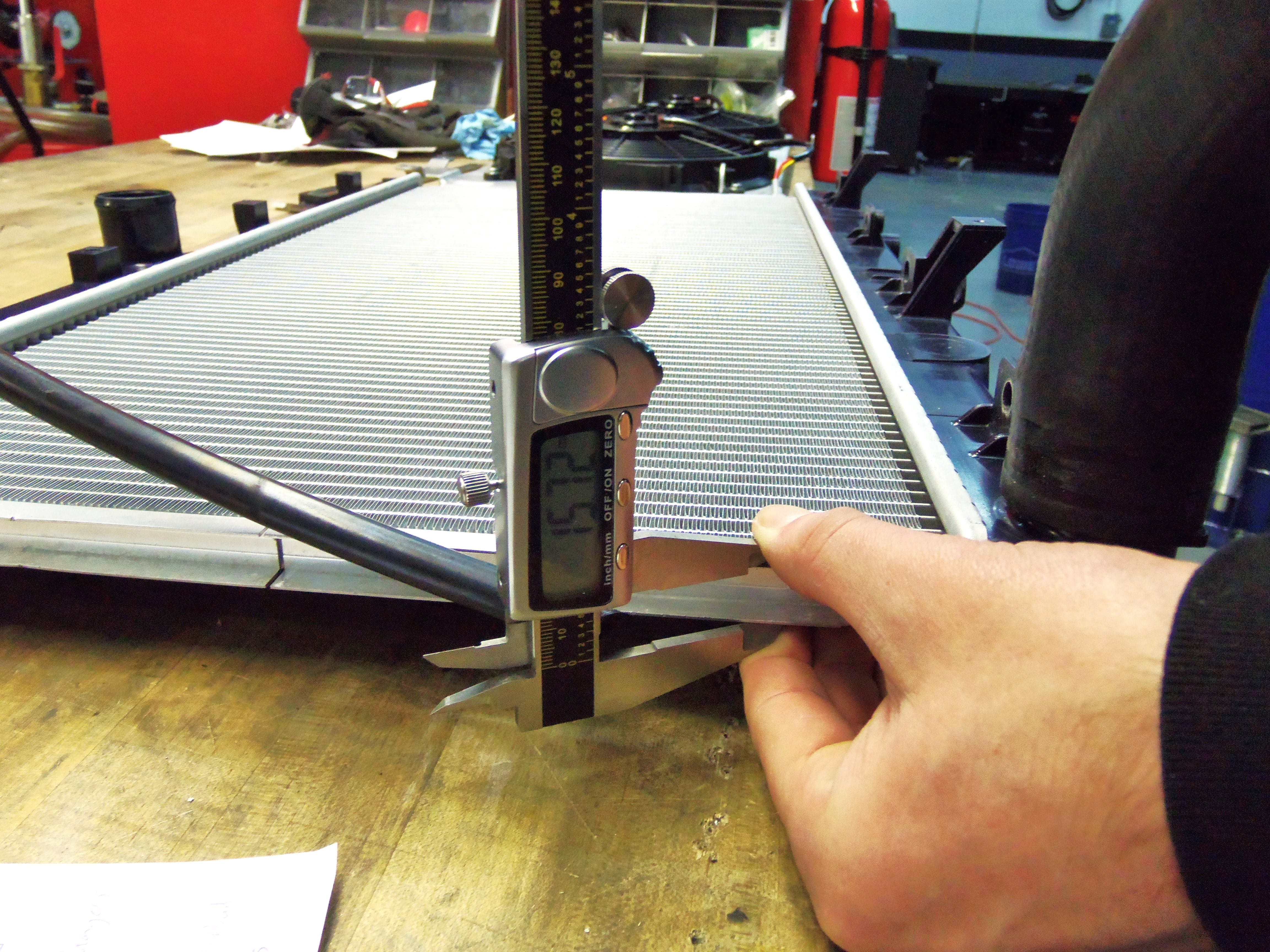 Mishimoto 2015 Subaru WRX Performance Aluminum Radiator, Part 1: Product Introduction and Stock Radiator Overview
Interested in purchasing our 2015 WRX aluminum radiator? Check out our product page for more information!
The new 2015 WRX is a great toy for both daily use and as a weekend track warrior. The introduction of the FA20DIT into the WRX chassis has been well received, and from the reviews thus far, Subaru has done a great job with the new model. Although some might disagree with the styling, overall the car handles and performs very well. As for value, the 2015 model is a pretty decent bang for your buck. For those looking to track their brand new vehicle, a few bolt-on modifications will raise power levels significantly. A simple intake and tune will raise power to 275+ whp, which is a huge increase over the 210 whp we saw from a completely stock vehicle. Reaching 300 whp is potentially obtainable with a few additional exhaust modifications. We are currently in the process of testing our prototype J-pipe to confirm this!
With improved power comes the need to monitor and regulate fluid temperatures. Oil and coolant are the lifeline of your engine. Keeping these fluids properly regulated will extend the life of your FA and make your track days more enjoyable. Mishimoto already took care of oil issues with our direct-fit oil cooler kit for the 2015 WRX, which lowered temperatures by 25+°F. This is a huge drop in temperatures and will also make an impact on coolant temperatures for your Rex. For CVT users we developed a direct-fit CVT cooler that dropped temperatures by +15°F. The next component we want to bulletproof is the radiator; this is our most well-known product segment. Our GD and GR WRX/STi radiators are well received in the enthusiast world and are a fantastic replacement for the failure-prone stock unit.
Before diving into product design, we removed the stock unit to evaluate any changes made from the previous WRX generation. Take a look at the stock radiator after we removed it!
Once removed from the vehicle, we disconnected the hoses and the fans and inspected the radiator.
Although some features and dimensions differ, this radiator is similar to the previous generation. It features a fill neck and cap, fan shroud mounts, and similar inlet/outlet locations.
The key portion of this component that relates to performance is the core itself. Radiators on vehicles released in the past few years have been equipped with very thin yet extremely dense cores. This allows for greater fin surface area and a greater number of coolant tubes, which results in better heat transfer. Manufacturers can reduce the radiator size to create a more compact engine compartment. Every millimeter helps. Check out a few shots of the stock core!
As you can see, Subaru equipped this vehicle with an extremely dense core. It features a single-row core with straight external fins. Take a quick look at the thickness of the factory core.
The stock radiator is paper thin, measuring only 16 mm in thickness. This is an area where we can certainly improve.
Using the dimensions from the stock unit and our existing GR WRX radiator, we designed a prototype unit for the 2015 model. This first prototype would have a dual-row core with aluminum end tanks. We would be increasing the overall thickness of the radiator and evaluating the fitment once our prototype was complete. Check back next time for the fitting of our initial prototype.
Thanks for reading!
Interested in purchasing our 2015 WRX aluminum radiator? Check out our product page for more information!