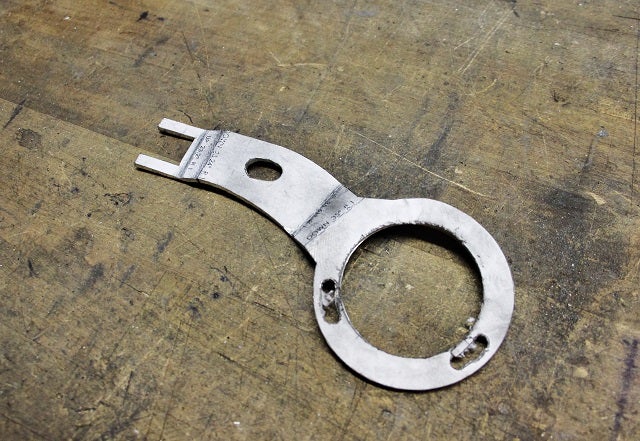 ND Miata Catch Can R&D, Part 2: Bracket Construction
Interested in purchasing our new ND Miata catch can system? Check out our product page linked below!
In our first segment, we removed all components within the 2.0L intake system to evaluate oil contamination. Our findings indicated that a reasonable amount of oil was making its way into the intake manifold through the PCV system. Not only was this coating the manifold, it was producing buildup on the valves themselves. A catch can install is an easy way to slow this progress, which is exactly what we will be working on for the ND.
Catch Can
For the ND, and all our existing direct-fit kits, we will be utilizing our compact baffled oil catch can. This component has proven to be extremely effective at separating oil/fuel byproduct in numerous applications.
This catch can has numerous features that enhance functionality. We've incorporated an air diverter on the inlet, which will allow the fluid/air mixture to turbulate within the can and help with separation. Internal baffling has two main benefits here. First, it provides additional surface area for oil and fuel condensation. Second, baffling reduces the splashing/sloshing of fluid during cornering and on rough terrain.
The installed bronze filter rounds out our catch can design. This piece will do the heavy lifting and ensure clean air is the only thing leaving our catch can.
Direct-Fit ND Bracket
We have a couple of requirements for this bracket. First, we want our Miata oil catch can to be placed in an area where it will be convenient to drain/empty. Typical servicing of a catch can is fairly simple, although improperly placed cans can be a bit challenging to reach. We want this setup to be simple to remove and drain.
In addition, we want our Miata catch can lines to be as short as possible. No one wants a medusa-like engine bay littered with hoses running about. Keeping the lines short will eliminate an unsightly, cluttered install. We want to keep this system as factory-like as possible.
Finding an ideal location was actually easier than we anticipated. Optimal line length puts this can on the driver's side of the engine compartment near the firewall.
The two open studs are going to be our mounting points, which tie into the ECU bracket as well as the strut tower. Check out an overhead look showing the space for our can.
With a couple mounting points and space for our catch can, we could begin design work for our bracket.
We started by designing this in SolidWorks. We then printed this model on our 3D-printer to verify fitment.
With this component fitting quite well, we fabricated a steel prototype.
A couple of bends later and our functional prototype Miata catch can bracket was complete.
Check out this piece next to our printed prototype.
This fabricated bracket was then test fit to ensure our dimensions were correct and fitment was flawless.
At this point we had our bracket fitting well and positioned exactly where we wanted it within the engine bay. Removing the base should be relatively simple for servicing. With function covered, it was time to concentrate on form. Continuing our quest for factory-like appearance, we decided to eliminate the sharp edges on our bracket. The piece was rounded to better emulate other components in the bay.
Very nice. This will go well within the ND bay. This Miata oil catch can bracket will be constructed from steel for optimal rigidity. Each bracket is also powder coated, providing a durable, scratch-resistant finish.
Direct-Fit Lines
Along with a direct-fit bracket, we will be constructing two lines to replace the single factory hose. You got a look at these lines in some of the previous images, showing their route from behind the manifold and into the can.
Below is our pieced together prototype lines, which will be used to create a fixture for our production units.
These lines will be molded and will fit like a glove, completing the creation of our bolt-on install package.
Coming Up
Check back next time for a look at fully installed shots of our final prototype. In addition, we will be launching a discounted pre-sale for this kit in the near future.
Details to come!
Be sure to check out our blog for more coverage of new Mishimoto ND Miata parts.
-John
Interested in purchasing our new ND Miata catch can system? Check out our product page linked below!