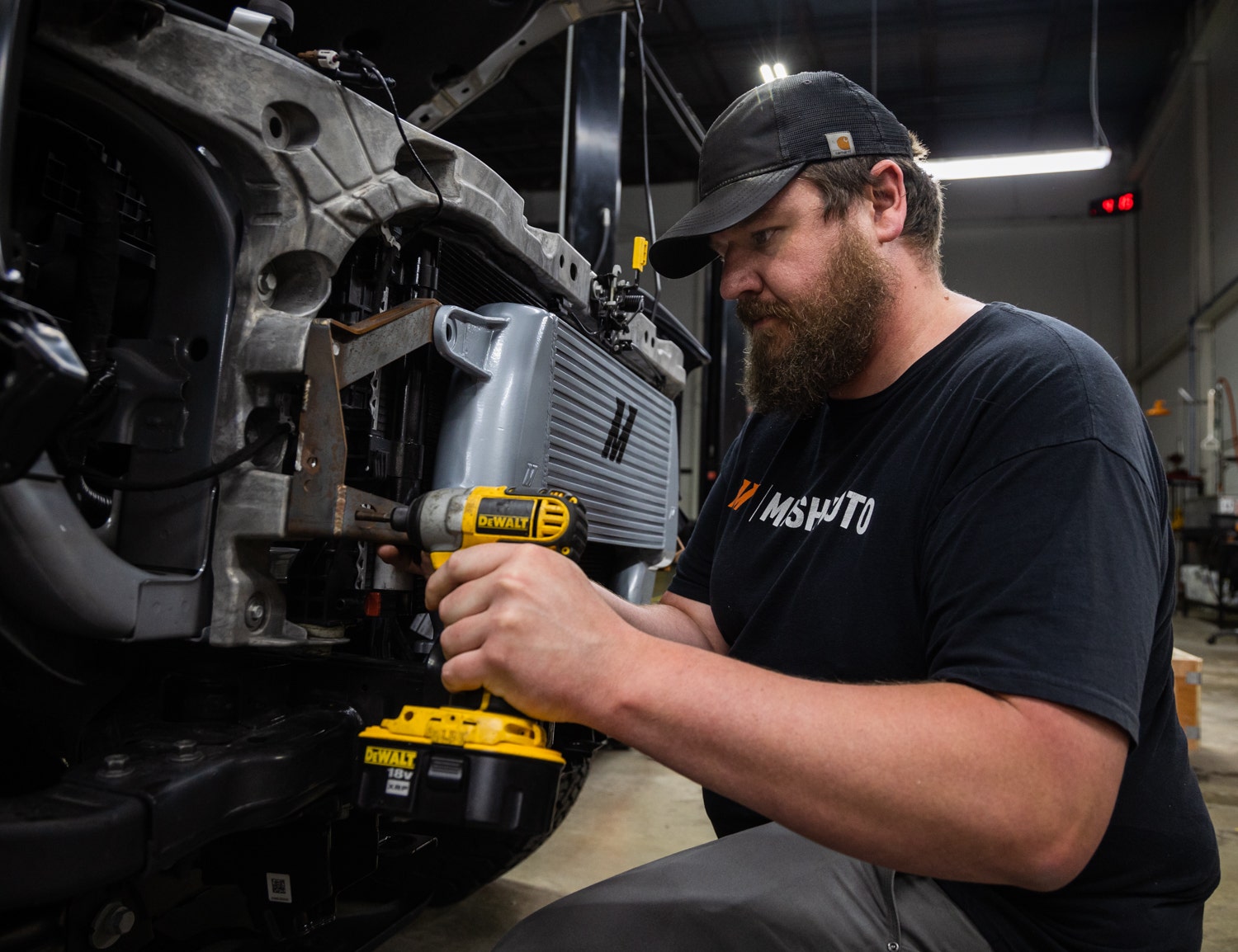 High Road - 2021+ Ford Bronco 2.3L/2.7L Performance Intercooler R&D, Part 3 - Production Sample
The right gear is essential to any adventure. This, in turn, makes any adventure the perfect excuse to upgrade your load-out, and who doesn't like to have the latest and greatest equipment? The same could be said about the rig that promises adventure-ready status at all times. While Ford made sure to load these Broncos out with a diverse arsenal of off-roading bits, there were some aspects that we still needed that excuse to upgrade.
Just needing to move a component to clear space for more off-roading equipment is one best excuses to upgrade your systems, and we devised just the thing. This high-mounted intercooler is ideal for those looking to hide a winch or plotting to improve the Bronco's approach angle. Now that it's in the shop, we're stoked to show off this intercooler's final design and rehome it behind the upper grille.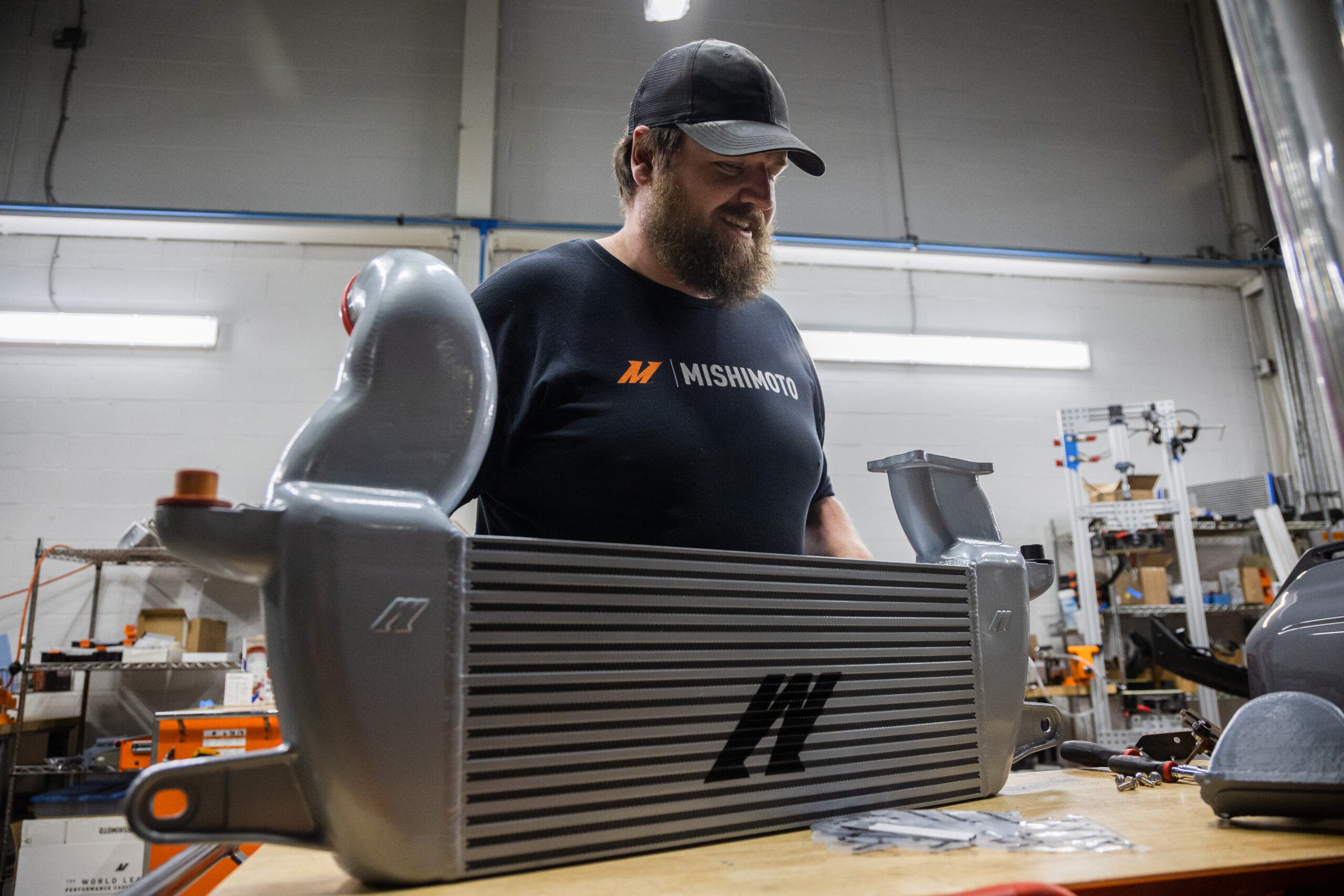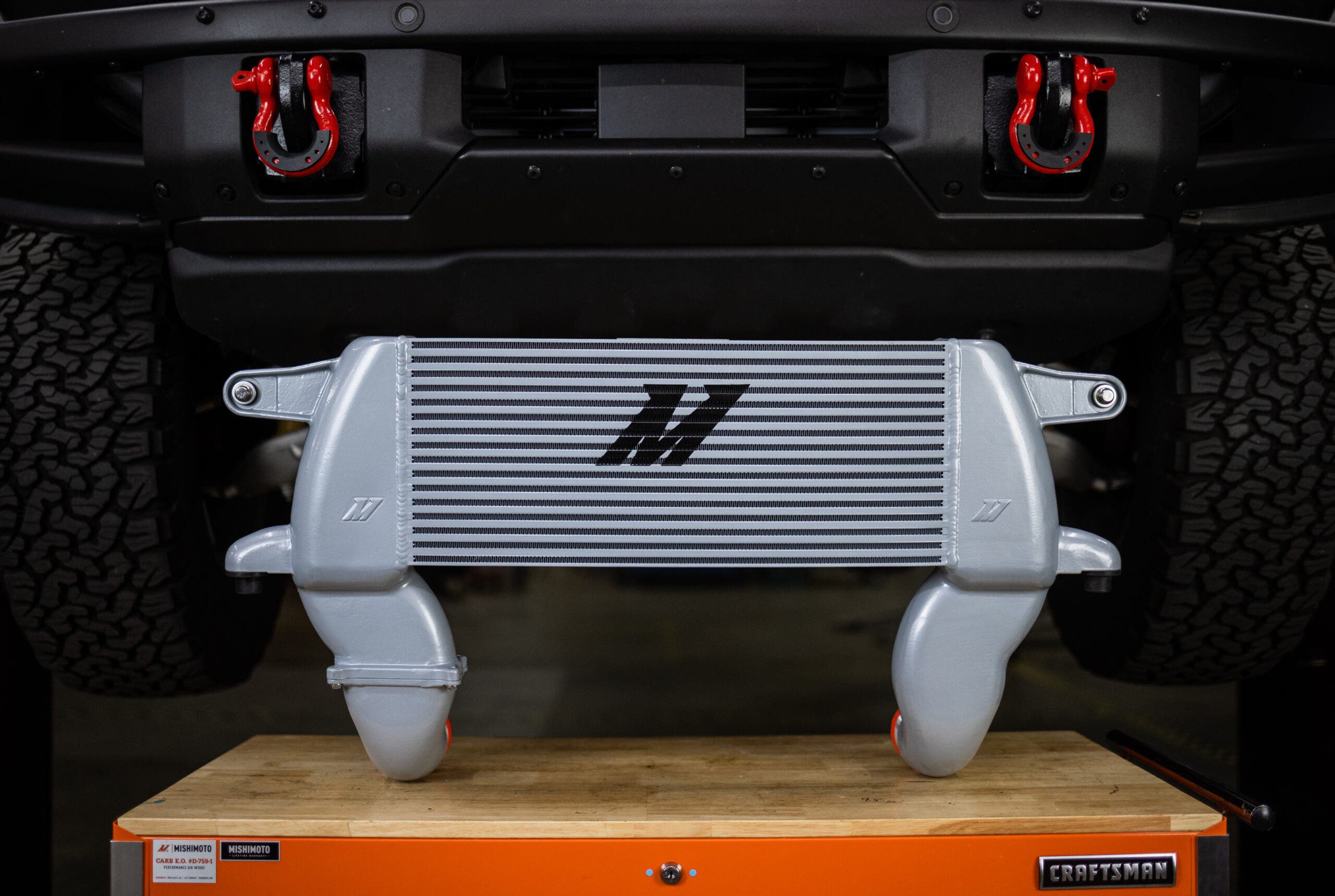 Our high-mount design has really filled out since the metal skeleton we showed in the last post. The sheet metal frame and 3D printed end tanks have evolved to their final aluminum form. The new core is sporting its much more robust bar-and-plate construction, ideal for the trials and tribulations of the trails. The fresh end tanks are now clad in aluminum and TIG-welded to our rigid new core to eliminate any chance of boost pressure escaping the system.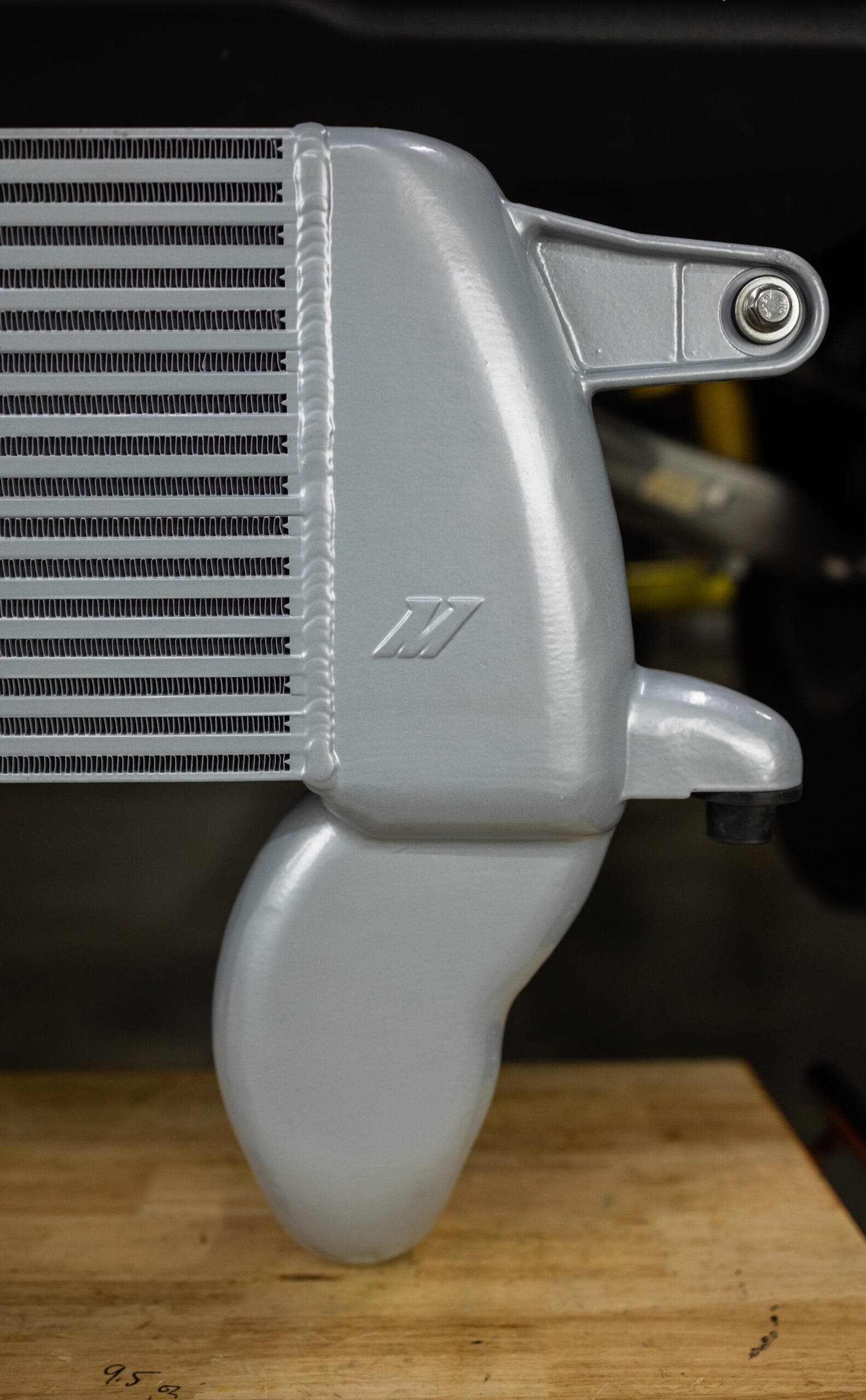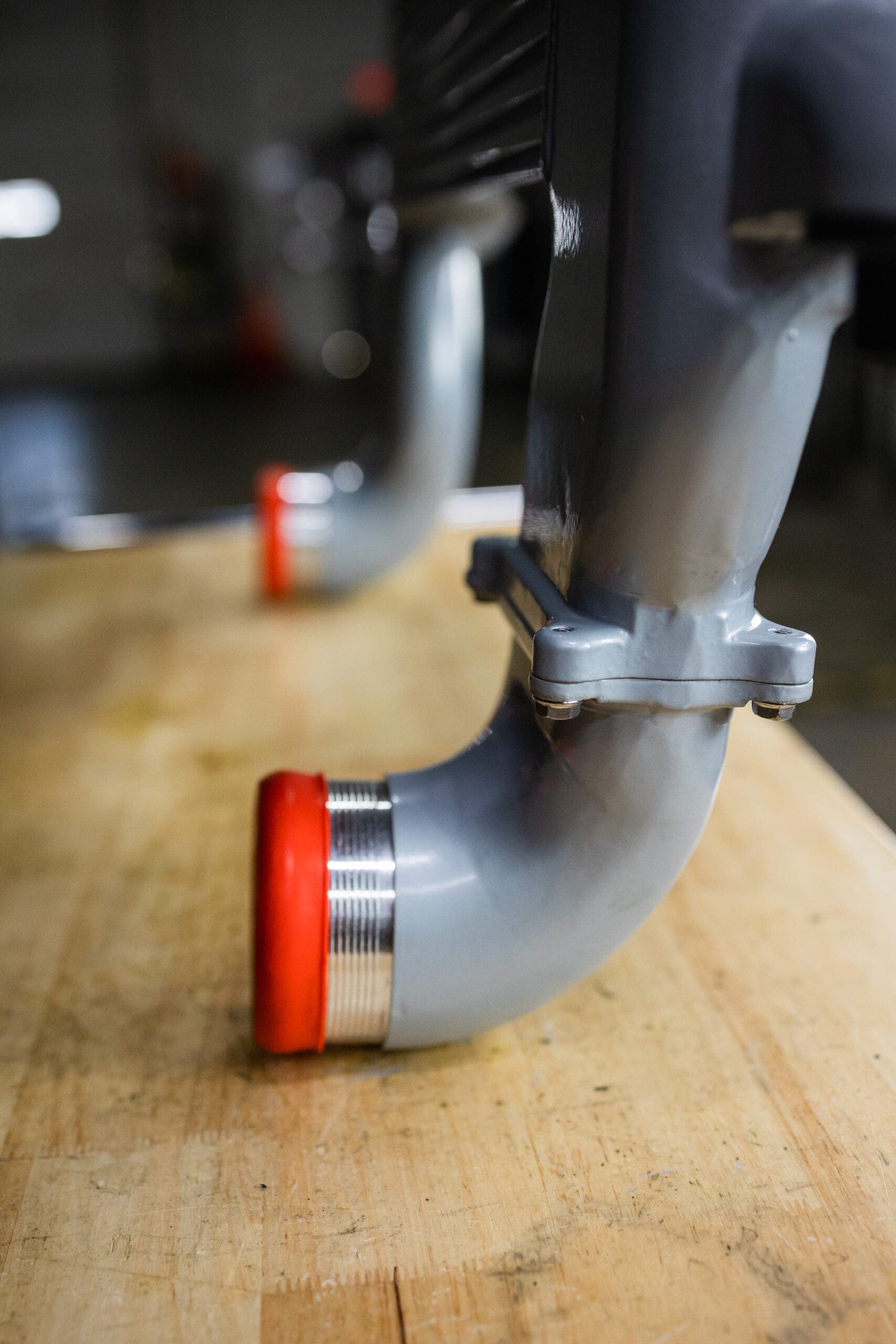 The revised end tank construction is also the key to the relocation of the Bronco's intercooler. By utilizing cast manufacturing, our engineer, Dan, created the unique shape necessary for this intercooler to shimmy behind the bumper and through the frame rails to find its new home at the upper grille, leaving space for other off-roading goodies. Even with this clever design, it's still a tight squeeze at the front of the Bronco, so Dan engineered a removable inlet to allow for an installation process that doesn't require dropping the entire cooling stack.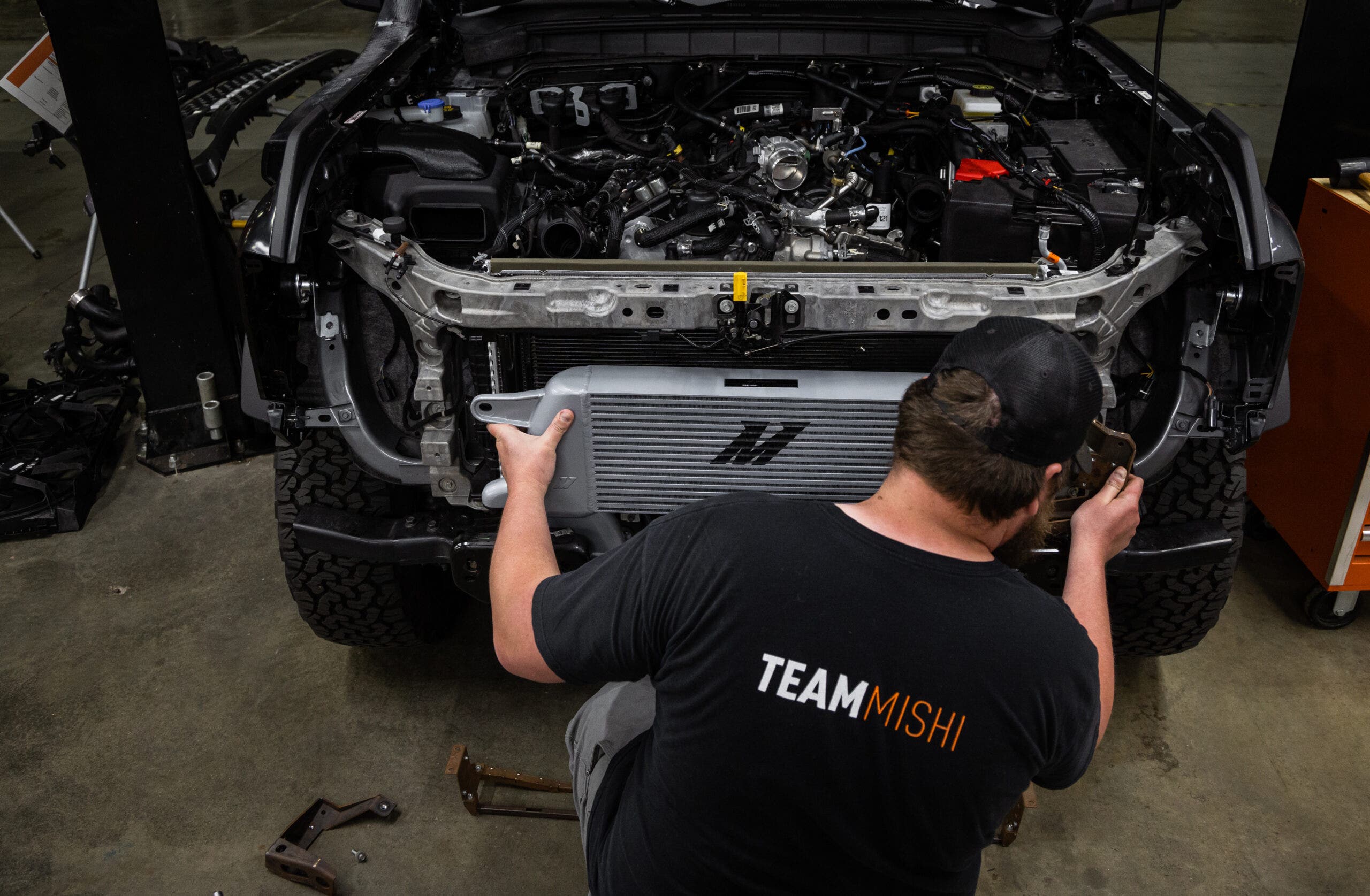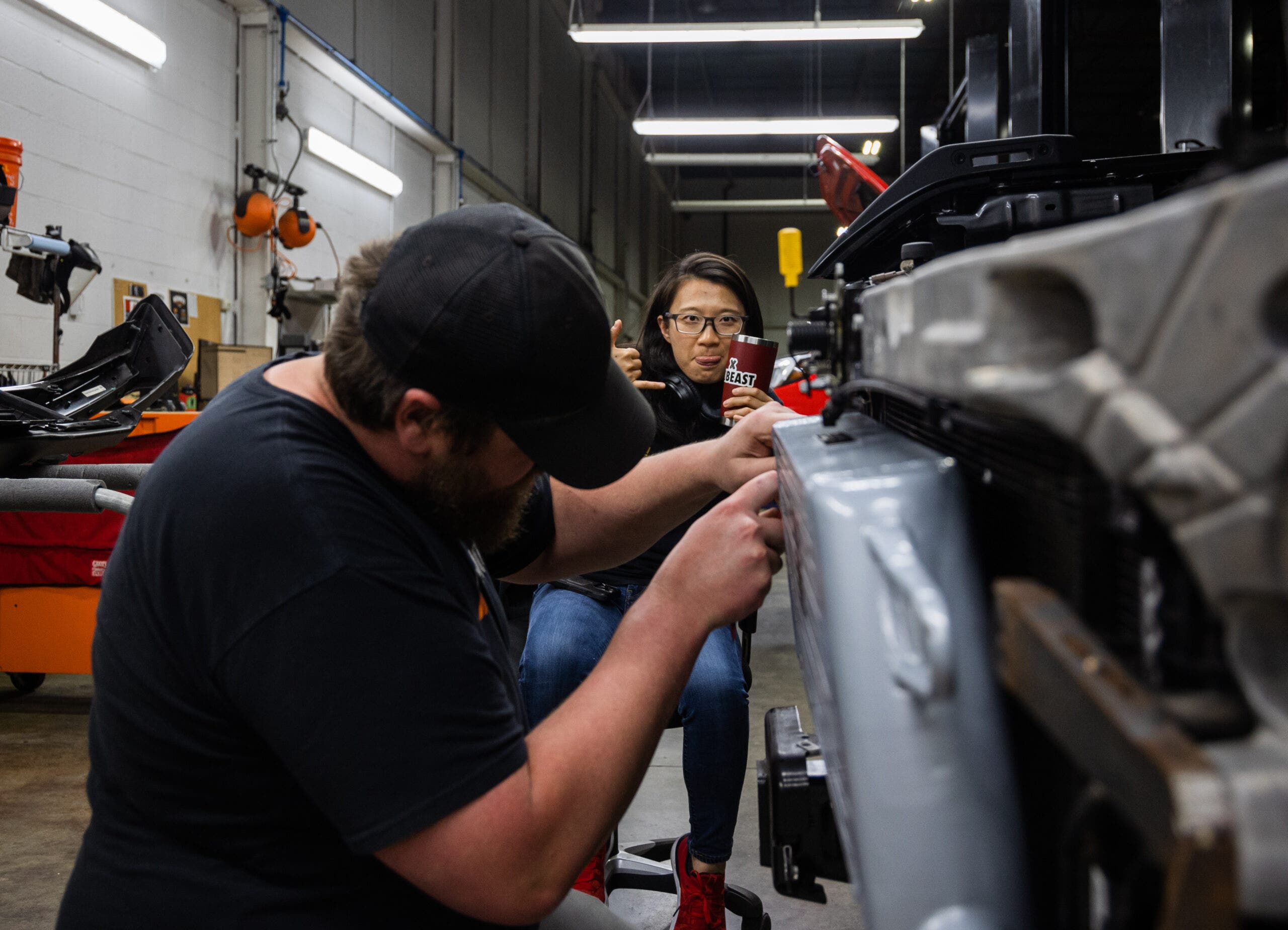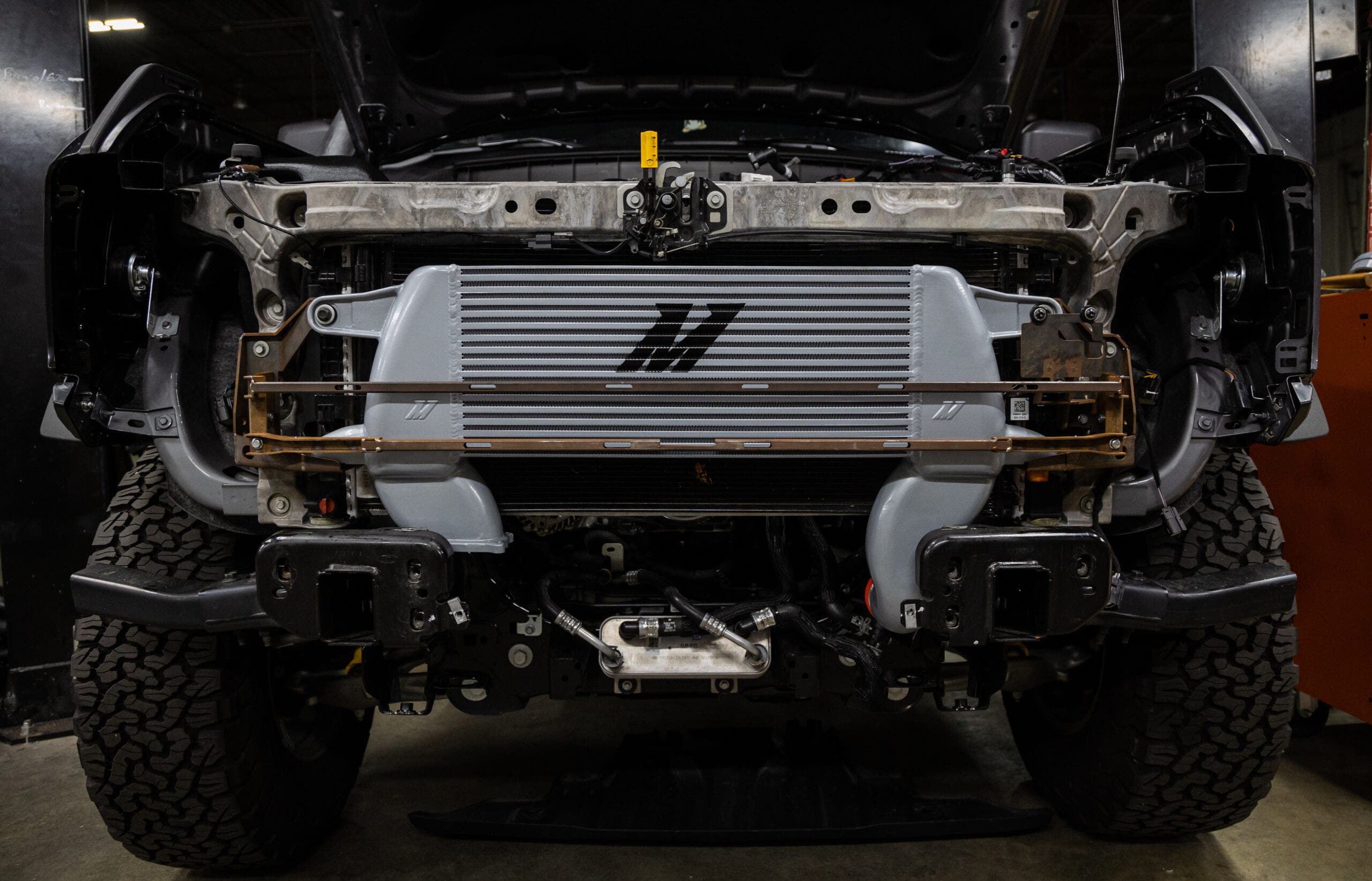 While giving the Bronco's intercooler a tough carapace and clearing the stock mounting location for other tenants were the primary goals, cooling performance is a key factor in updating any intercooler. So keep an eye out for our next post when we strap these off-roaders to our dyno system.
Thanks for Reading!
-Nick