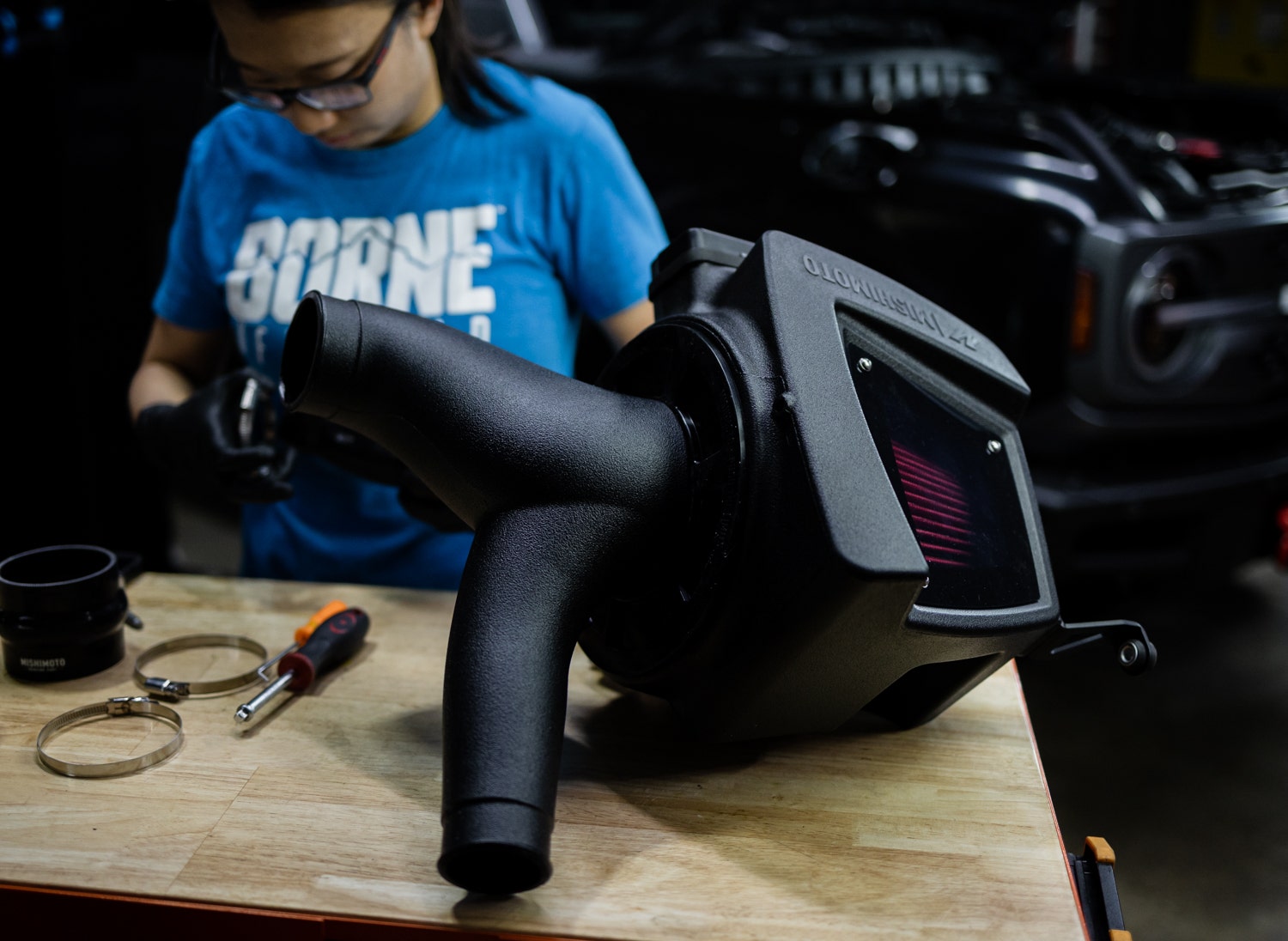 Wild Breath - 2021+ Ford Bronco Performance Intake Kit R&D, Part 6 - 2.7L Production Sample
Our Bronco Performance Intake kits are now available! Clickhereto grab yours today!
Lifting the hood on your 2.7L powered Bronco is like unfurling a roadmap. Roads and trails are heading in every direction to countless destinations that all seem to cross, merge, or repel each other at some point that can make anyone's head spin. However, carefully examining this labyrinth of possible directions can make the right path shine through and easily plot the best destination for your journey. While not quite as intricate as the highway system, finalizing this intake system still took some expert navigation.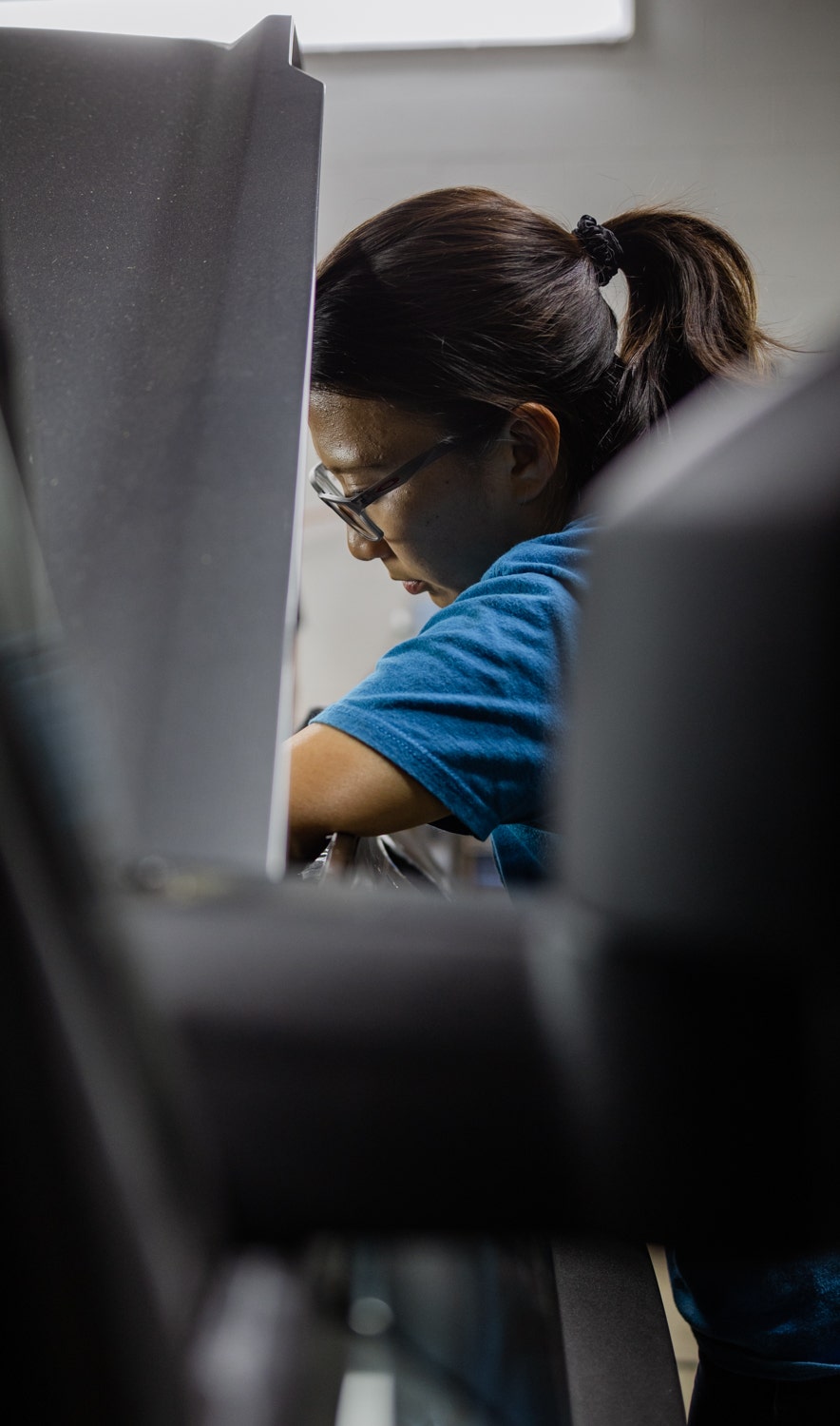 It's a maze under the hood, but our engineer, Ye, plotted a route with the plans laid out in our last post, but now that our production sample has arrived, we're ready for the final journey. Before we set off, though, let's take a closer look at the new kit.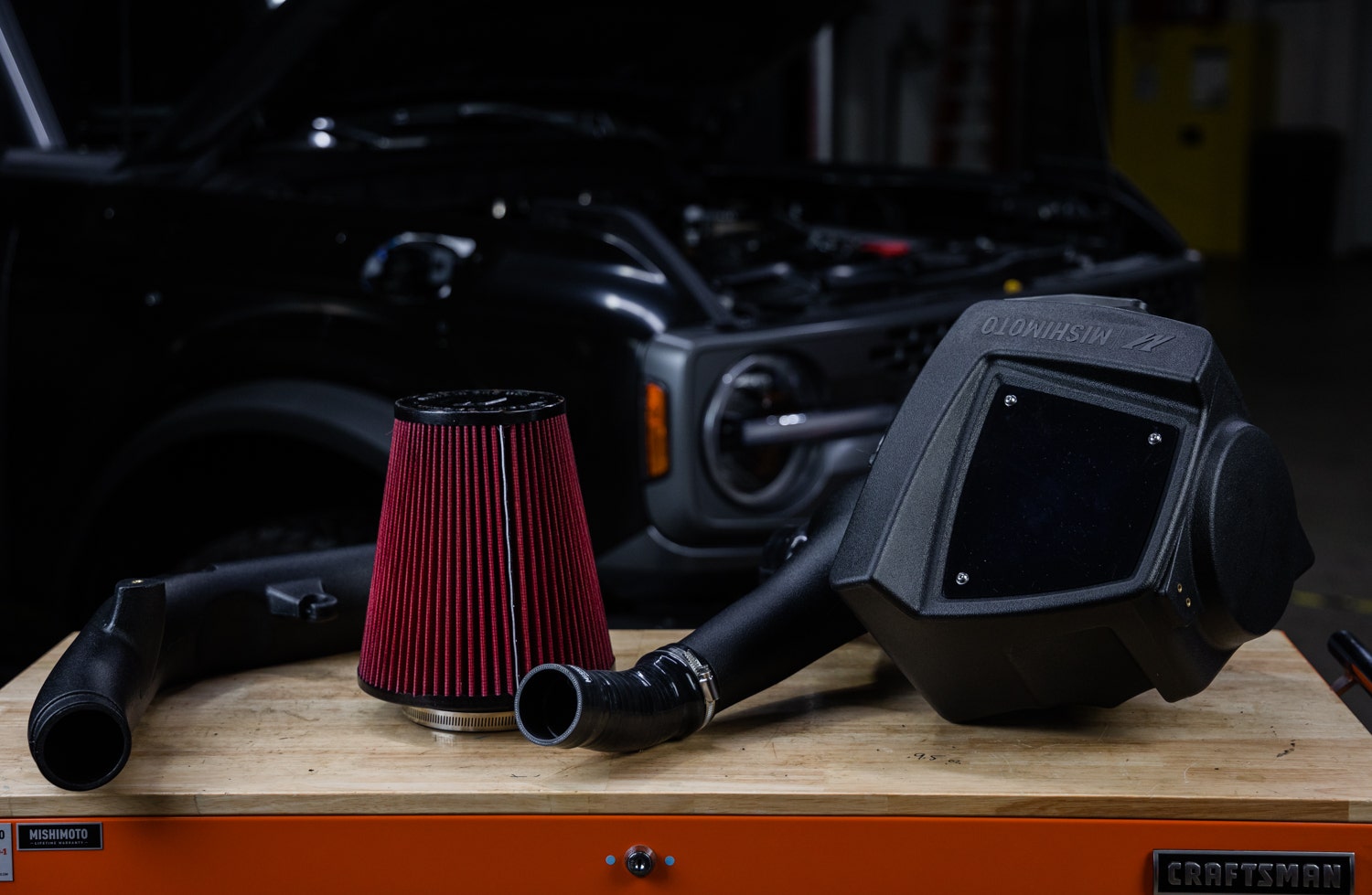 Base camp for our intake journey was set up with the fresh new airbox we designed to be compatible across the Bronco platform. Like this new airbox, the remainder of this kit utilizes the tough cross-linked polyethylene, or XLPE, rotational-molded construction. This method gives us the best of all options. While we might harp on plastic components, this material choice still has plenty of benefits. For starters, XLPE is a hearty material that's more than capable of standing up to the harsh conditions of an engine bay. It also gives our engineers much more creative freedom when shaping these new designs, which is especially important for this particular kit.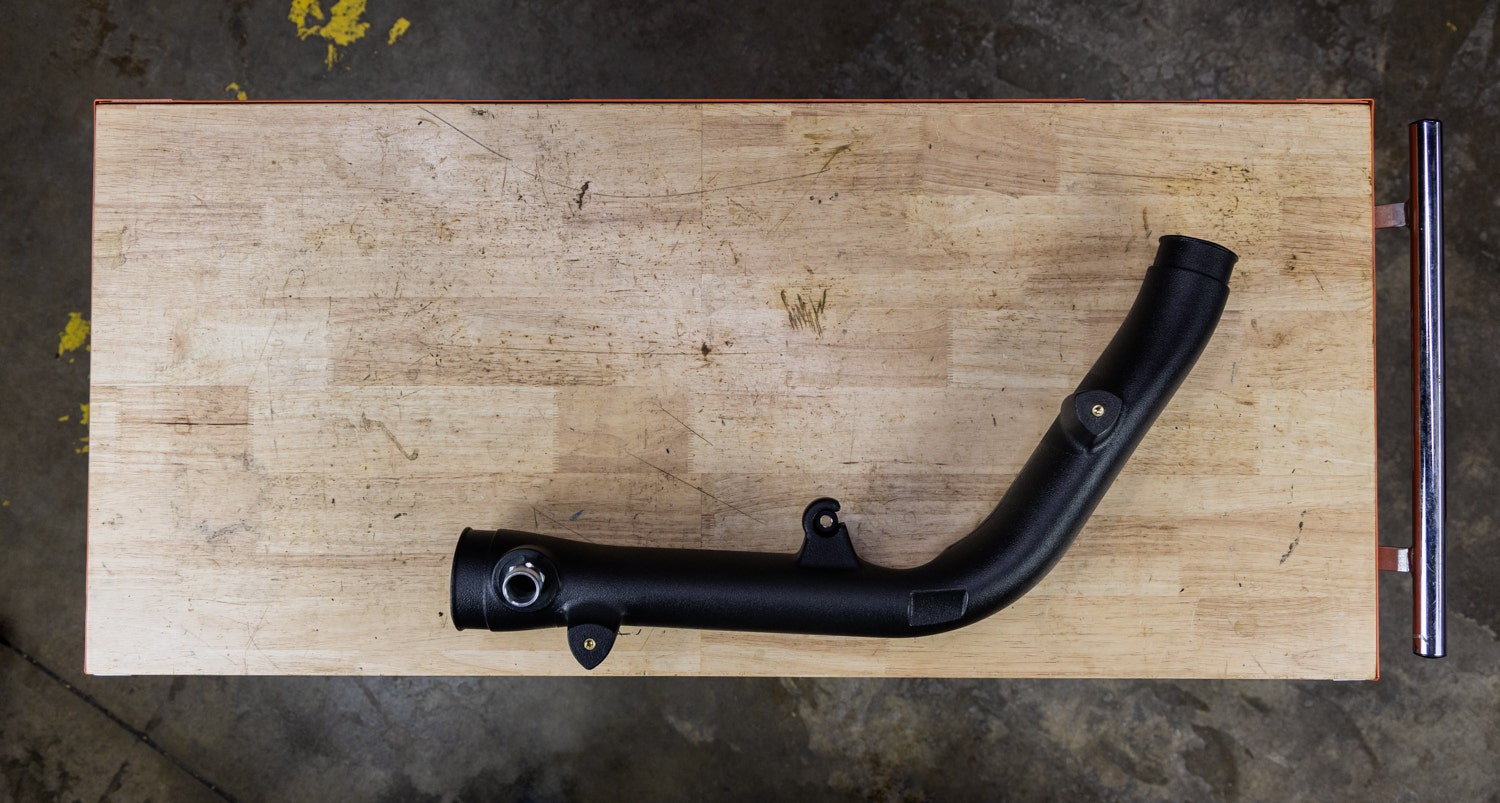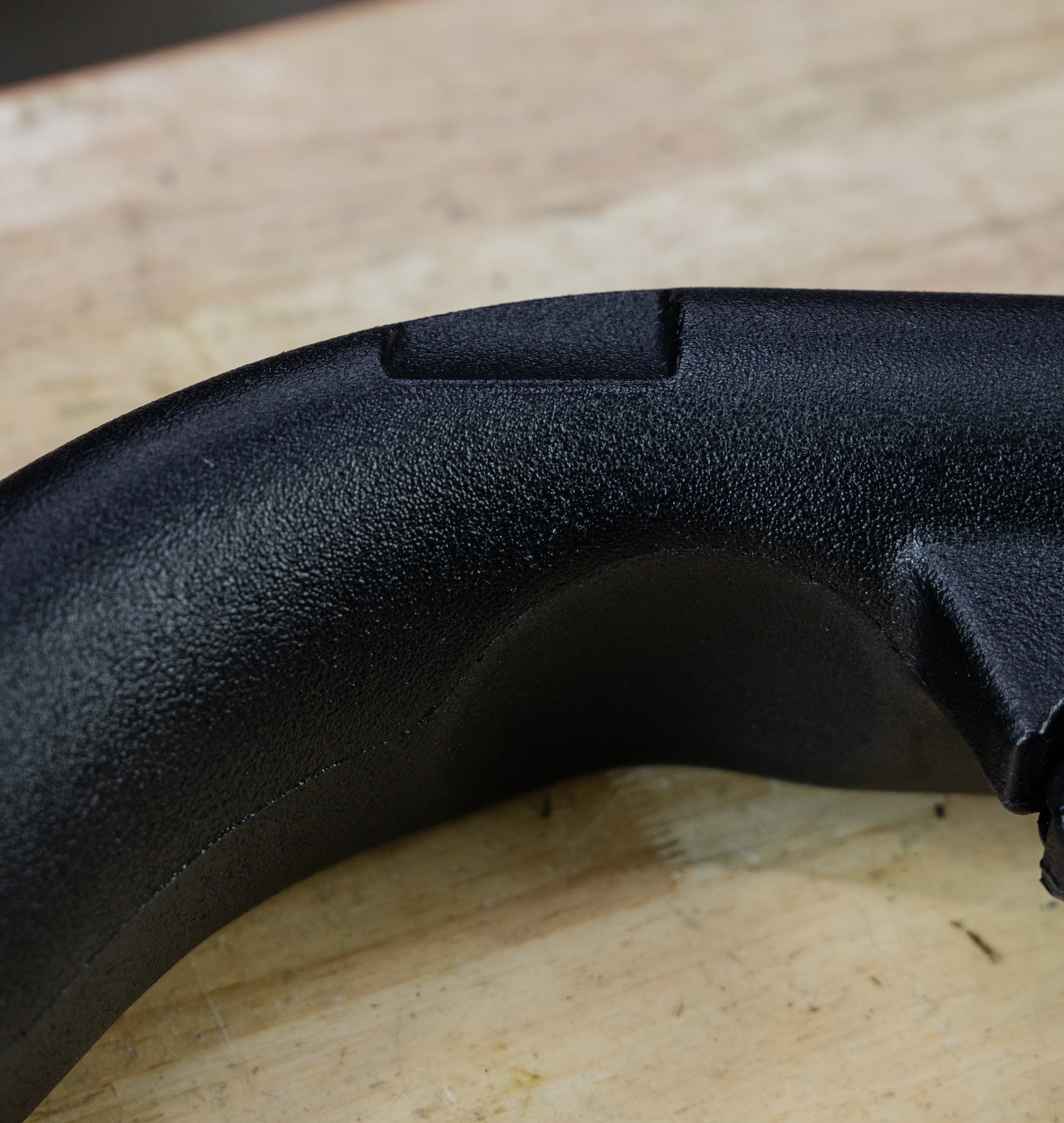 It's a tight squeeze completing the channel from the driver's side turbo to the airbox. Even from the factory, this tube needed to bob and weave through intercooler piping while also providing support for that same piping system, on top of maintaining airflow. Long story short, Ye had her work cut out since we still needed to work within these constraints while reducing restrictions within the intake system. This is where the construction choice comes in clutch since our pipe accomplished all of these thanks to the precise notches and bends Ye was able to incorporate into the final design.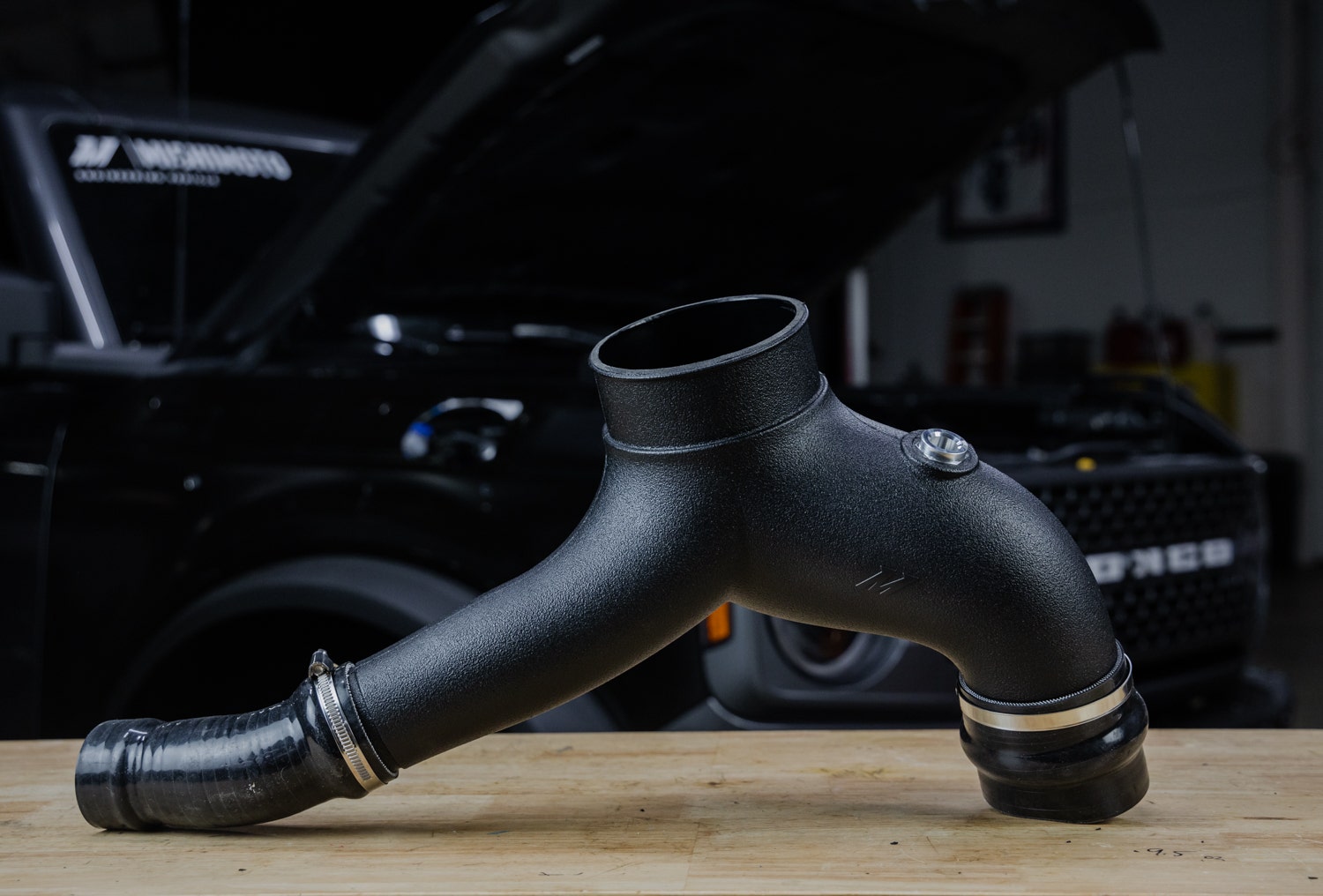 Regarding the merger, there was a little more room to expand. Unfortunately, the OEM design left us with sharp bends right after the air filter, which is less than ideal for airflow. So ye re-engineered this merger with softer bends and a greater internal volume to give the airflow a smoother path to the turbos. To top things off, these new-fangled pipes are sealed together with our rugged and slick silicone couplers for a secure charged air channel.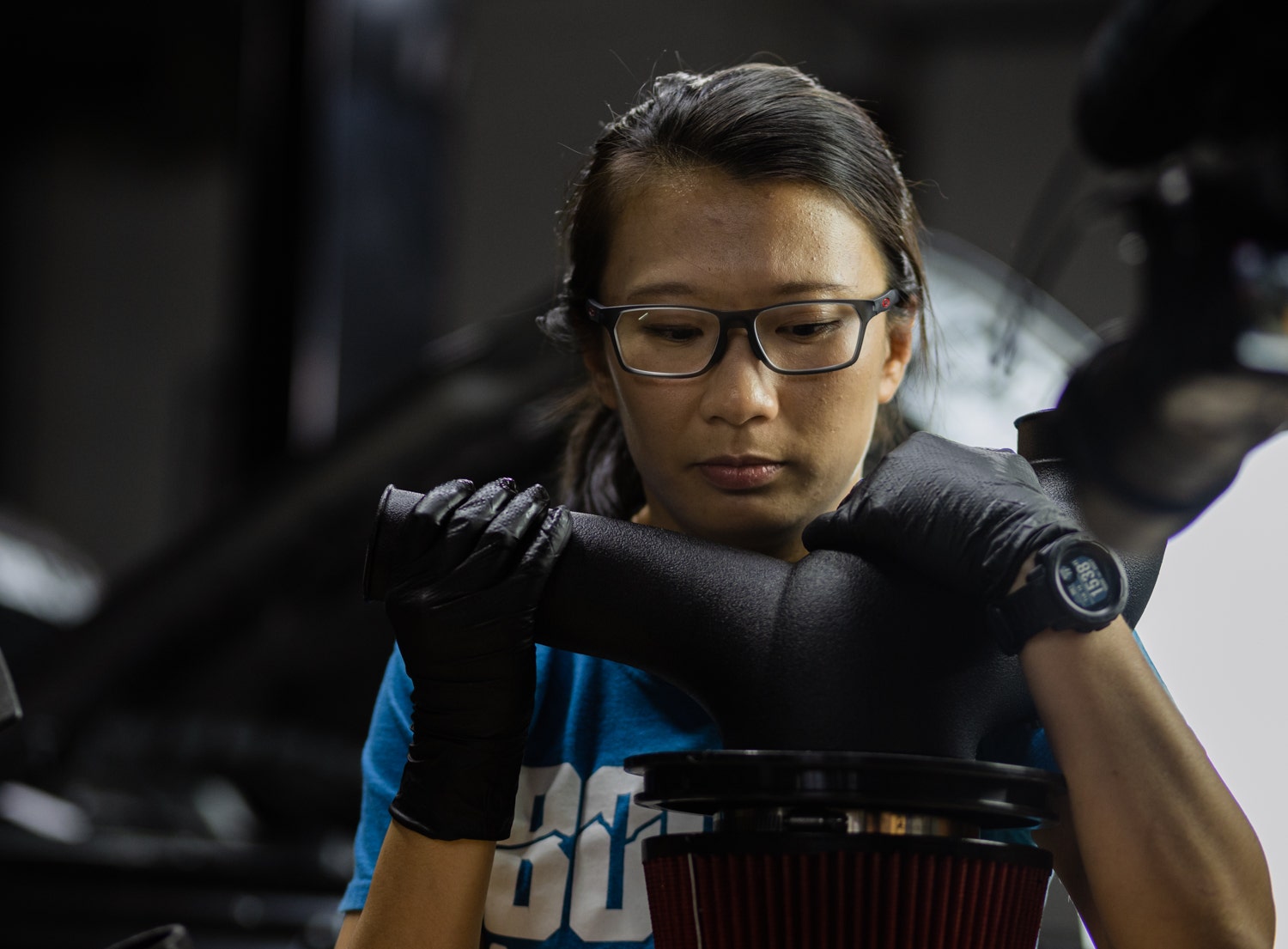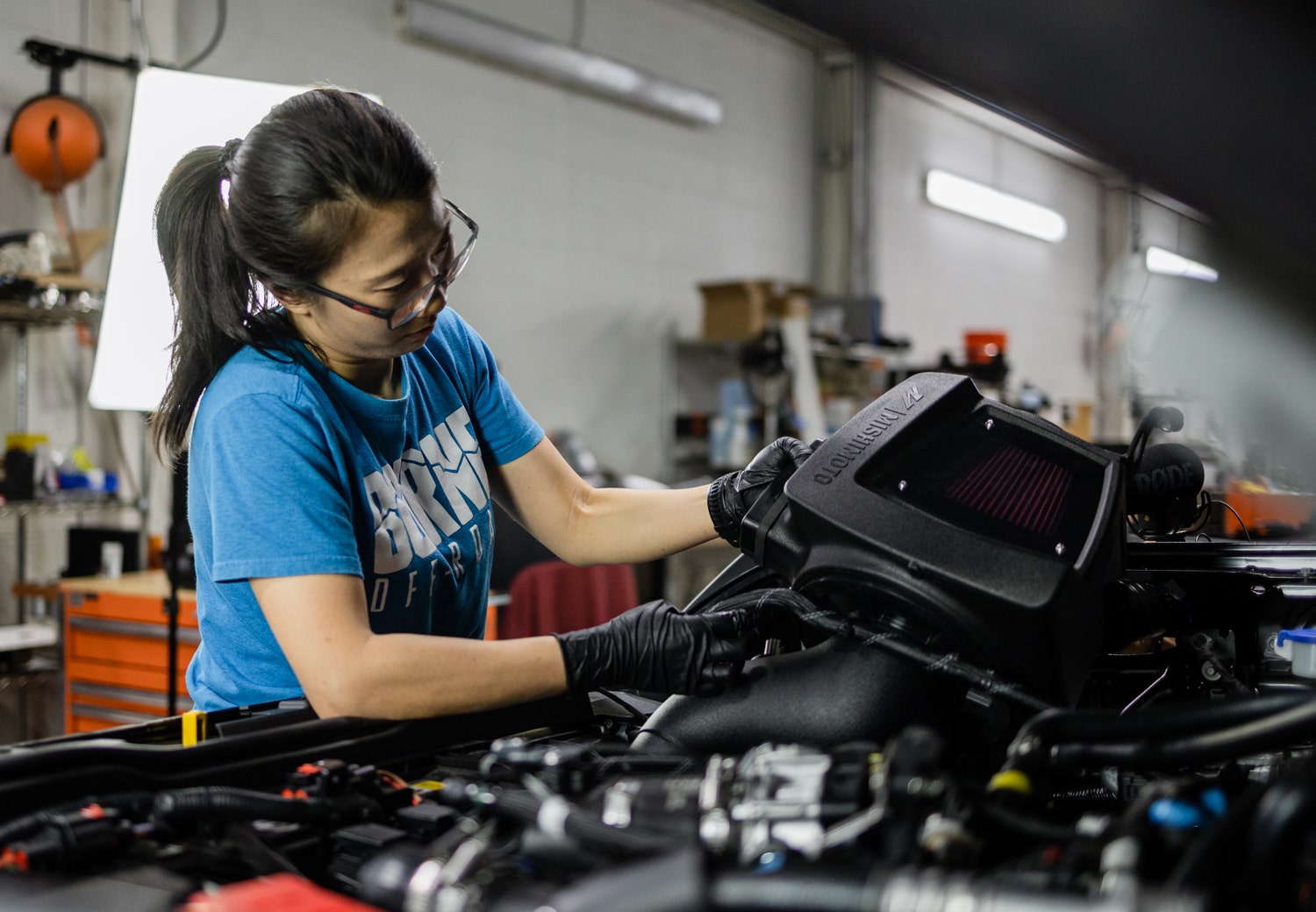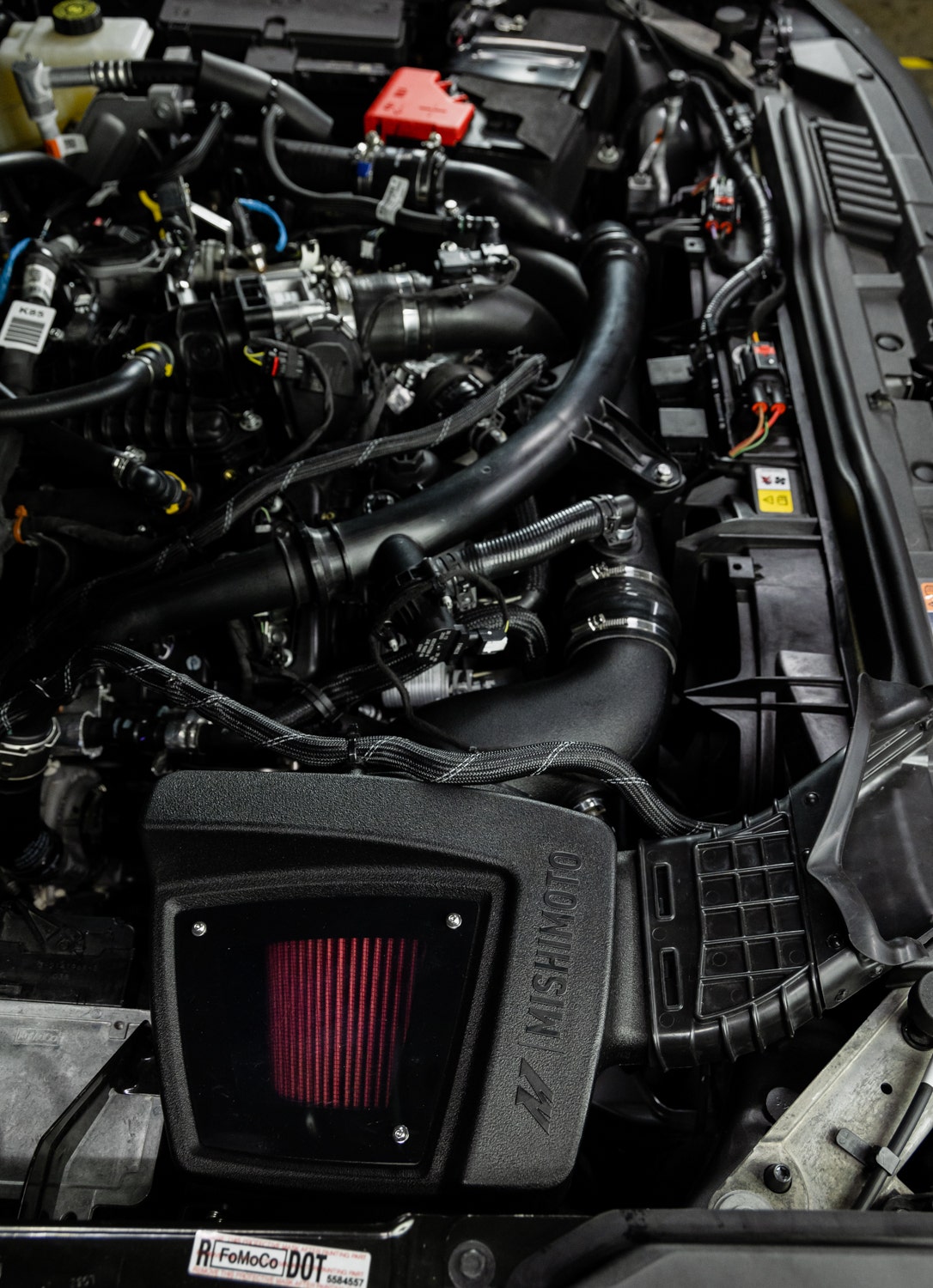 With the 2.7's engine bay labyrinth conquered, the only thing left was to see how much extra lung capacity this kit provided to our wild wandering machines. Stay tuned for our dyno testing results coming soon.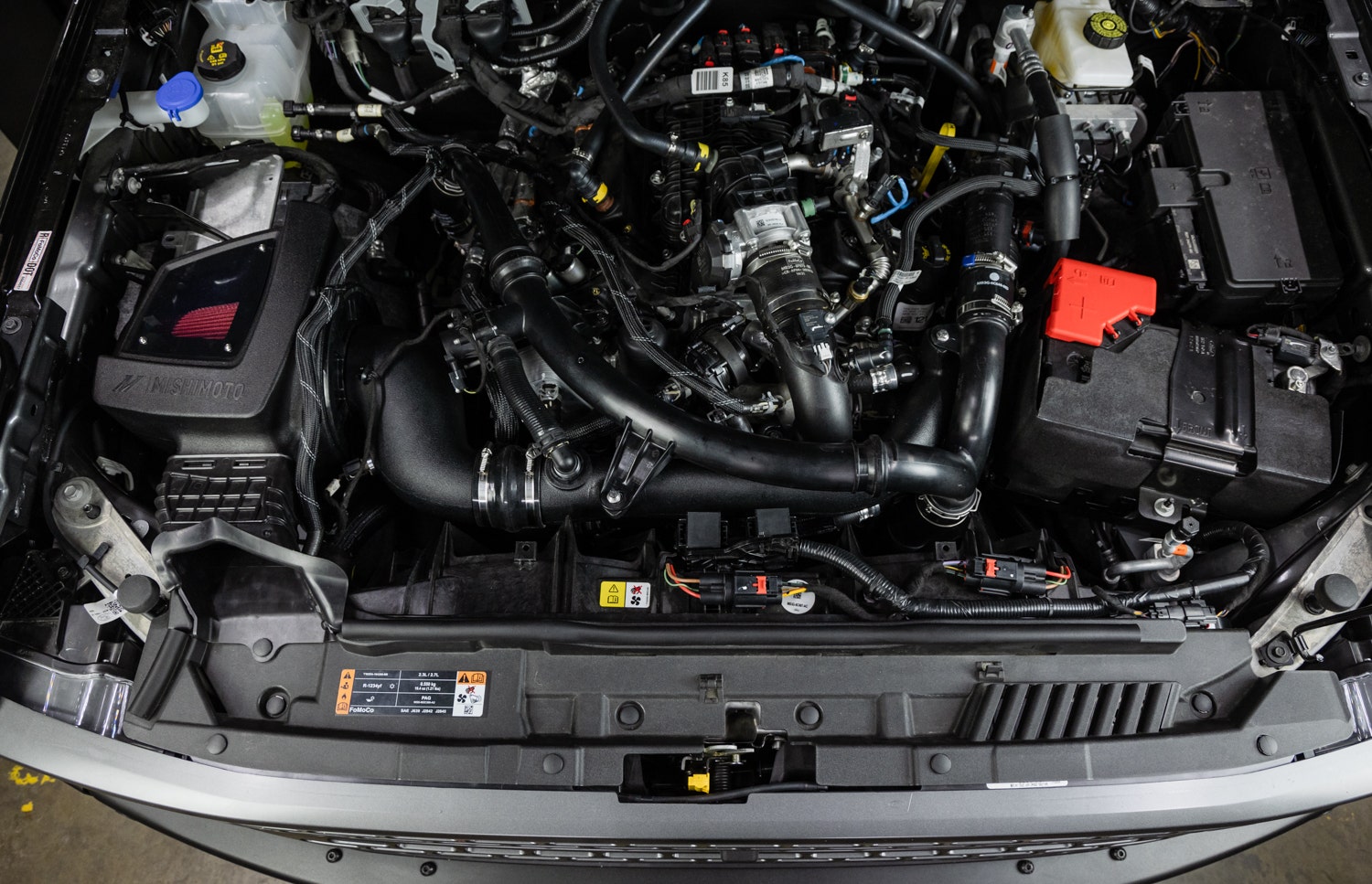 Thanks for Reading!
-Nick