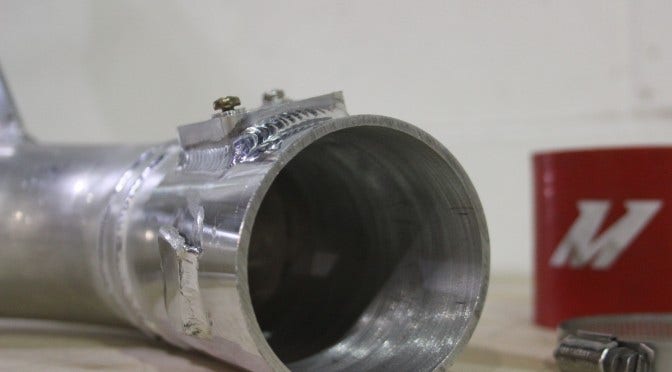 Prototype Fabrication and Fitment - The FXT Intake, Part 2
The progress on our intake system is coming along nicely for this Forester XT. We have created a pipe that will fit well with our airbox design and filter selection. Remember, our pipe is within the acceptable pipe diameter to run this system with a stock tune.
The Fabricated Prototype
Below are some shots of the system we plan to put on an FXT for testing. The routing for this tube will follow a more direct path from filter to turbo. This is especially helpful for when the car is sitting at idle with ambient air around the box. With a shorter pipe distance, it will take less time for fresher, cooler air to get to the engine upon acceleration over stock. Check out images of the initial design below!
We adapted the WRX airbox specifically for FXT fitment. The WRX airbox is close in terms of design, but we wanted to make sure FXT brethren wouldn't have to modify a single thing, so we changed things like mounting points and brackets to make it a perfect fit for the FXT. The two boxes will not interchangeable.
After some quick paint, we're ready to mock it up for fitment.
Fitment
Just like the stock intake box, this change will be a subtle touch to the aesthetics of the engine bay. Regardless, we intend on it packing a pretty decent punch with performance. See below how the prototype Subaru Forester cold-air intake box fits.
Here are some under-car shots showing how the intake tube is attached to the turbo!
Coming up!
Everything fits securely in place, and we are now fully prepped for some dyno testing. We will have that data ready to post soon, so stay tuned for the next update!
Thanks for reading!
-Diamaan