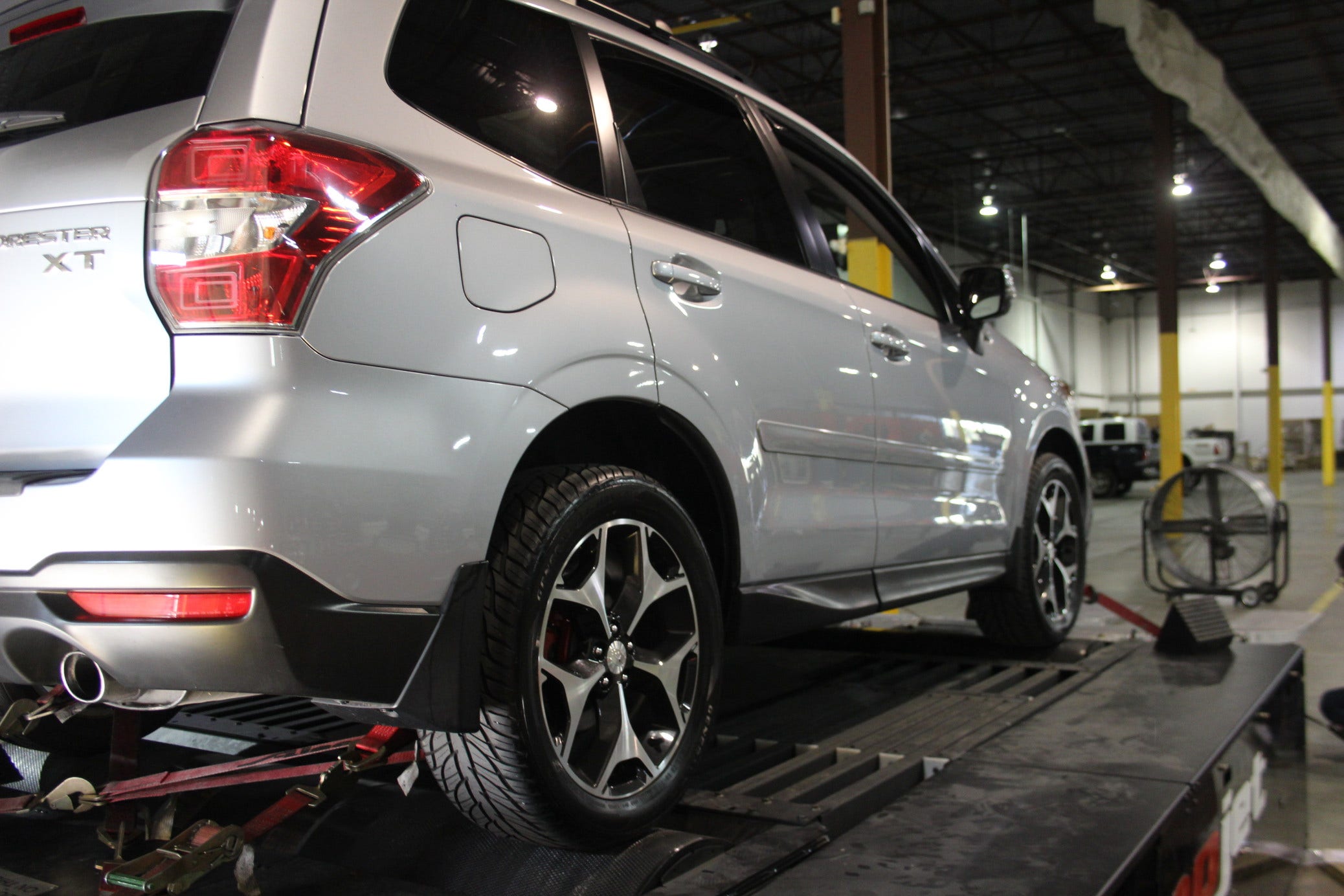 Testing Results - The FXT Intake, Part 3
Last time we posted about this Forester XT intake project, we left you off with prototype fitment. Testing is now complete and we have some information to share.
Our initial goal for this project was to design a performance intake system that would deliver dyno proven power gains and while being safe to run on the stock tune. We designed a very similar system for the 2015+ WRX and achieved terrific results.
The Forester XT has changes in the ECU, head design and cams, so the testing has yet to give us the results we want to see. We've tested numerous different designs over the past few months and we haven't seen results that we're happy with yet. We've designed prototypes that make power on the stock tune, but the AFRs are too lean for our liking.  We would never release an unsafe product, so for the time being, we are sending this system back to the drawing board so our engineering department can brainstorm new ideas to tackle the challenge.
While we're still working on an intake that works with the stock tune, we were able to engineer a promising prototype that will allow you to get the most out of your FXT. While it requires a tune, it will also unlock the most power. We removed as many restrictions as possible, giving airflow the easiest and straightest path into the system. Final power numbers will vary depending on your modifications and tune.
Check out this image of our finished production prototype Subaru Forester XT performance parts!
We are almost ready to begin our presale! During this period, you can get this Subaru Forester cold air intake at a discounted price before it officially hits the market. It will last a few weeks, so be sure you keep an eye on this thread for when it goes live!
Thanks for reading!
-Diamaan