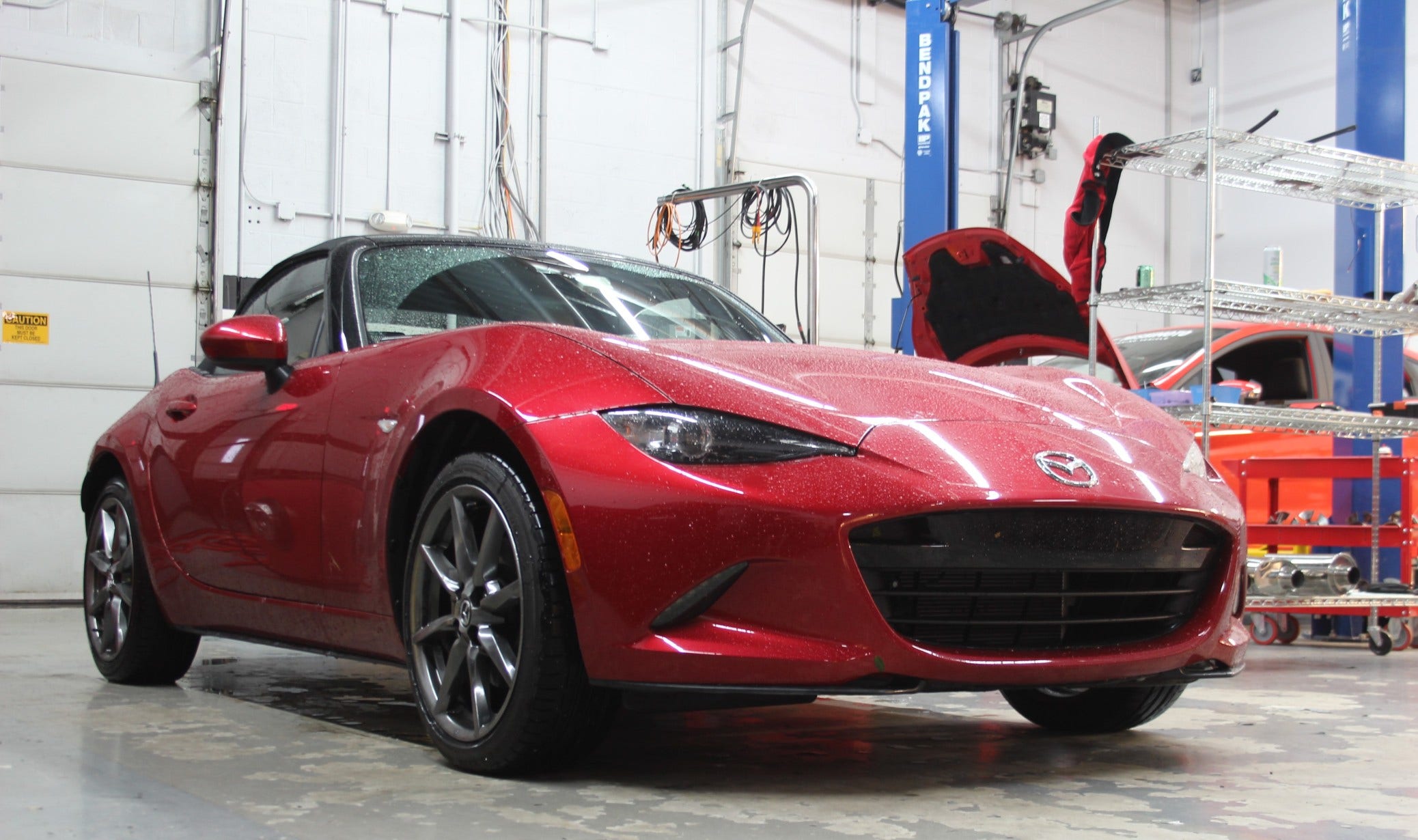 Some exciting things are happening at Mishimoto.
We have a brand new 2016 ND Miata in for Product Development and wanted to give you a quick look into what's to come.
One important part of any testing is to get a proper baseline. For this project, that meant hooking up the car to the dyno and seeing how much power it would make. Since this is a brand new car, and the first ND many of us had seen in person, we decided to capture the occasion on video and share it with the community.
Now, what you've been waiting for:
Thanks for reading and we hope you enjoyed the video/images.
Continue Reading »