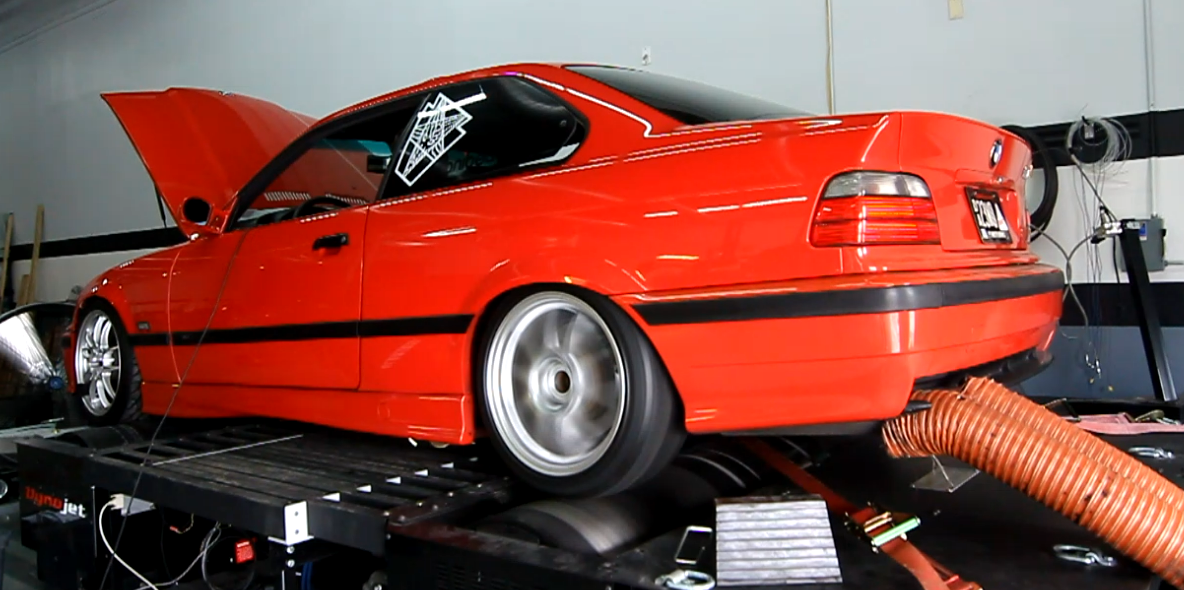 Mishimoto BMW E30/E36 X-Line Radiator, Part 1: Product Introduction
Posted:
September 22, 2014
Interested in purchasing this BMW E30/E36 aluminum radiator? Check out the product page for more information!
Mishimoto is well known for providing innovative products for vehicles new and old. Our last few months have been dedicated to product development for the new 2015 Subaru WRX, which features a vast amount of changes from the previous generation. Along with these projects, we decided to go back to an older chassis and develop a brand new product for the E30/E36 BMW. We are huge BMW enthusiasts here, myself included, and we have found a gap in the radiator options for the late model E30 and E36 models. We have had great success with our current performance aluminum radiator for the E36. Our current offering is a perfect option for those who need an upgrade in the reliability department. The factory radiator is extremely prone to failure, specifically cracking end tanks and separation between the core and tank seal. By developing a full aluminum design, we quickly became a favorite as a great replacement option. This radiator also features an efficient core design and a slight increase in thickness. These two features will provide an improvement in heat transfer and will aid to reduce fluid temperatures and improve heat dissipation.
A great deal of our consumers have identified this radiator as being very effective for street driving and occasional track use. That being said, we have had several requests for a track specific radiator that was thicker, more efficient, and less expensive than the other "thick" radiator options on the market. We answered these calls and decided to move forward with developing a larger radiator. Now, this is not as simple as expanding our current radiator. We would need to gather data from the vehicle regarding fitment. Our engineering team would then need to develop a prototype unit and test it to ensure our design was in-line with the project goals. Speaking of goals, prior to any project we outline a set of objectives for our team to follow. This ensures that the product we end up with is exactly what the enthusiast world needs. Check out our project plans below!
Project Objectives
Core must be as thick as possible while still retaining the factory mechanical fan
Must be direct-fit for the 88-99 BMW E30/E36 vehicles with a 6-cylinder engine
Must provide proven temperature benefits compared to the stock radiator
Incorporate dense core composition for improved heat transfer
As usual, we will now break down these goals for a quick discussion of each.
Make it Big
One of our primary goals for this project is going to be increasing the core size of the radiator. Yes, core thickness is not the only determining factor of heat transfer and overall efficiency. By providing a thick core, we can utilize more fin and cooling tube surface area to promote a greater exchange of heat. So the added thickness does help us out, but it must be paired with a well-designed core. We will cover more on the core below. We also have to be careful about increasing the size of this radiator core. We realize that some of our customers will still want to utilize their mechanical fan. The factory mechanical provides a reasonably high airflow output, although it can be just as failure prone as the stock radiator. Despite this, we want our radiator to fit with the stock mechanical fan as well as an electrical conversion setup.
We are aware of some engine shifting possibilities if the factory engine/transmission mounts are worn. A great deal of movement can turn a fun track day into a nightmare of radiator core destruction and a nice puddle of coolant. Because we are enlarging this radiator both frontward and rearward, we highly recommend you ensure that your motor mounts are in good shape prior to installing our product. We will be providing some clearance leeway between the fan and radiator, but the potential for contact is certainly a possibility if your mounts have too much movement. Specs for the core sizing of the stock, Mishimoto and potential size of our new radiator are listed below.
Stock Radiator Thickness: 34mm 1 row
Mishimoto Radiator Thickness: 40mm 2 row
Mishimoto X-Line Radiator Thickness: 55+mm 2 row (projected)
Fitment
A goal with any of our projects is always going to be flawless fitment. Our current E36 radiator fits perfectly in both the 36 and 30 chassis. As long as we emulate all mounting points on our new design, we should have similar fitment. Although these vehicles are getting older, we understand that no one would prefer to modify their vehicle by cutting or trimming unless it results in some huge benefit. For this particular radiator, we will not be cutting or trimming any components in the engine bay. Our hope is that this product fits into position just like the stock unit.
Testing"Testing
Testing data has been instrumental in our current product development process. Our engineering facility features a Dynojet, fabrication tools, and PLX data collection sensors. All of this equipment allows our team to fully test all of our products to ensure they are performing to our standards prior to releasing them to the world. For this particular radiator, we will be evaluating inlet and outlet fluid temperatures to check core efficiency compared to the stock radiator. This will provide our customers with real-world data that they can use to determine if this product is something their vehicle can benefit from. Check our later posts for testing results!
Core Fin Density
Core thickness means nothing unless you pair that with a well-designed core. The two primary components are the cooling tubes and the cooling fins. Adding capacity can be completed by having a greater number of cooling tubes. To pack more cooling tubes into our radiator, we will be designing a very short fin height. This will decrease the height of each row, allowing us to stuff more tubes and fins into the same area. By doing so, we can also fit a greater number of fins into each row. The cooling fins cause heat transfer from the cooling tubes to the airflow passing through the core. A greater number of fins will provide greater heat transfer and have a greater impact on lowering fluid temperatures. This will have just as much of an impact on efficiency as the increase in core thickness.
Now that we had our goals setup, we could move forward with the first stages of development. This includes collecting data points from a factory radiator and the engine bay of an E36. Luckily, our talented videographer drives an E36 M, so it would be as simple as stealing the keys from his desk and pulling it into the shop. Check out a shot of our test vehicle!
Once we had the dimensional information collected, our engineering team began modeling our radiator prototype in Solidworks. Check out the renderings produced below!
With a rendering complete, we worked up a first prototype so we could begin testing both fitment and performance. Check back with us next time for a look at our prototype unit!
Thanks for reading!
Interested in purchasing this BMW E30/E36 aluminum radiator? Check out the product page for more information!